Bonus: Halloween candy by state
(Unlocked bonus post - longggg bonus post!)
What does DALL-E2 generate when I ask it for the most popular Halloween candy of each US state?
Each prompt is included in the picture's caption - you can see that after a while I started varying it a bit, first to stop it repeatedly generating varieties of cursed candy corn, and then to put the state's name more prominently in the prompt. Enjoy!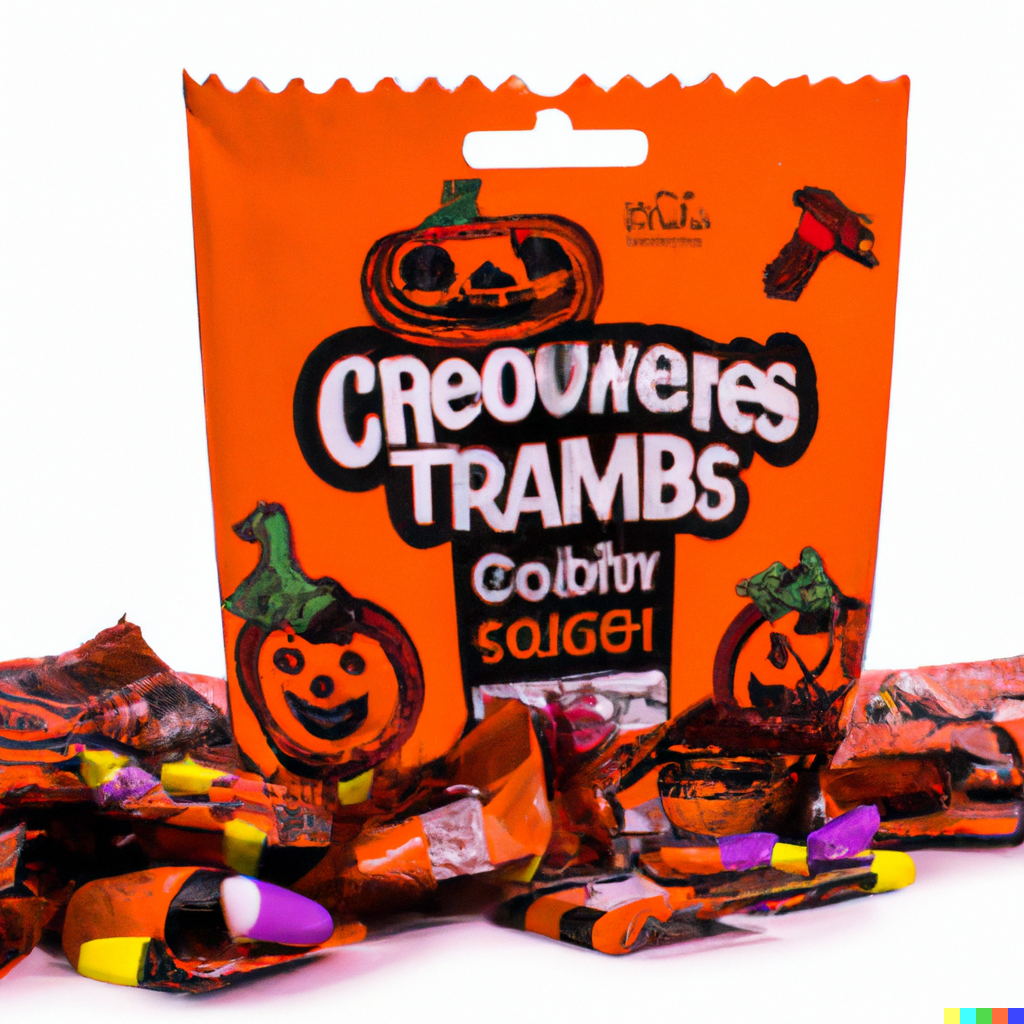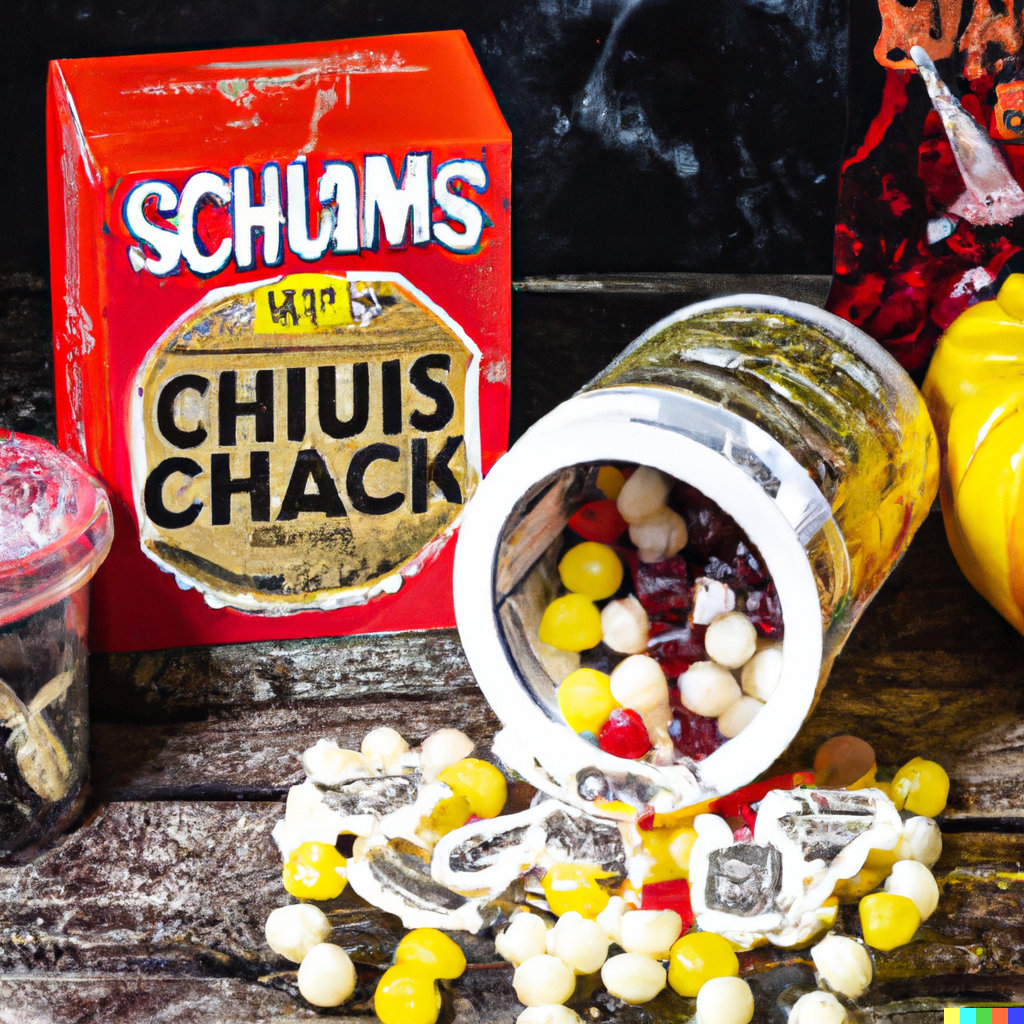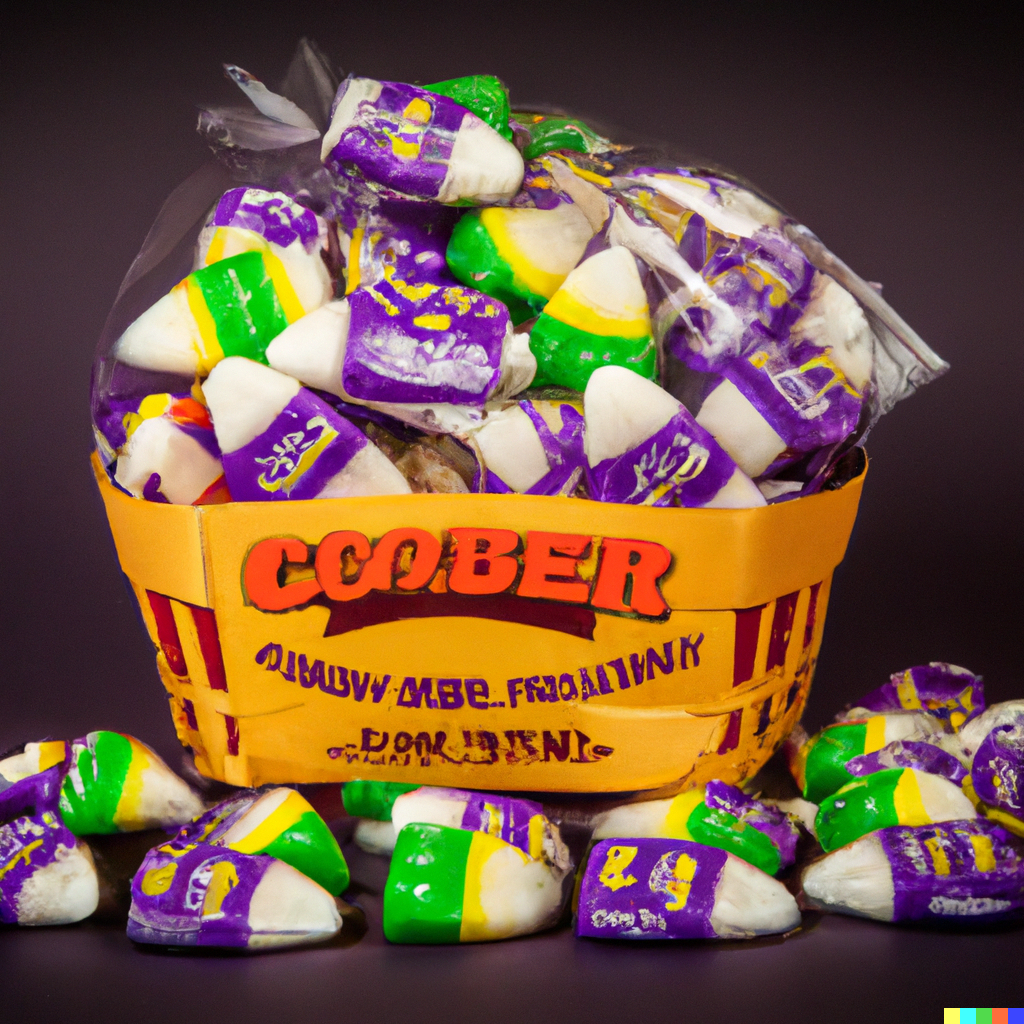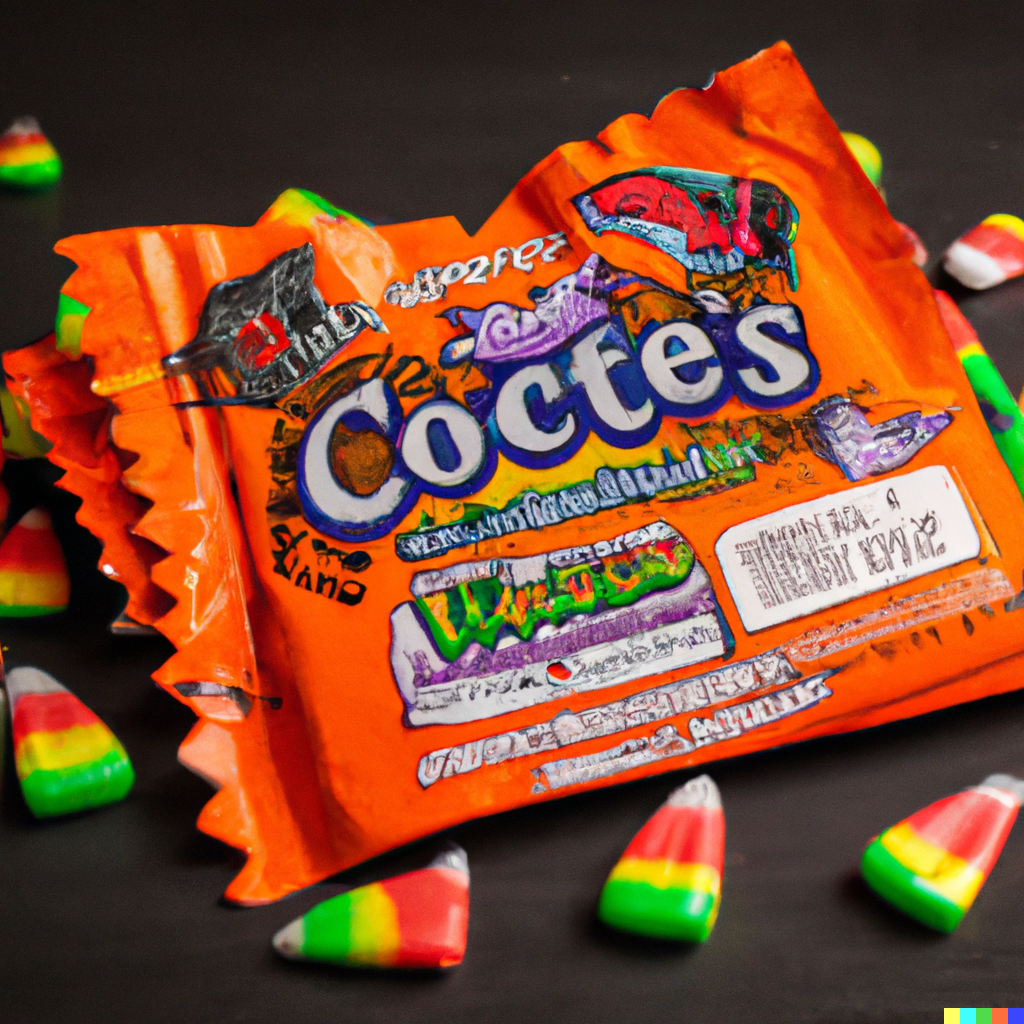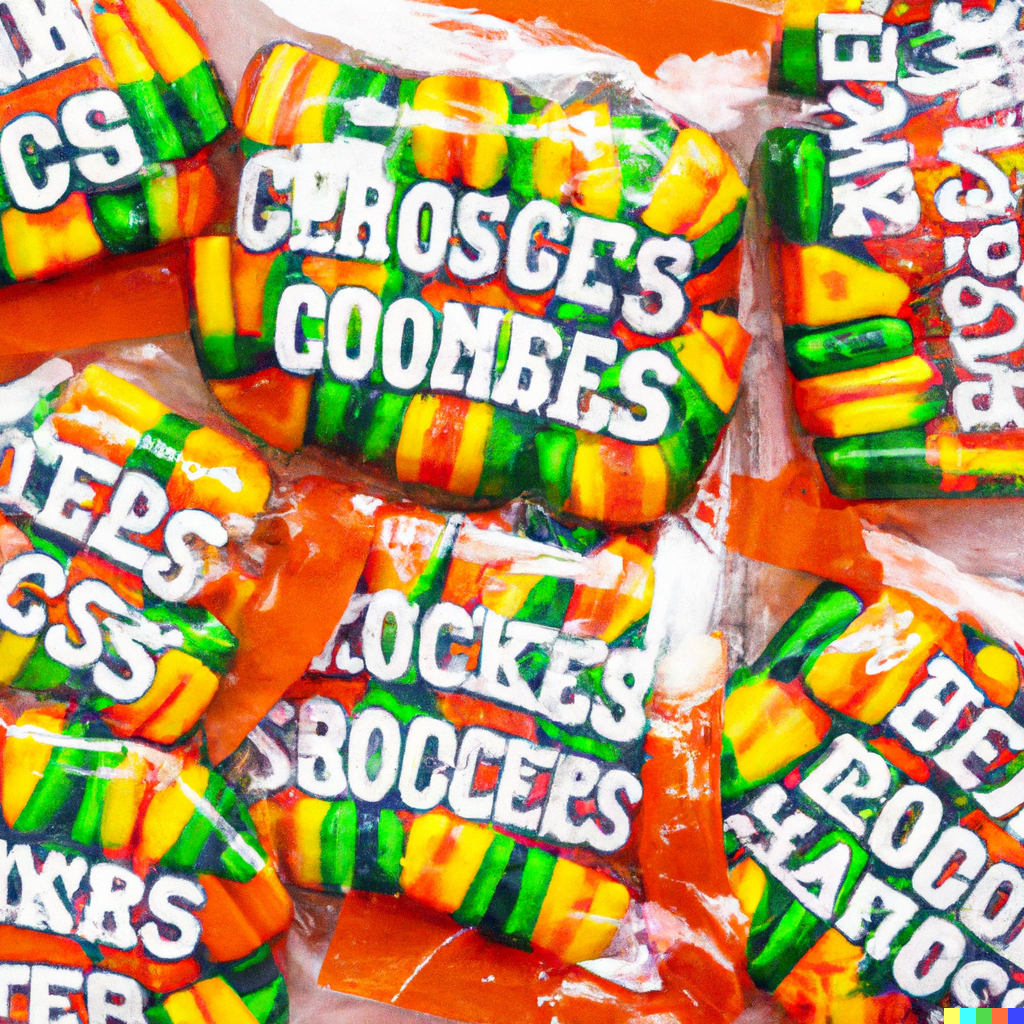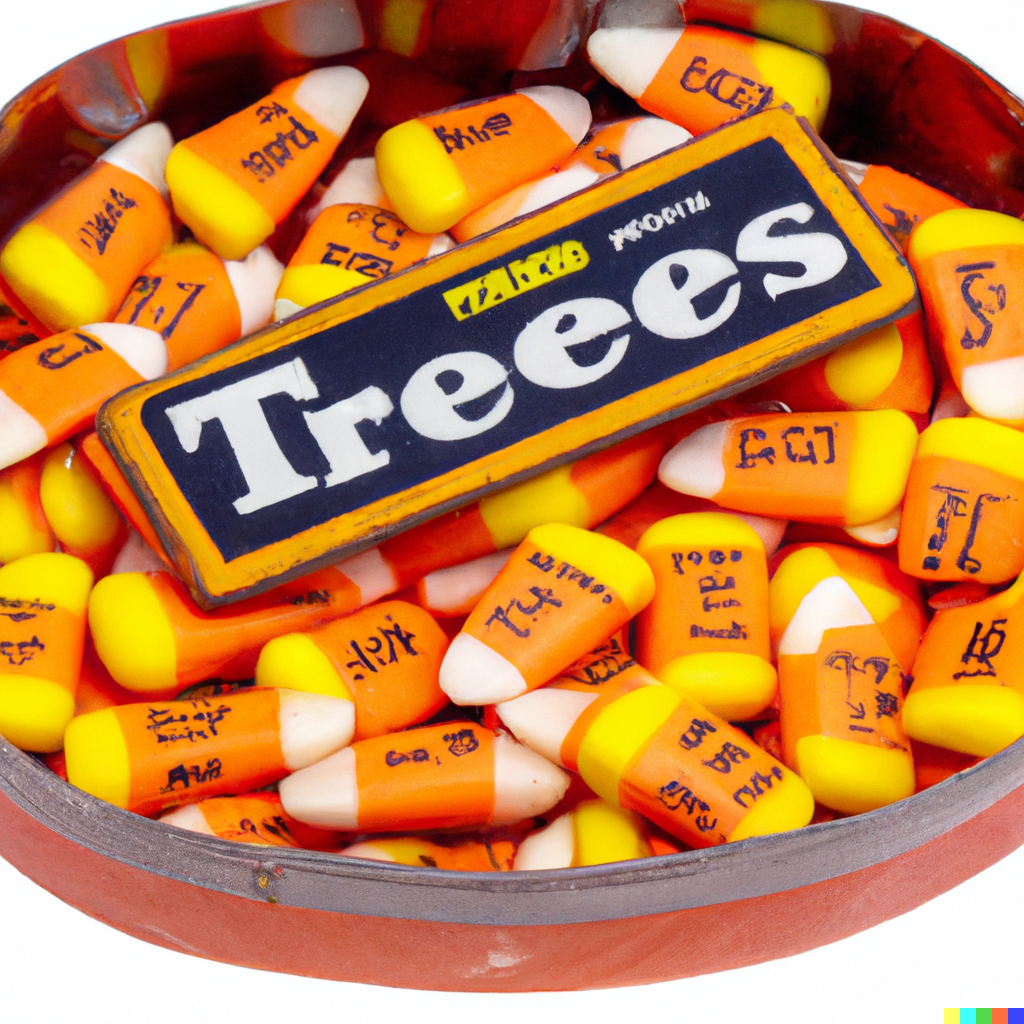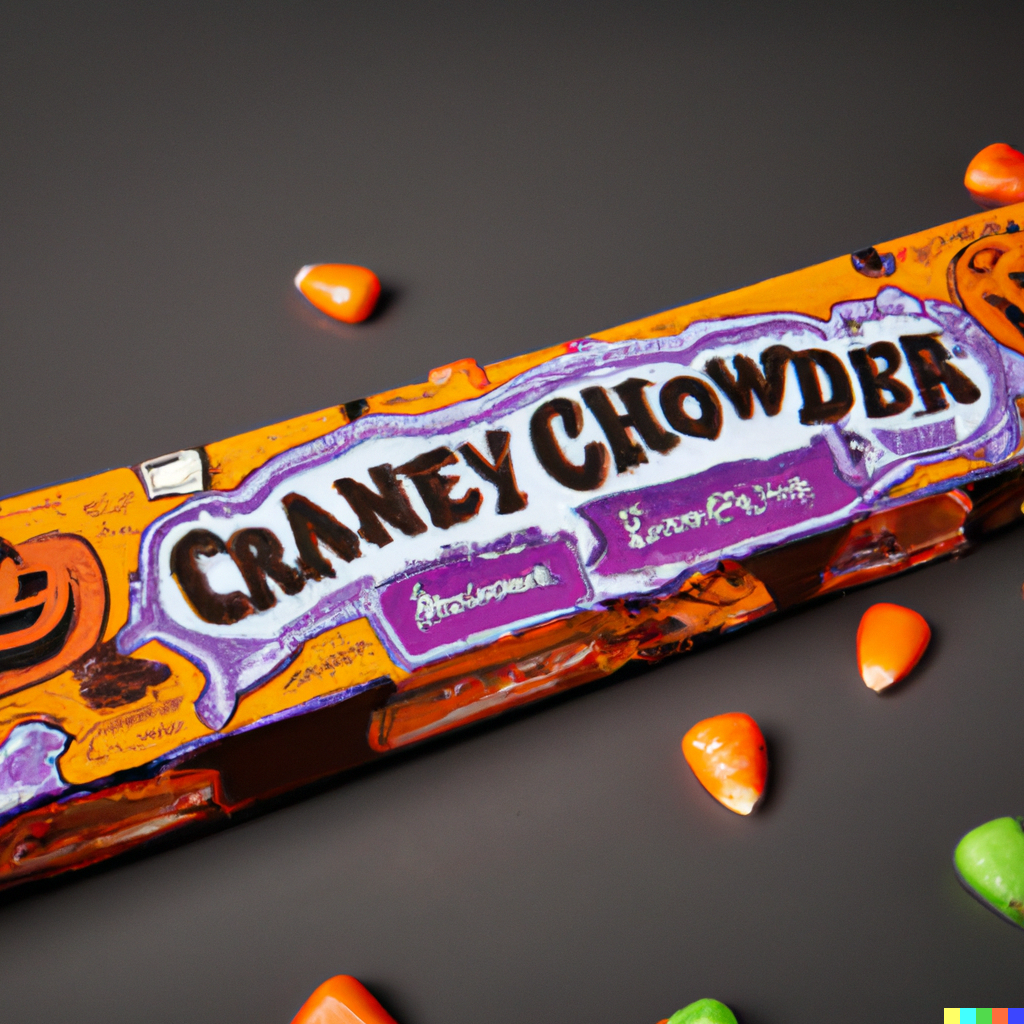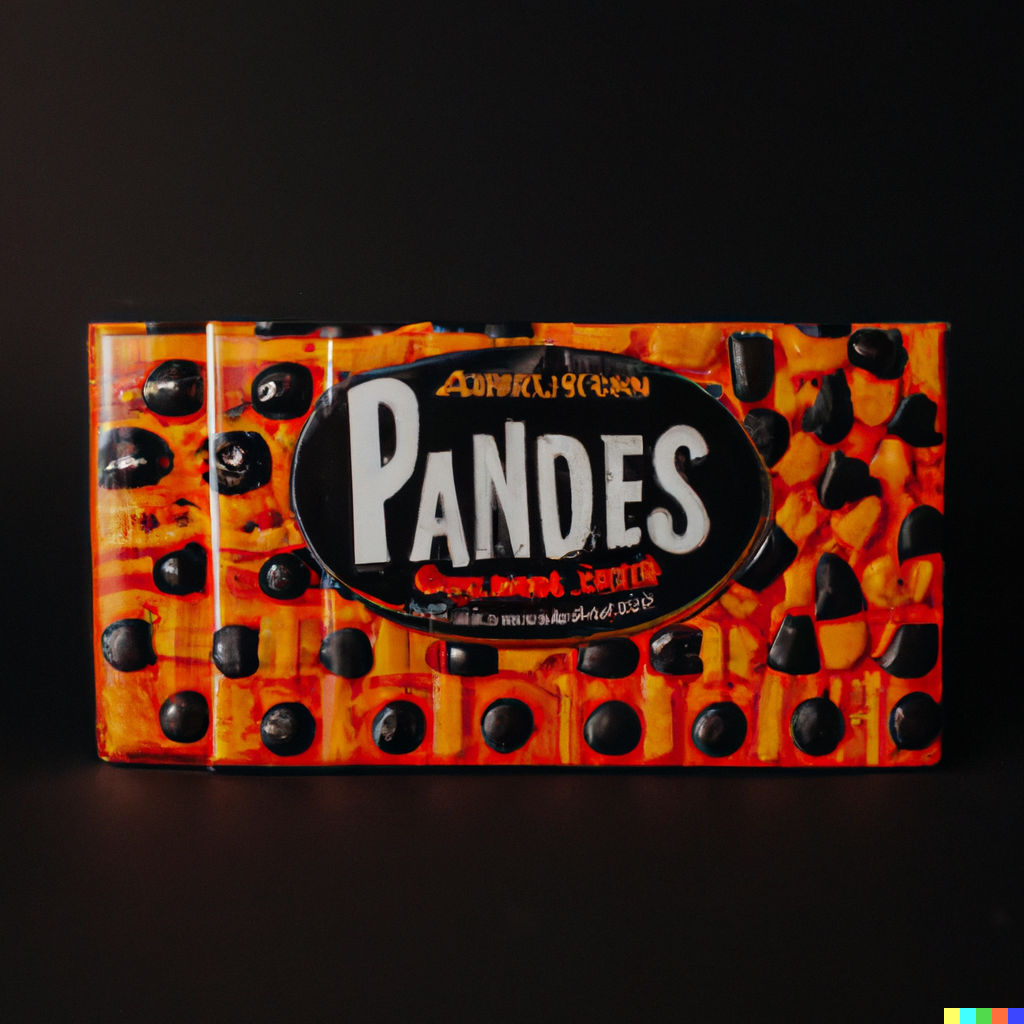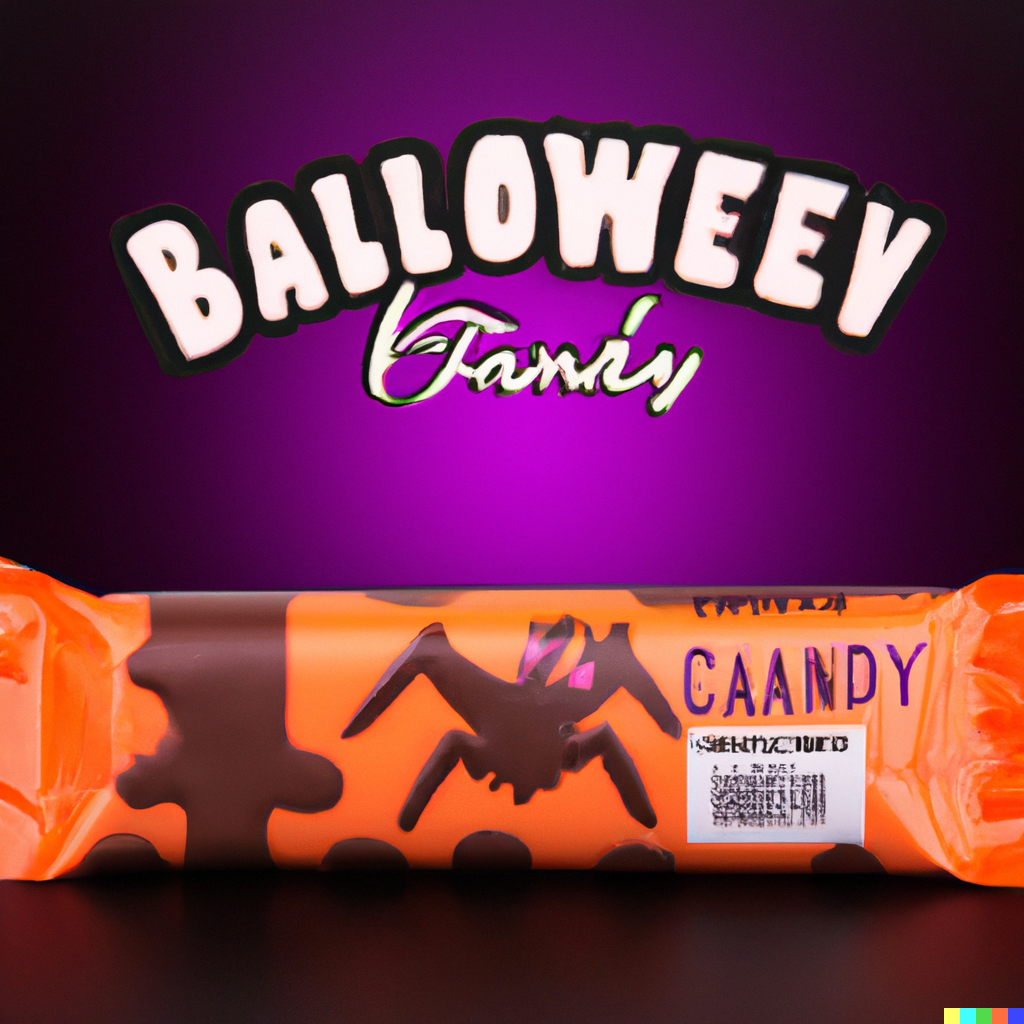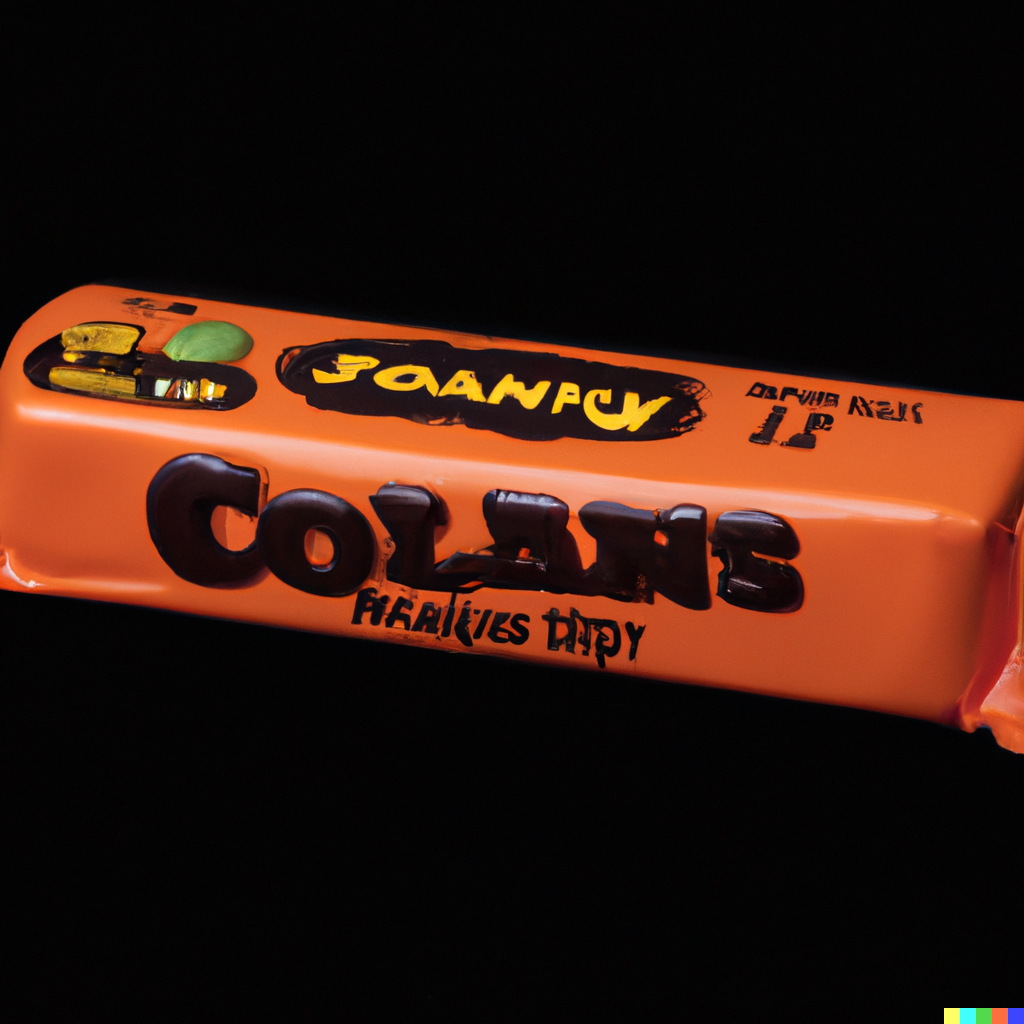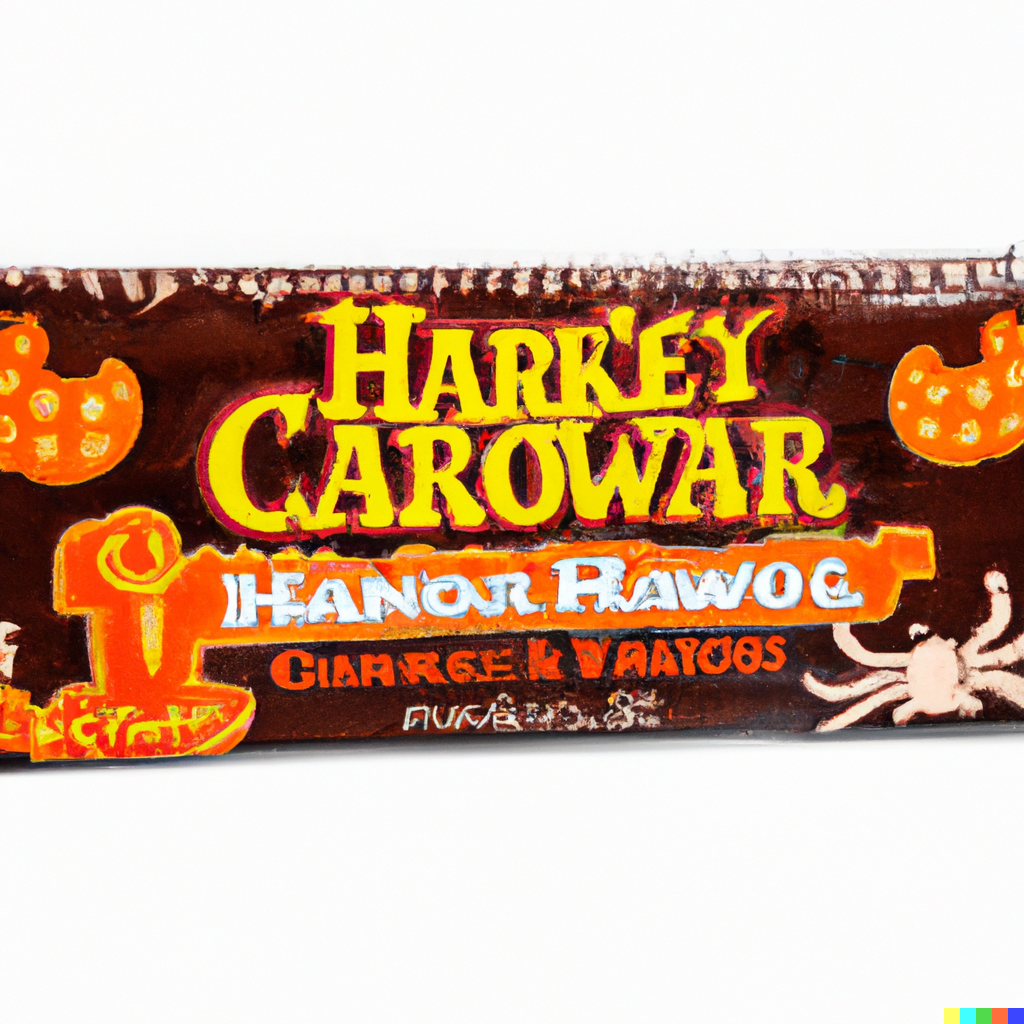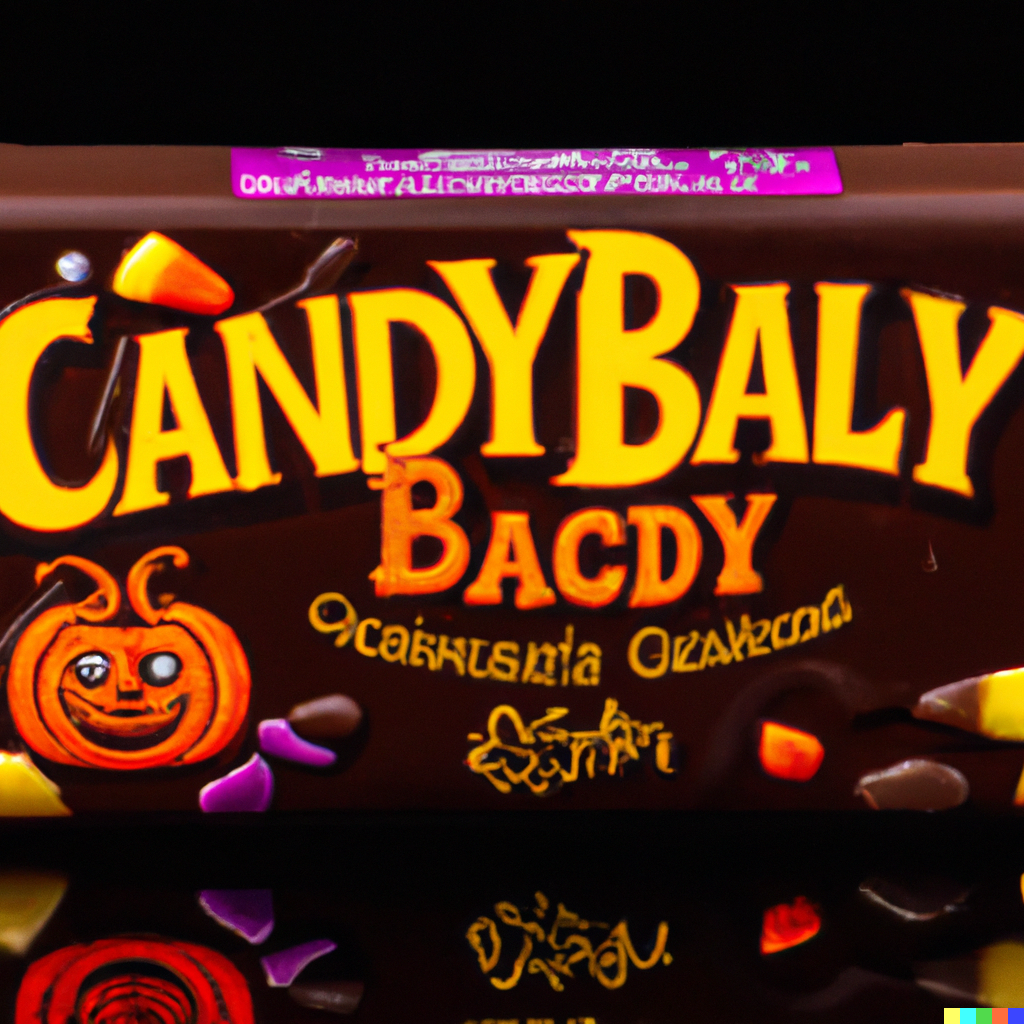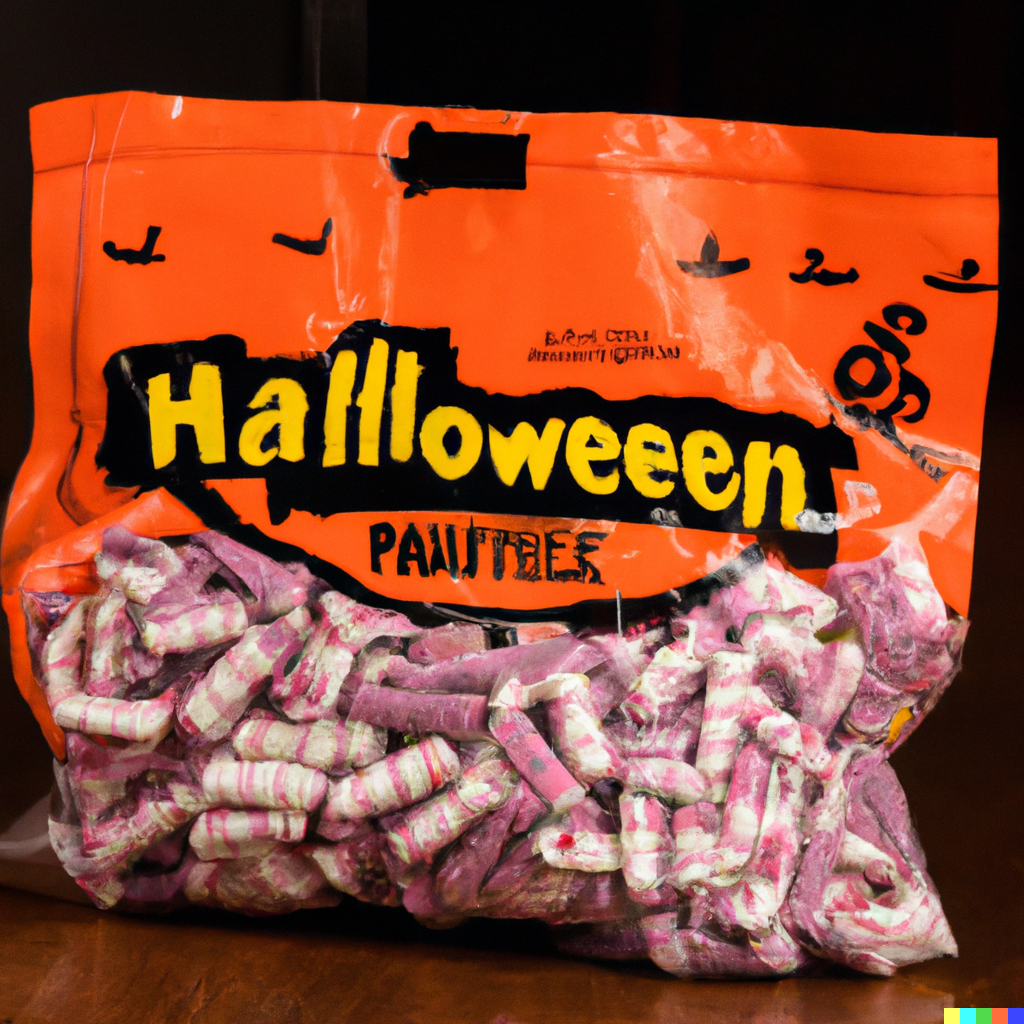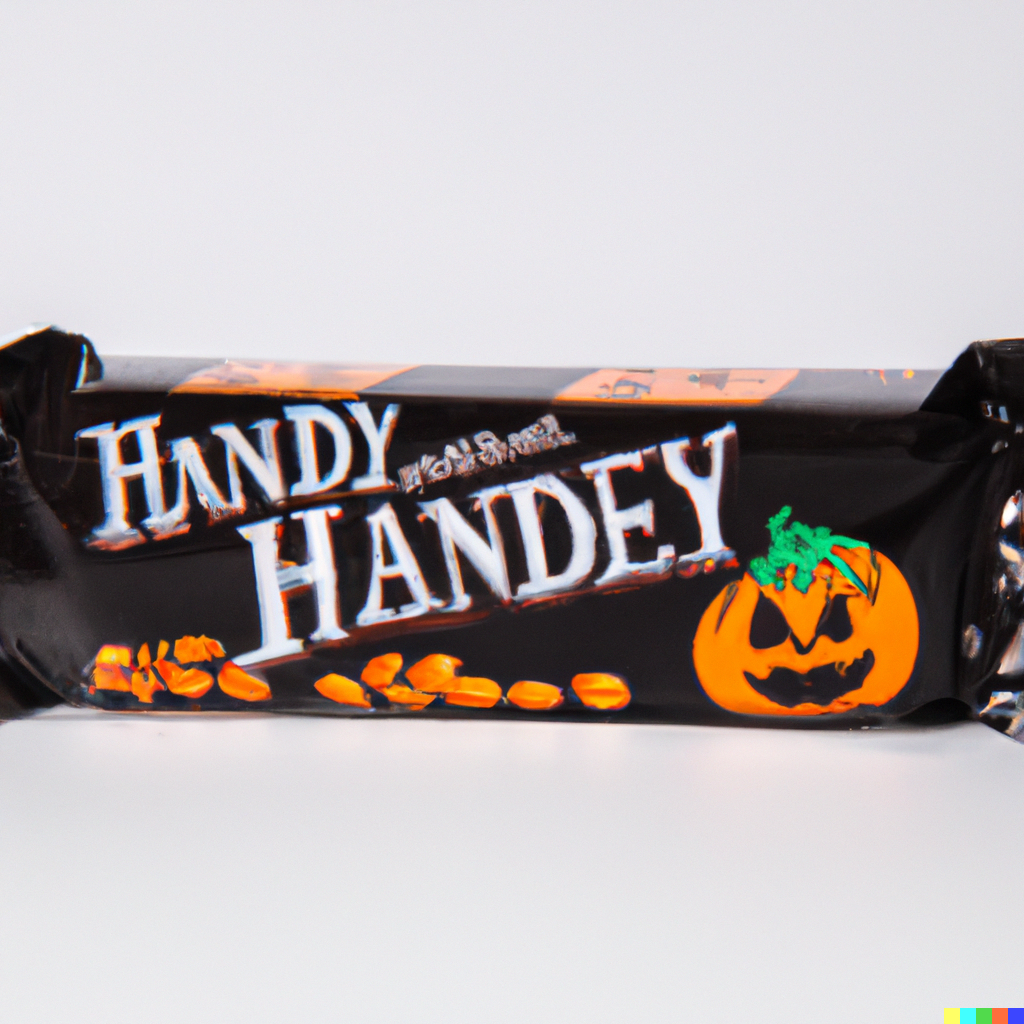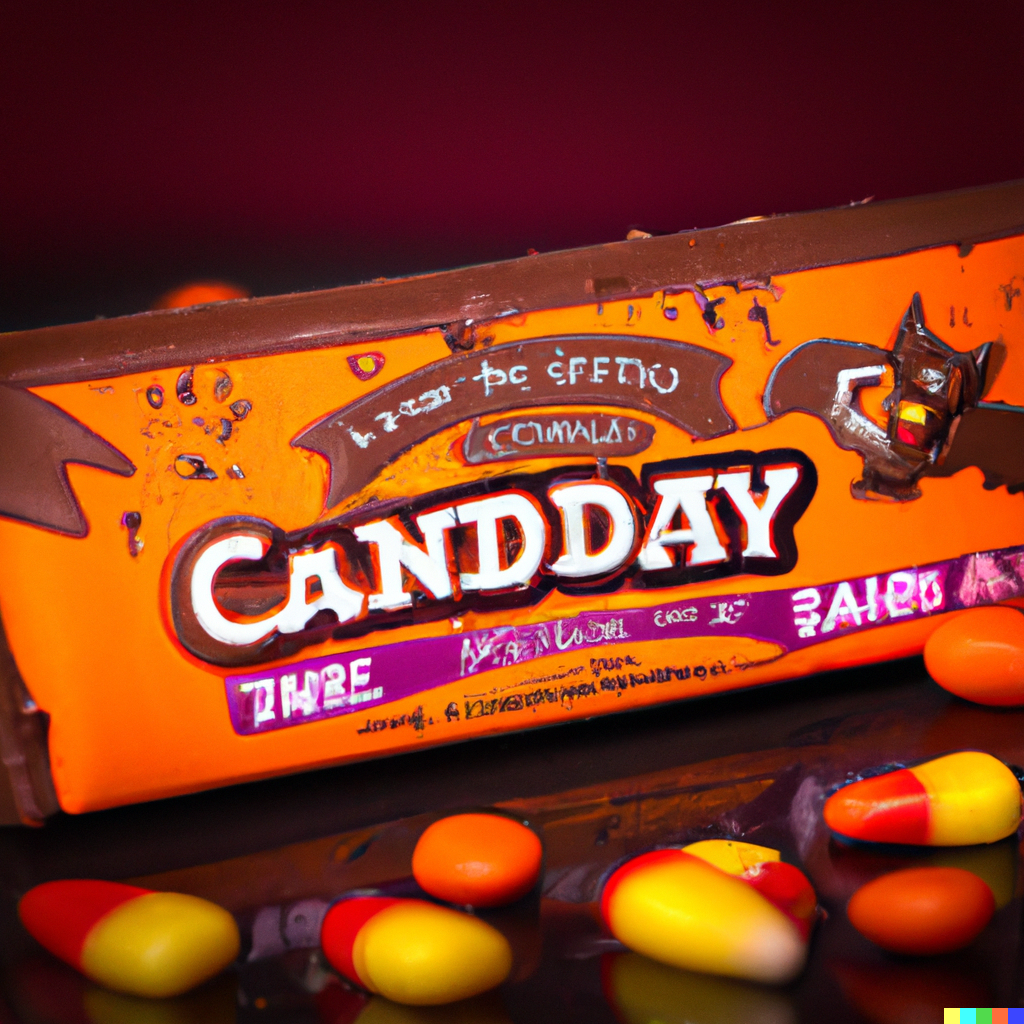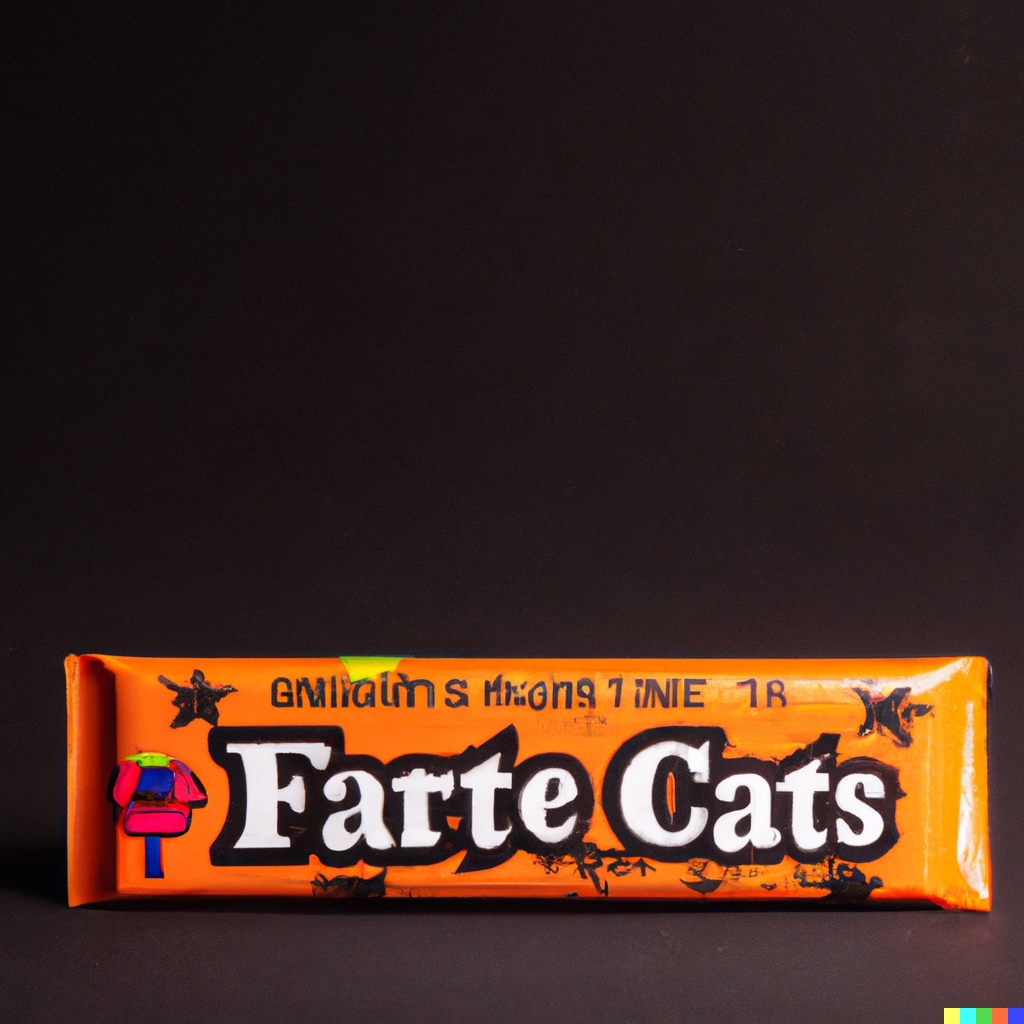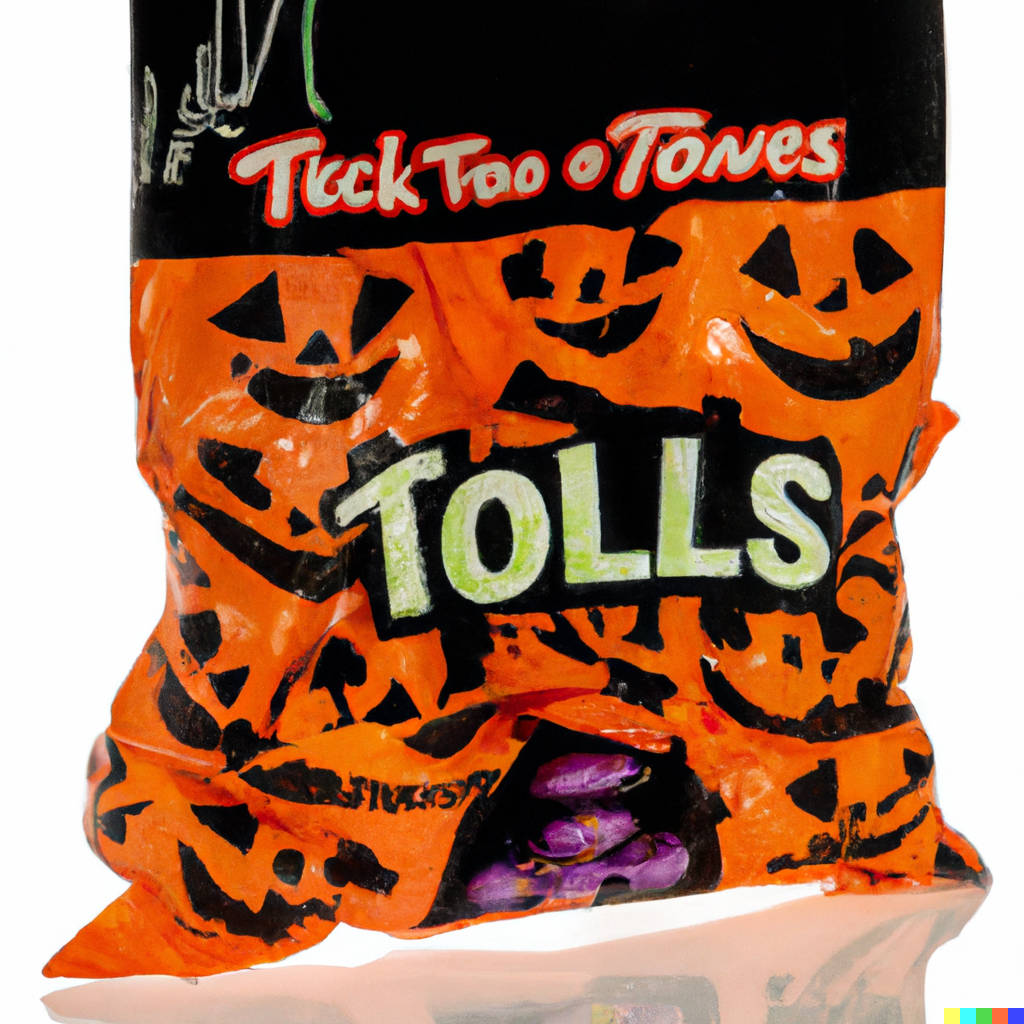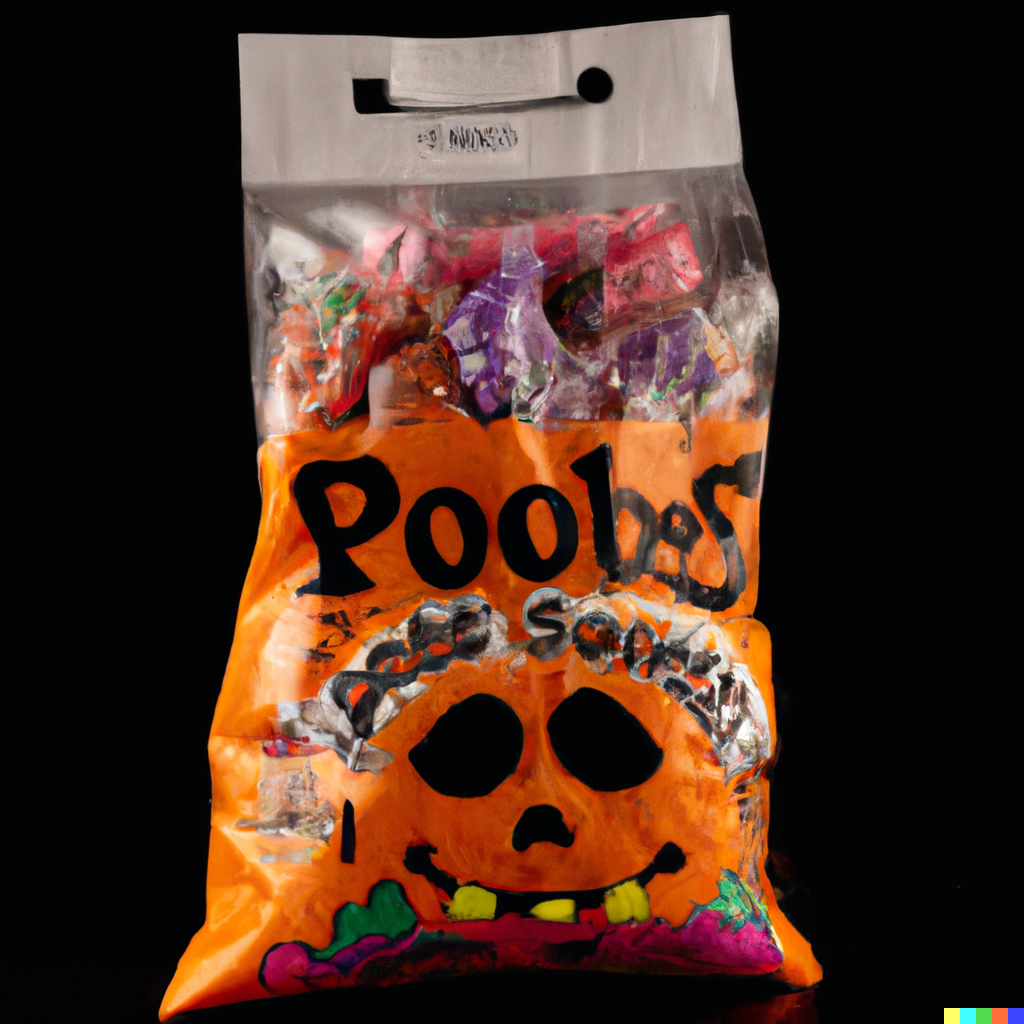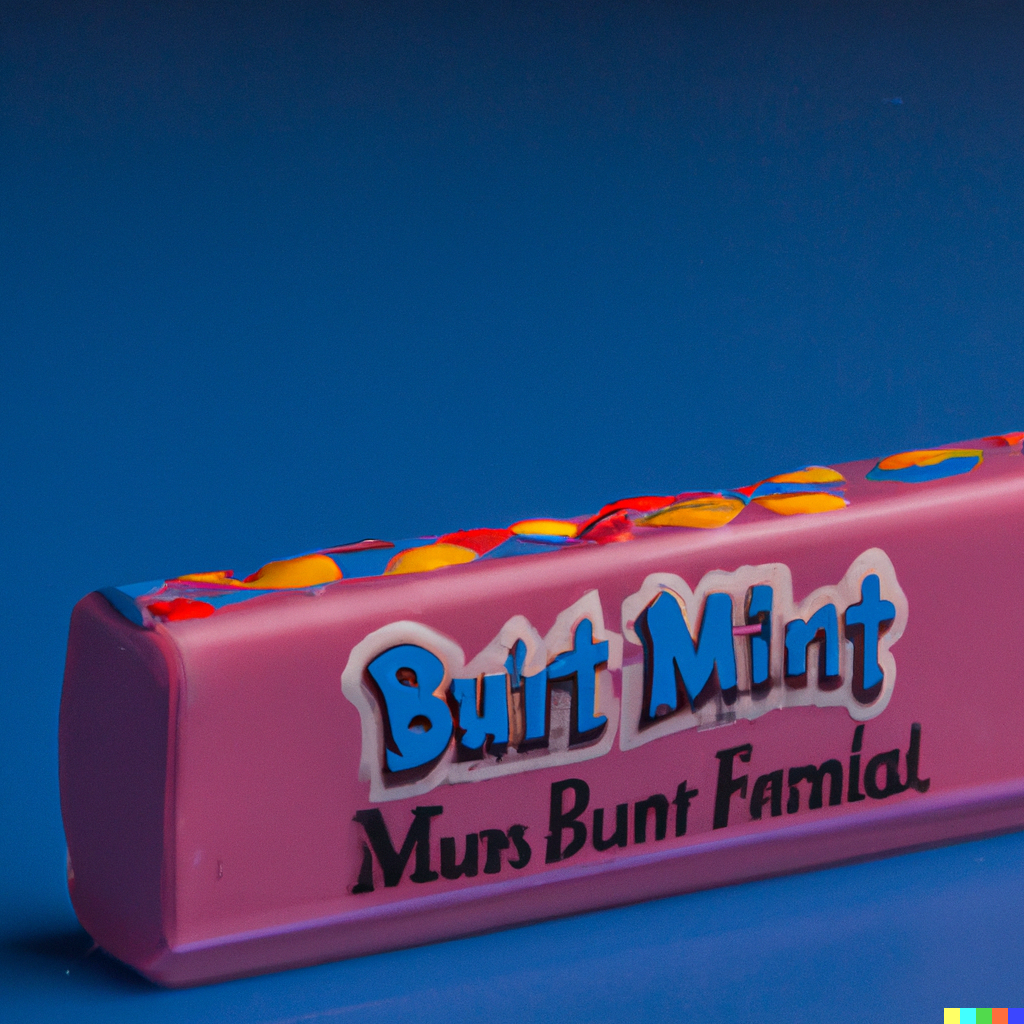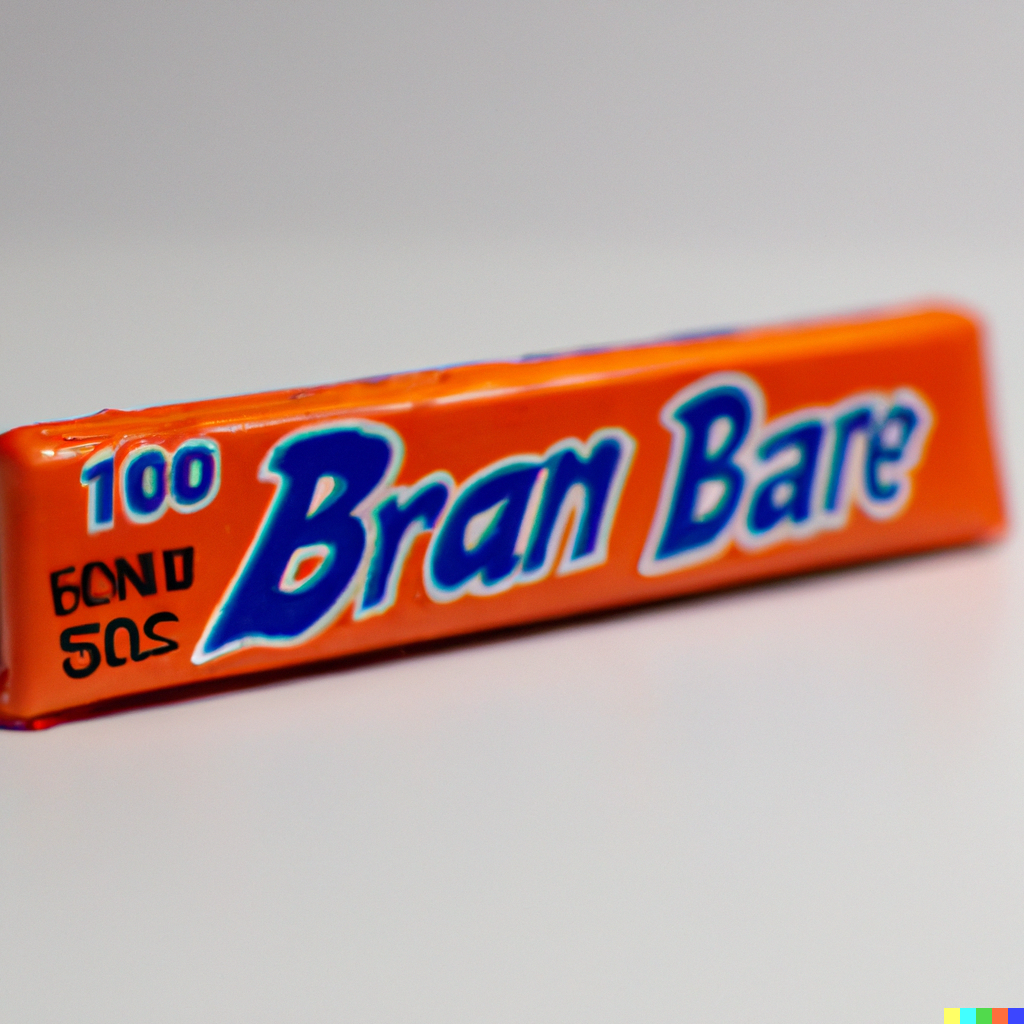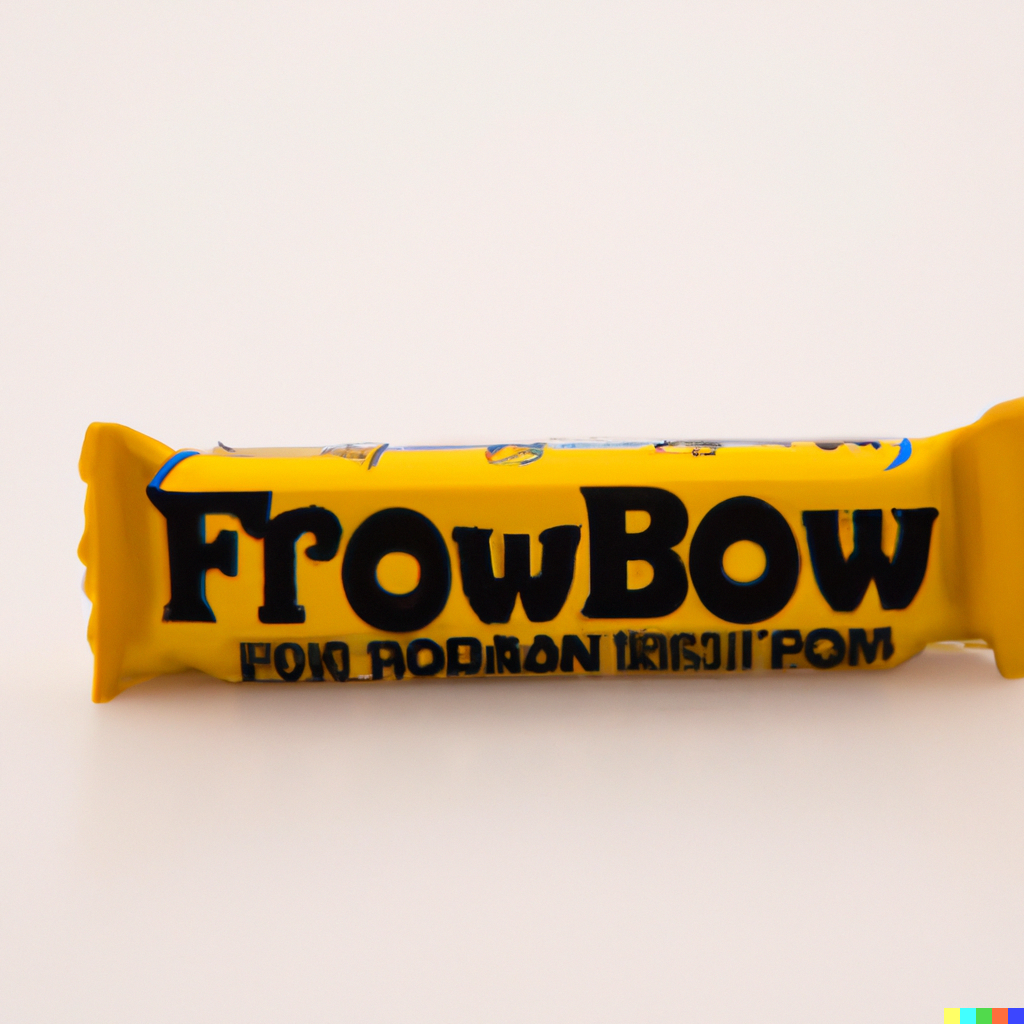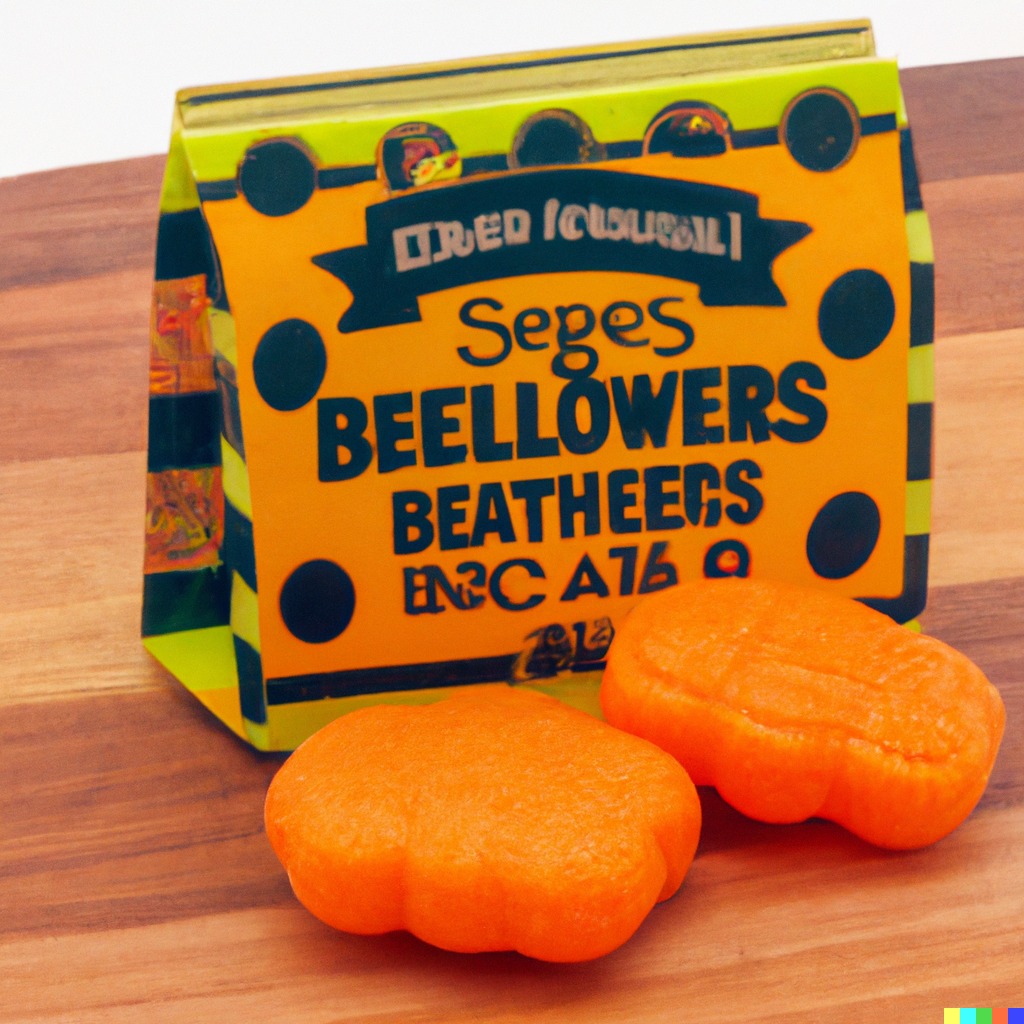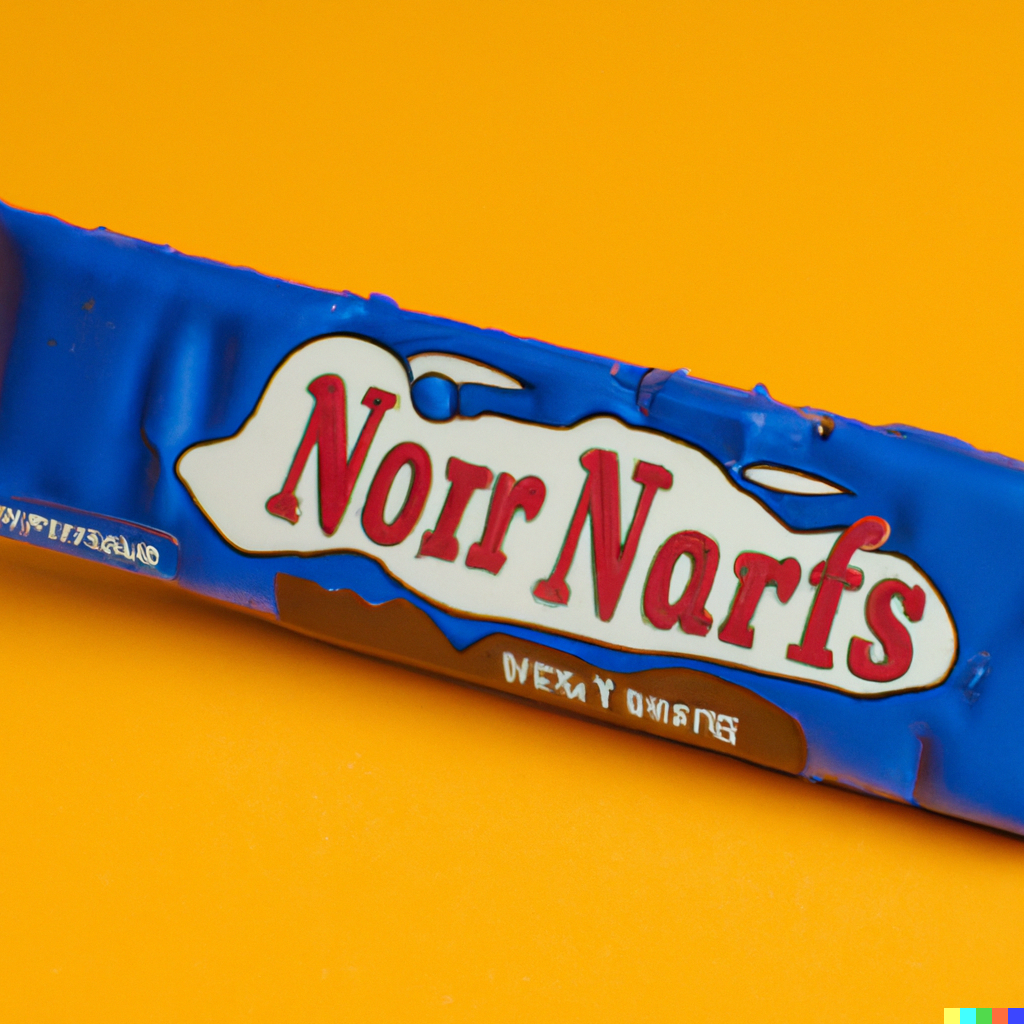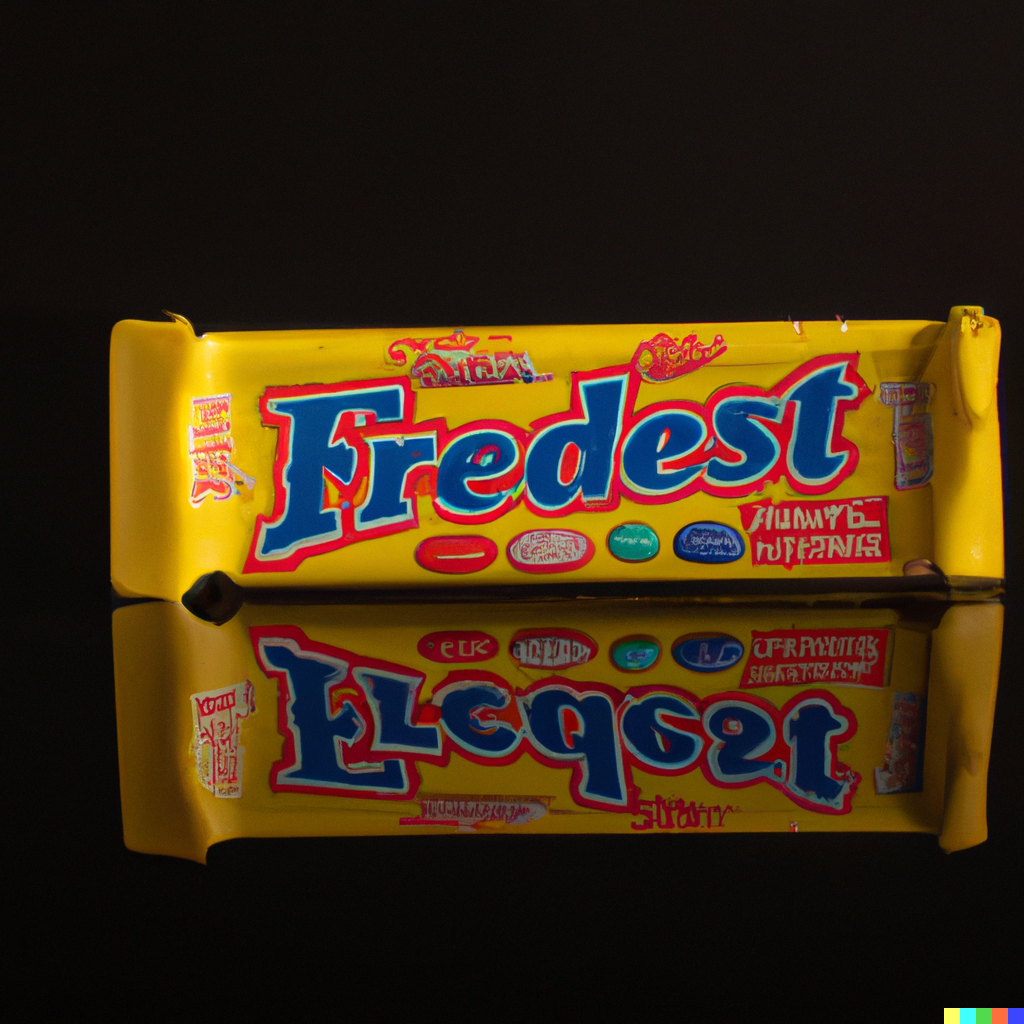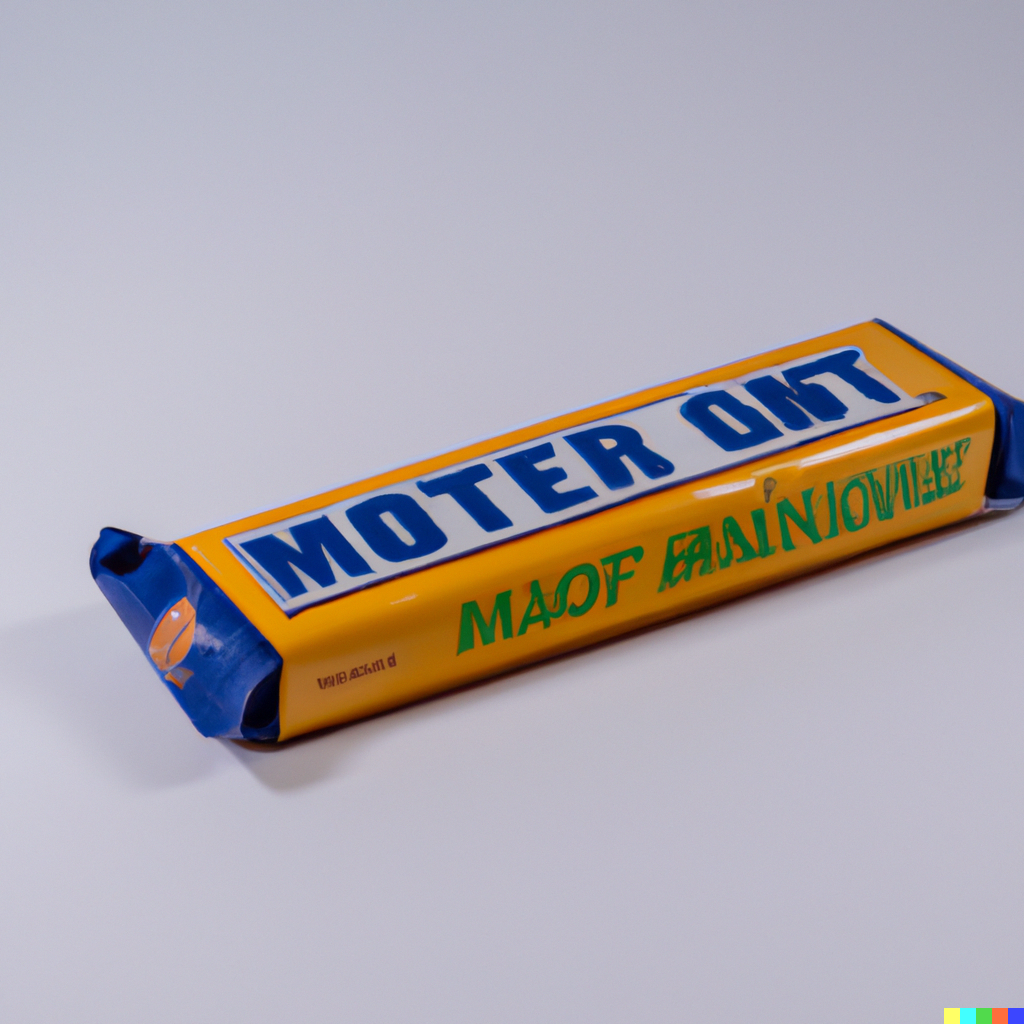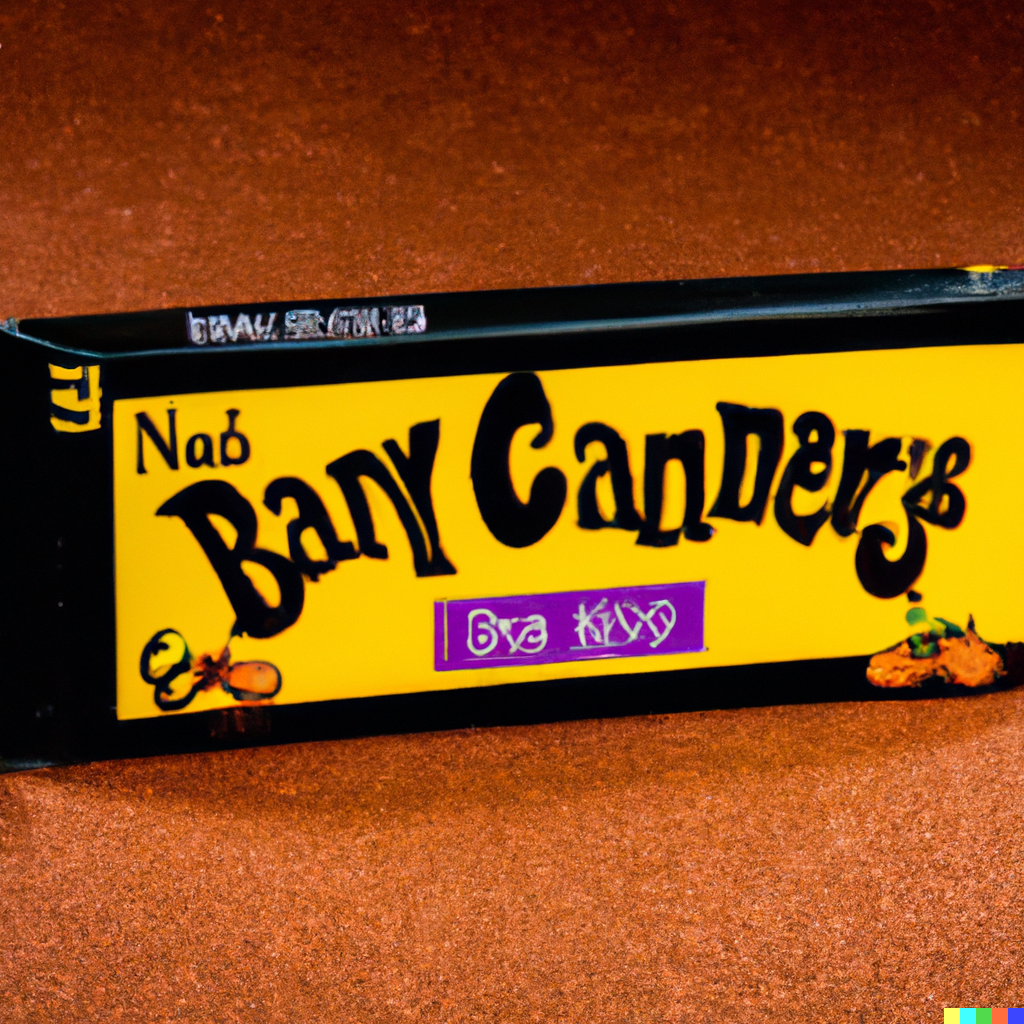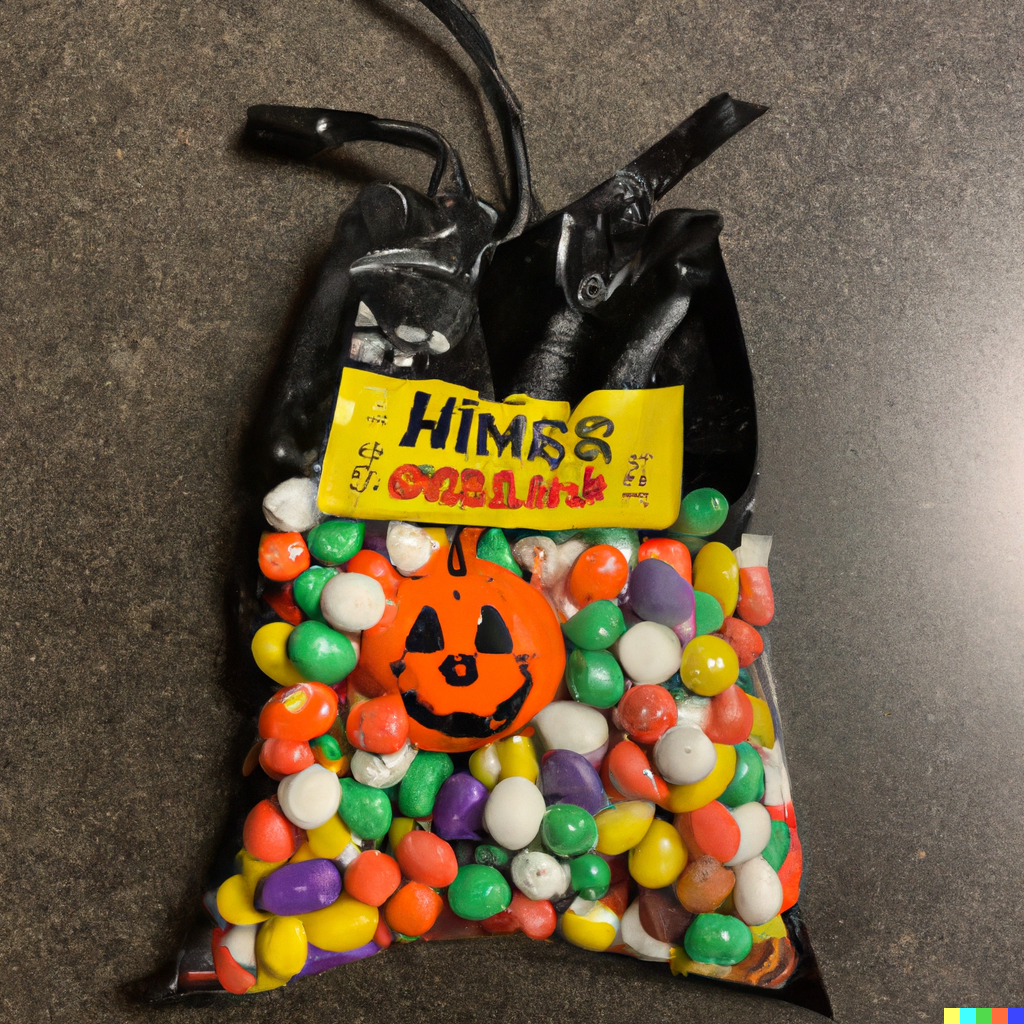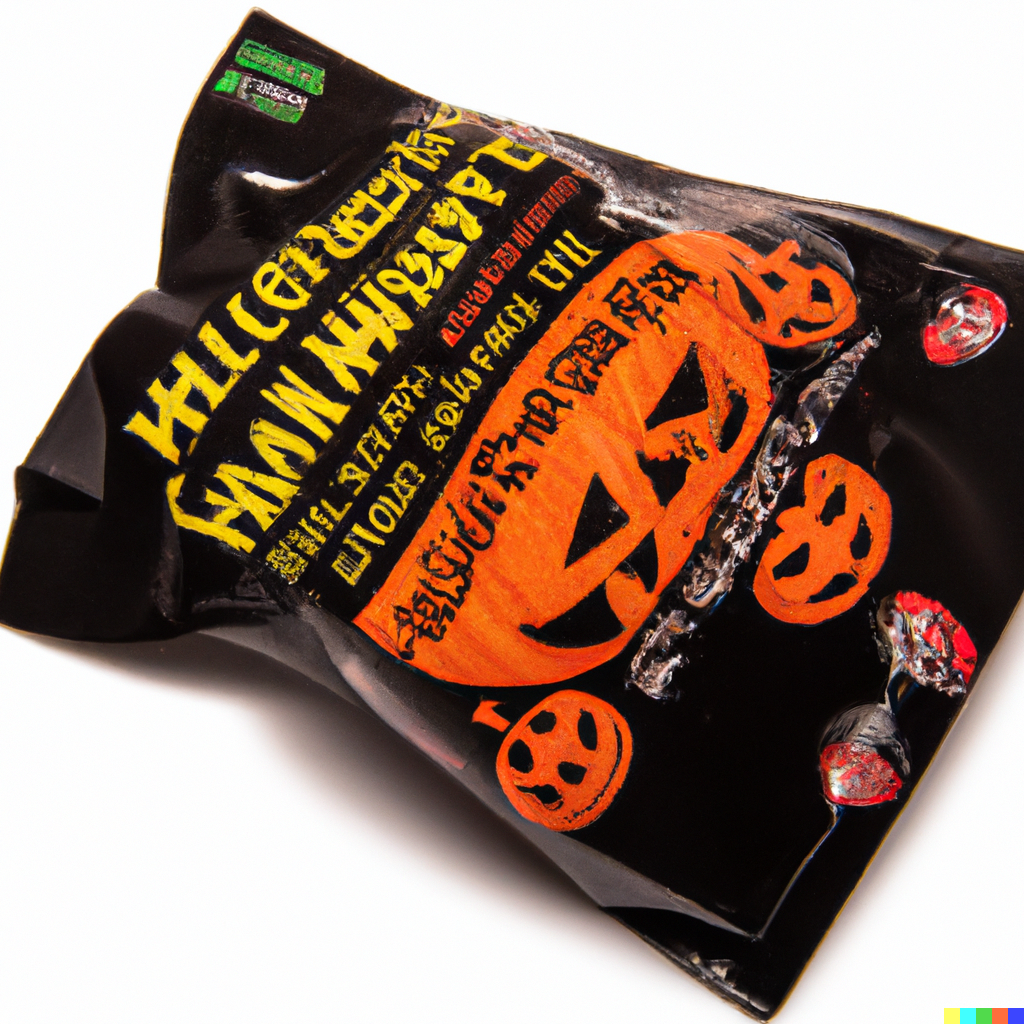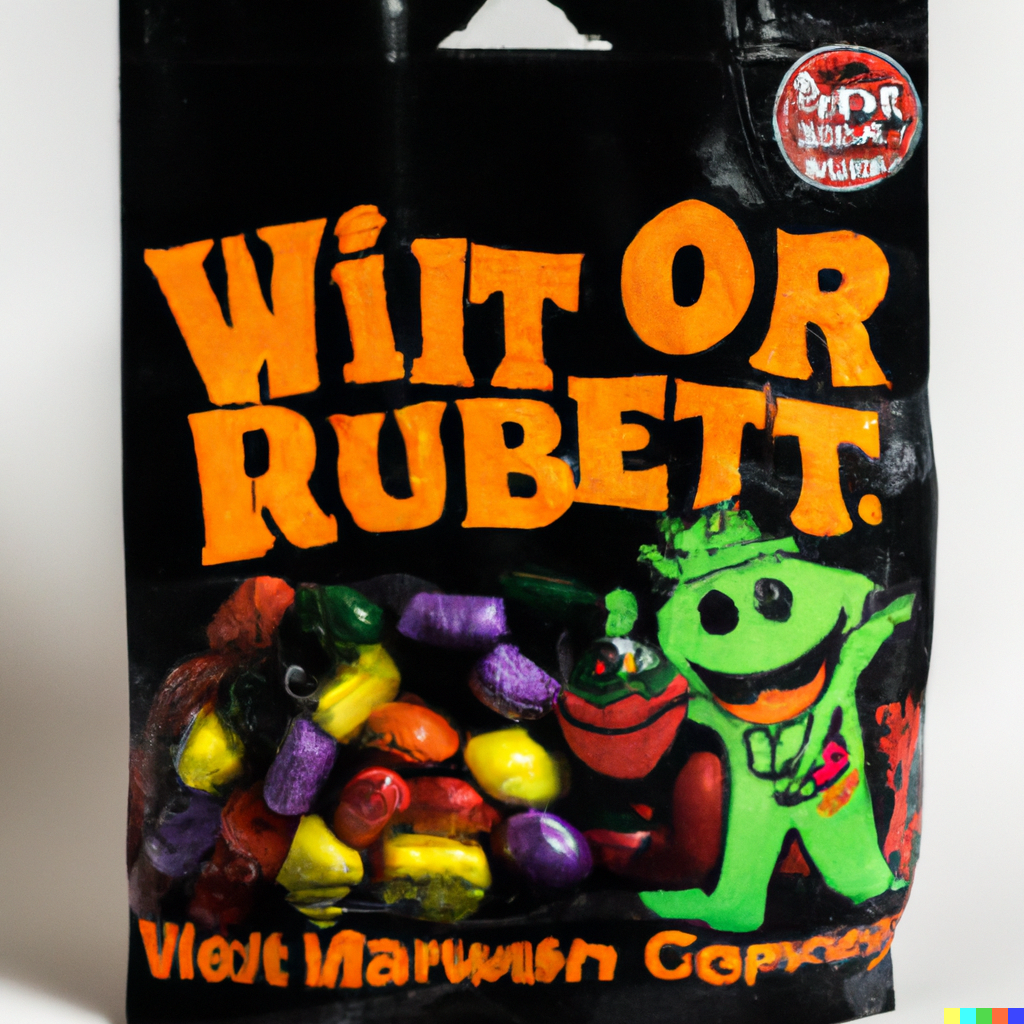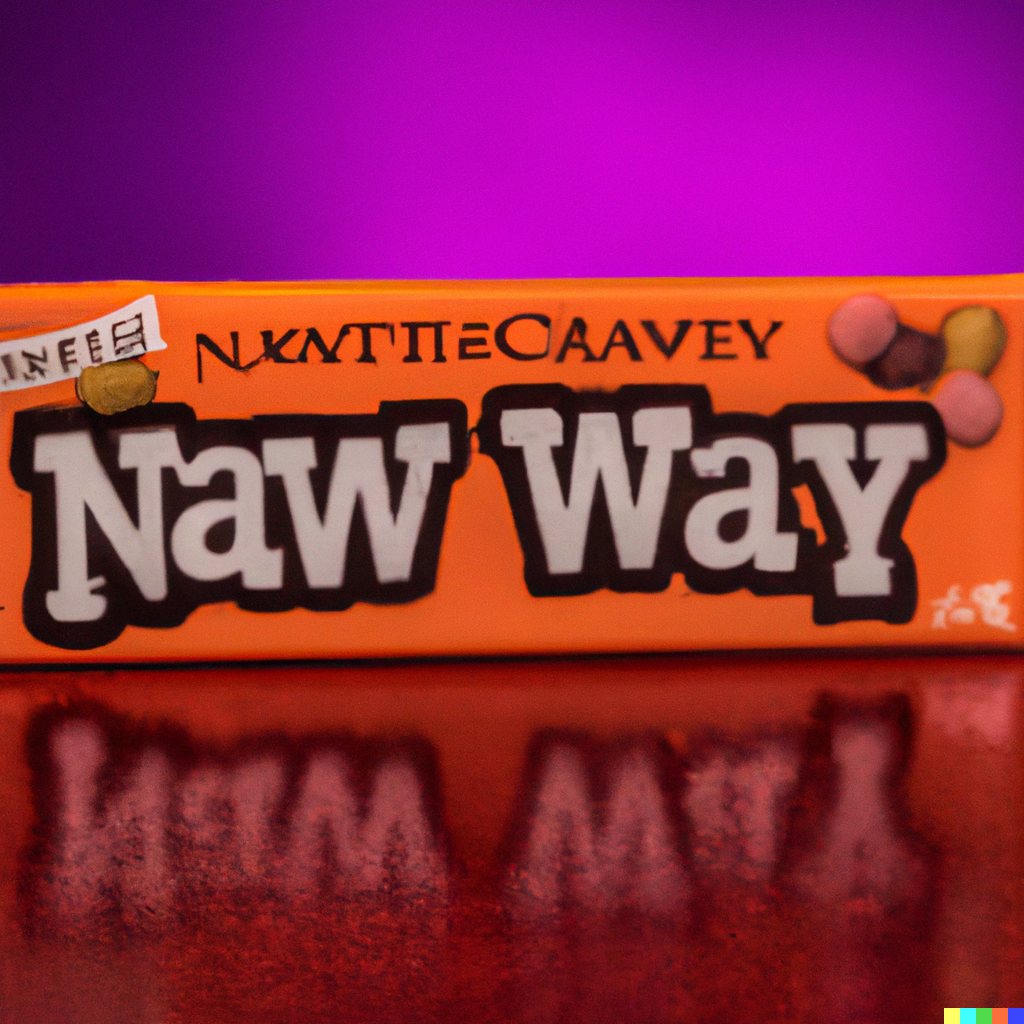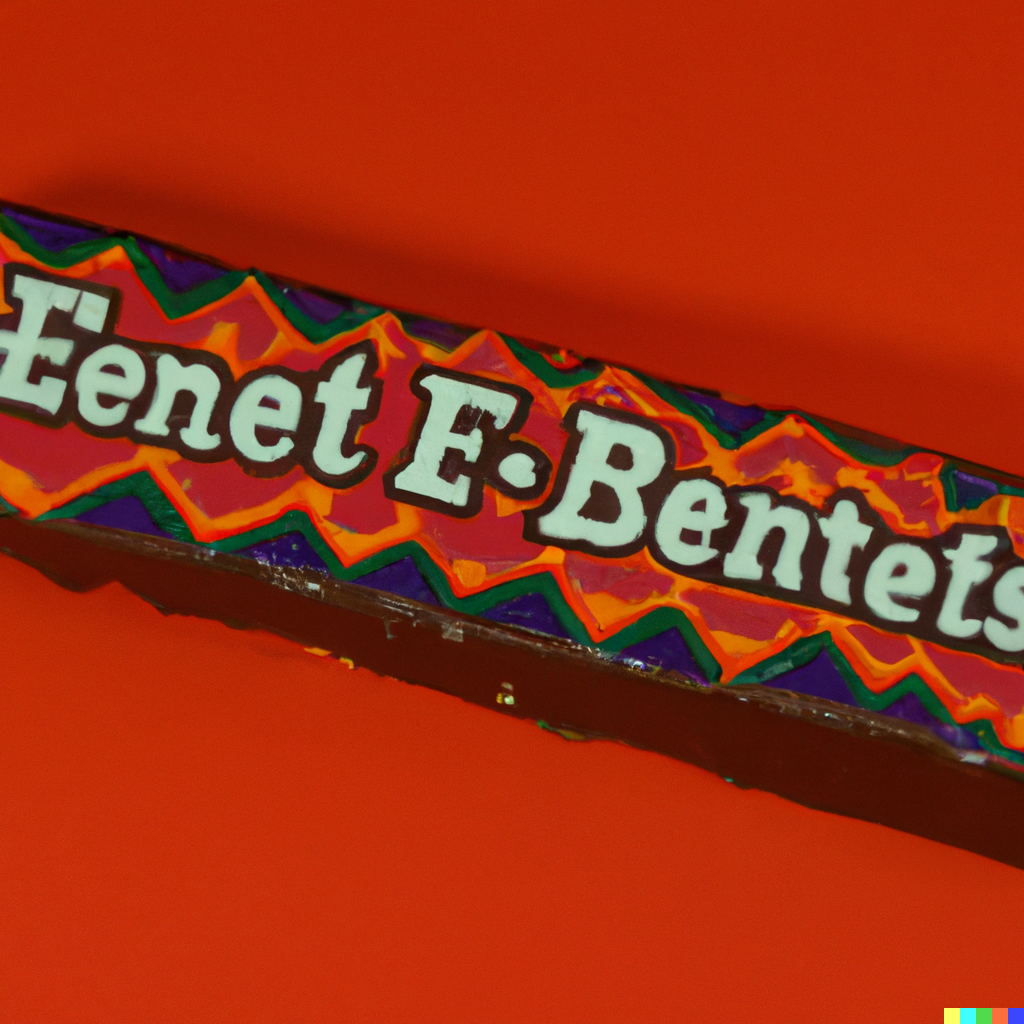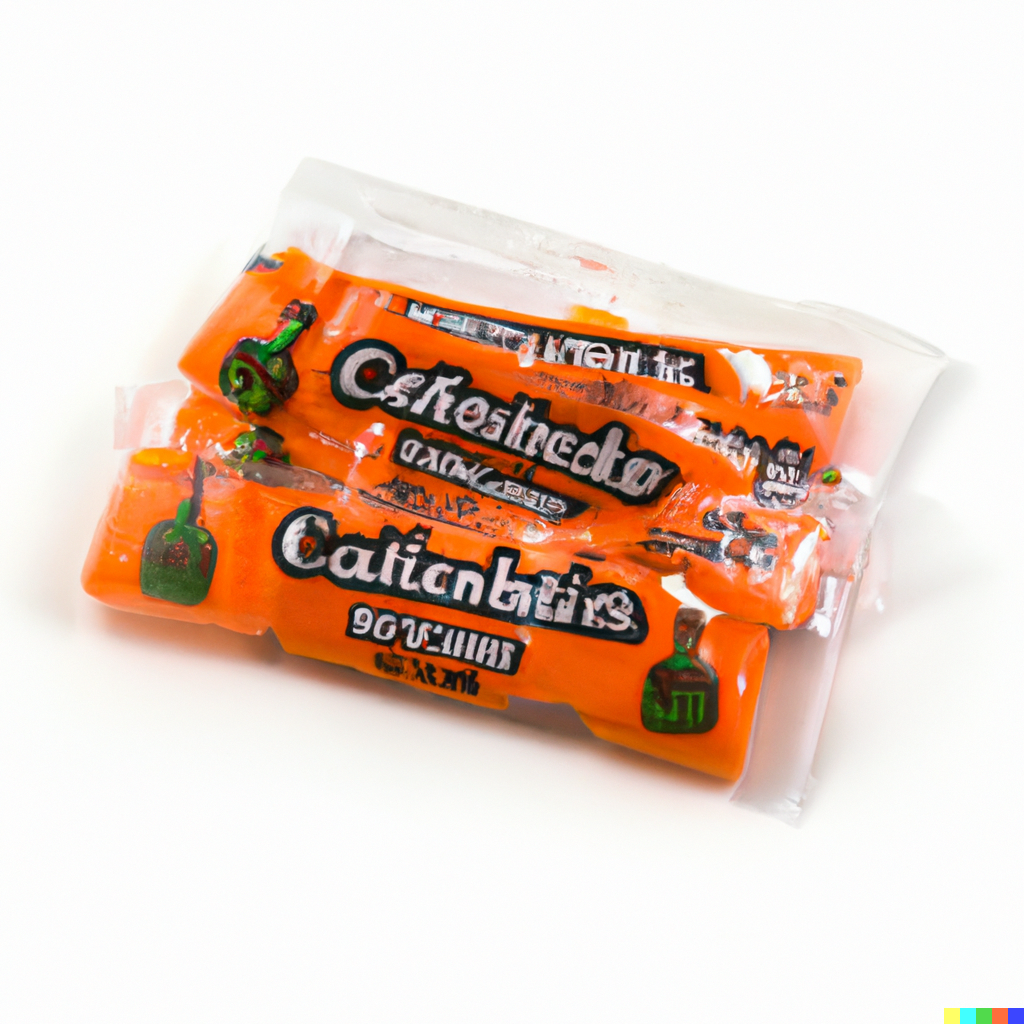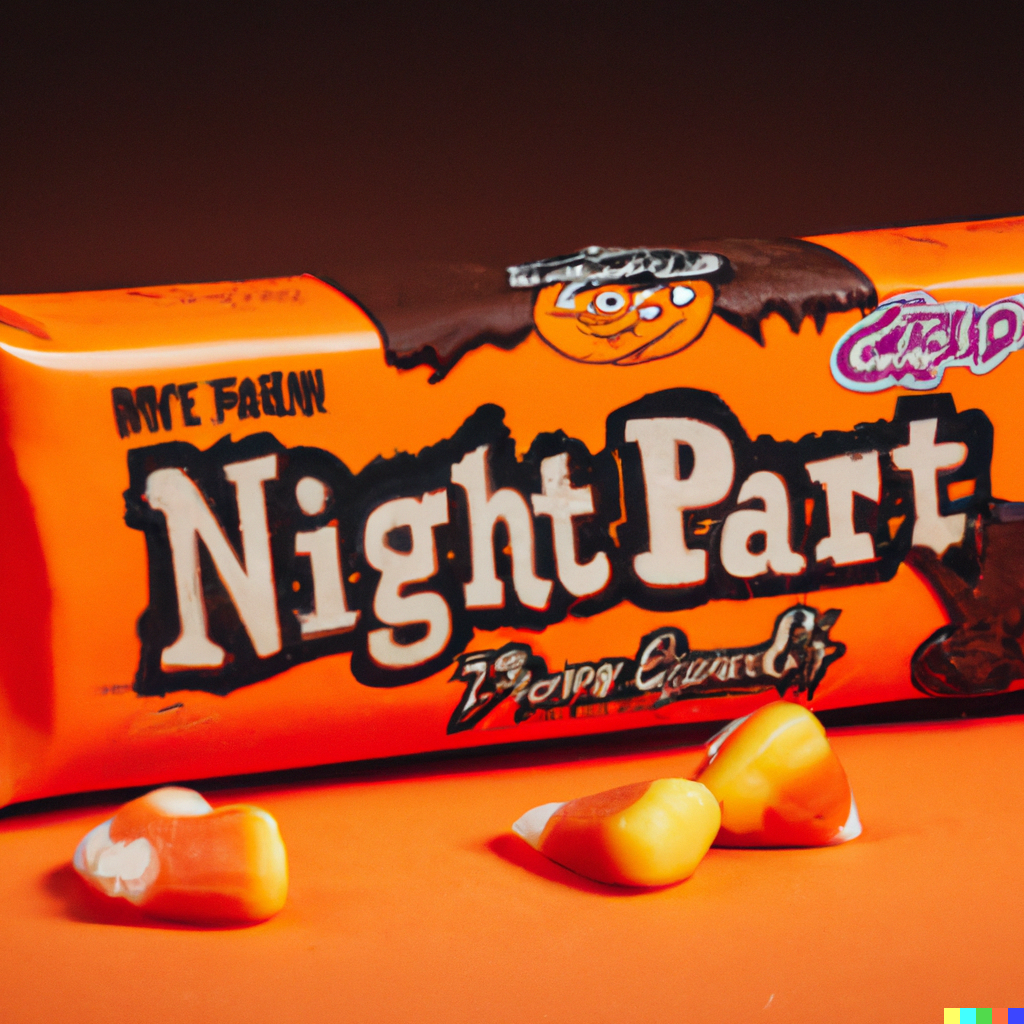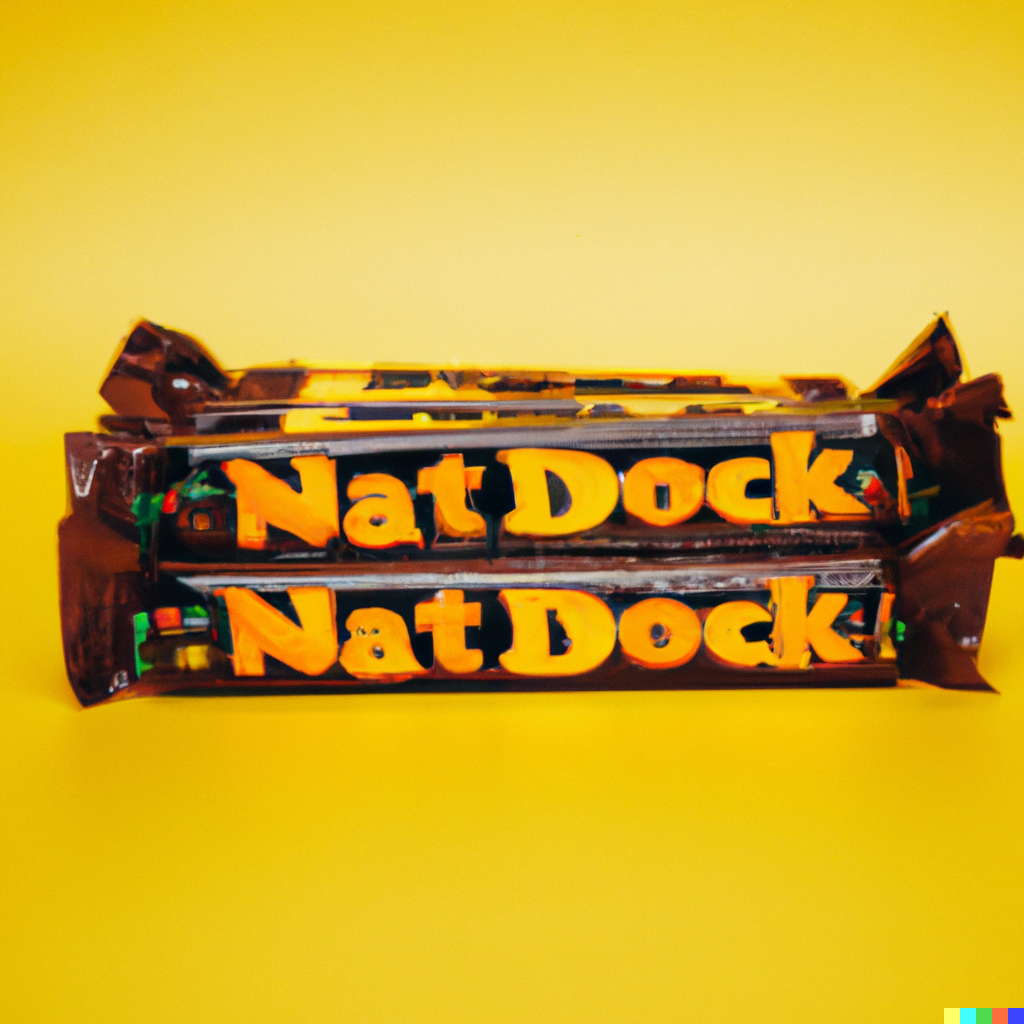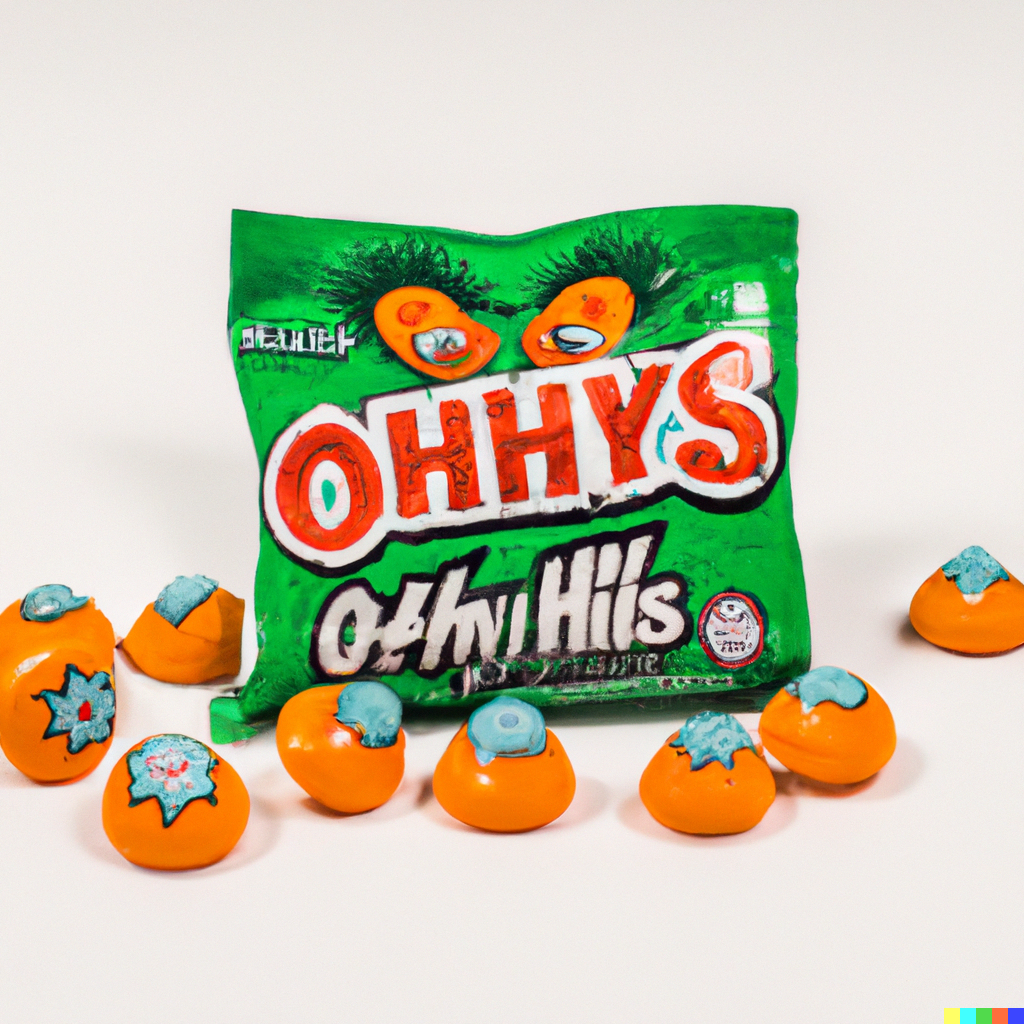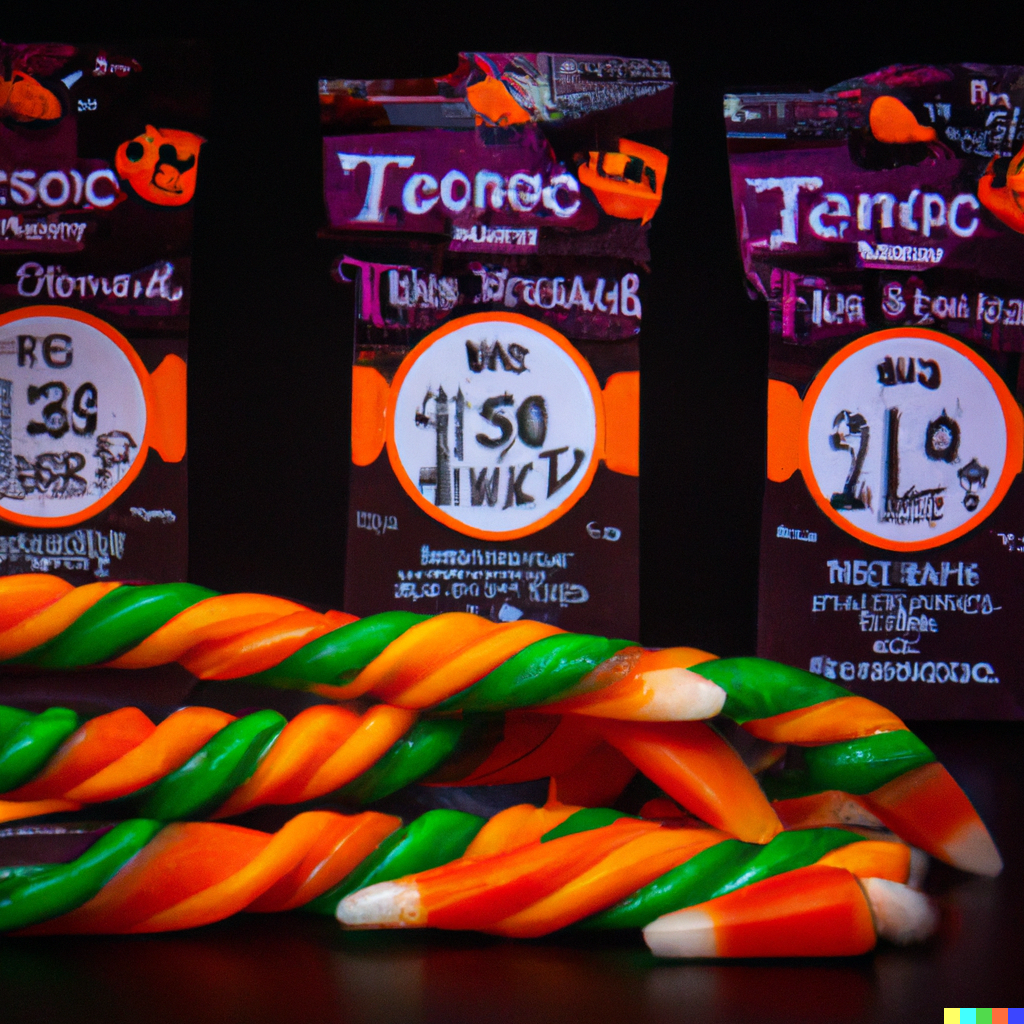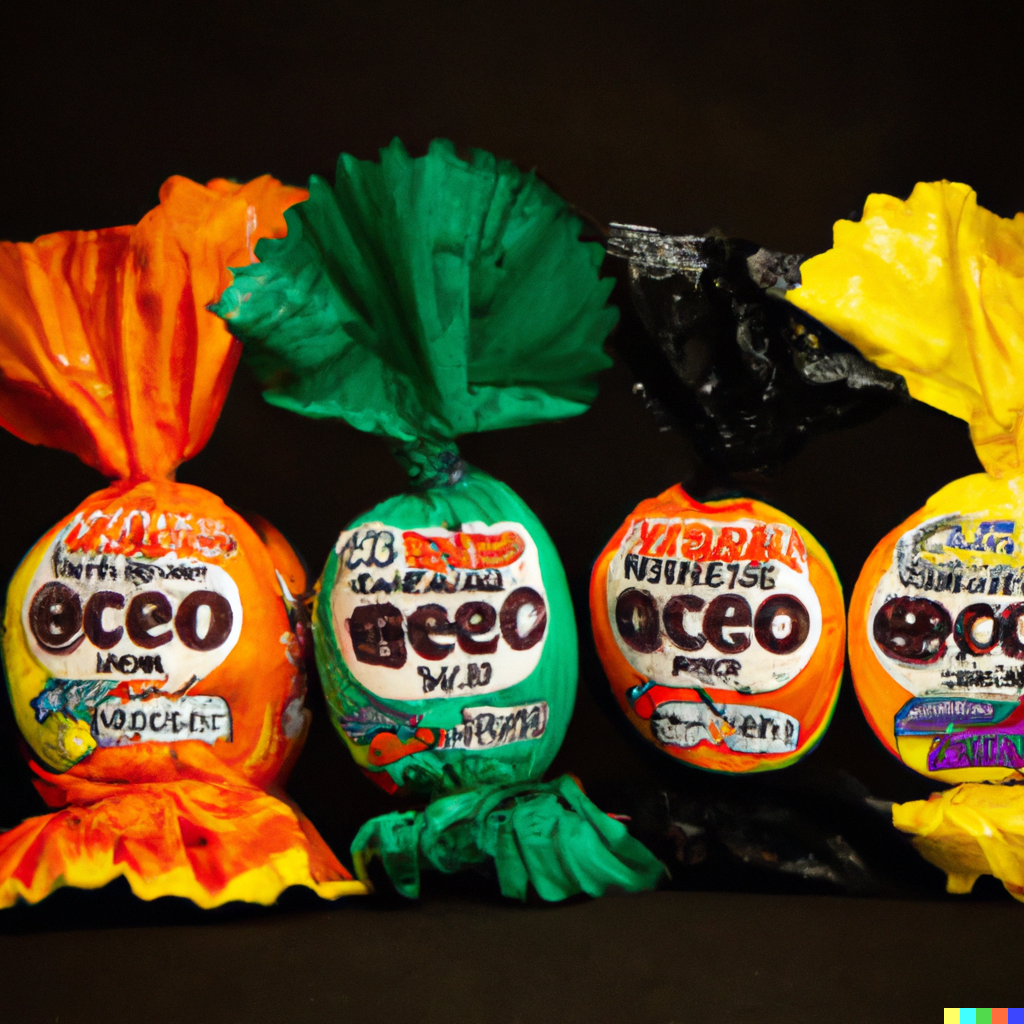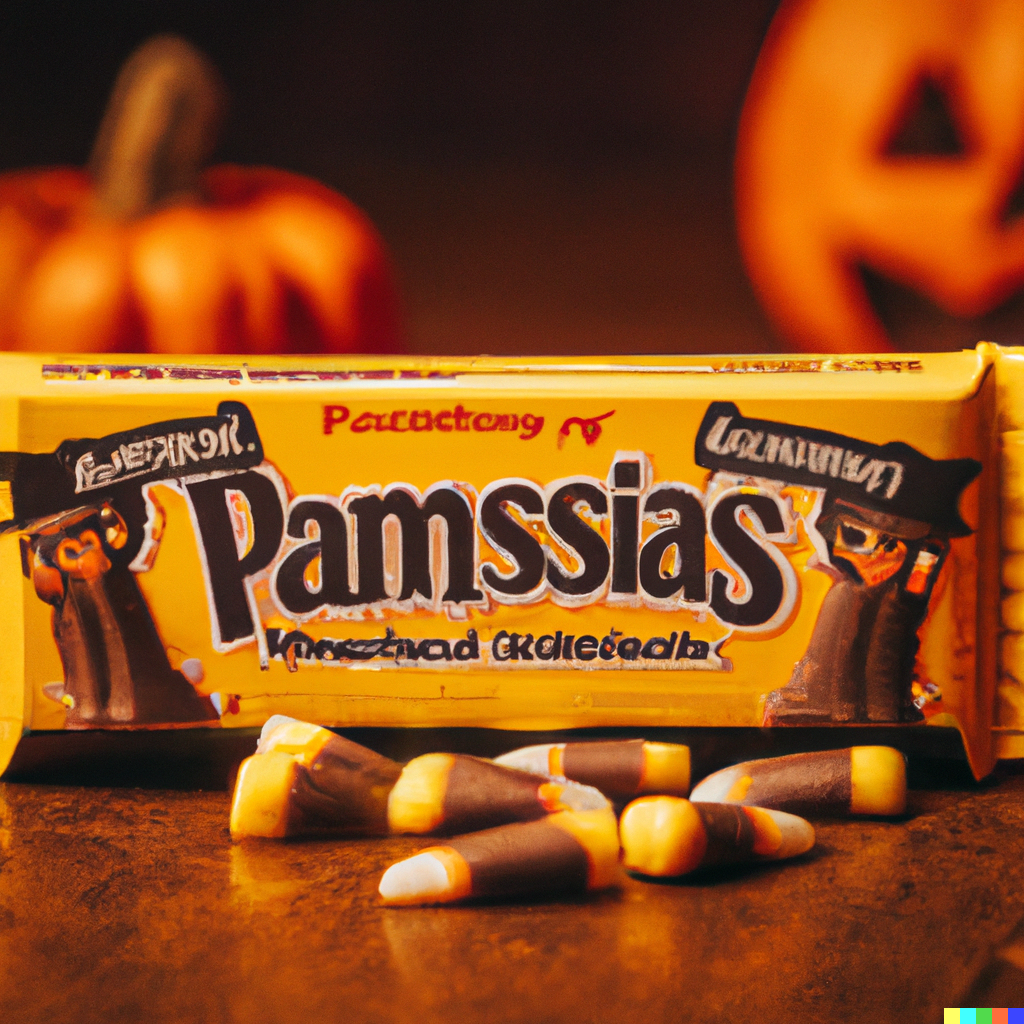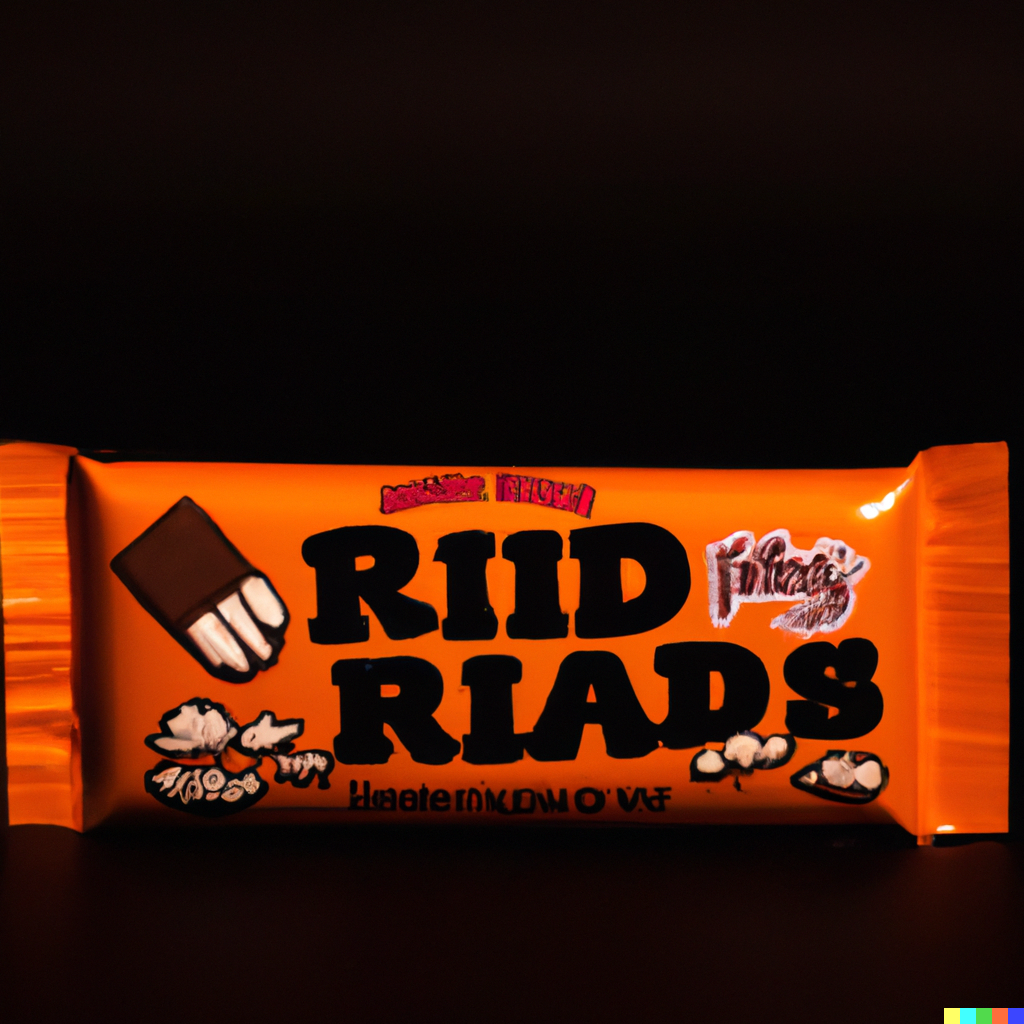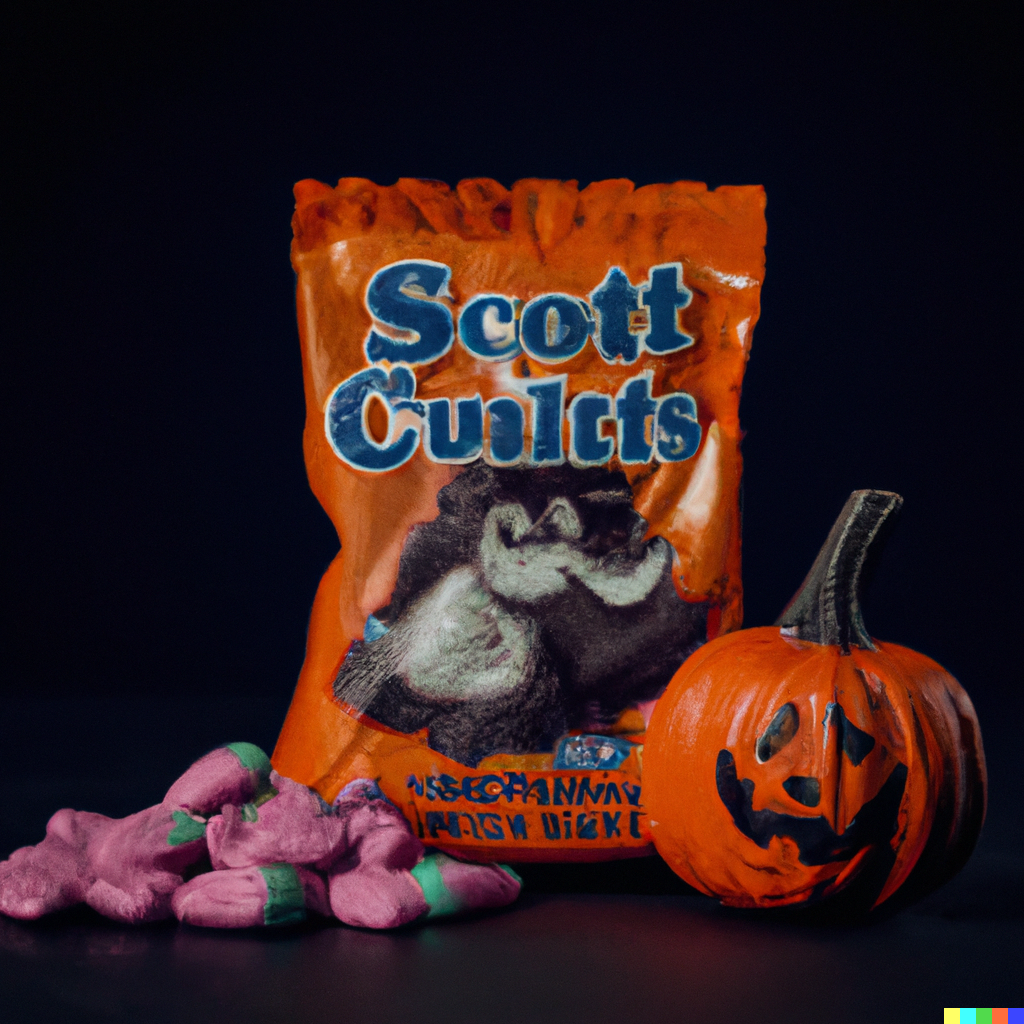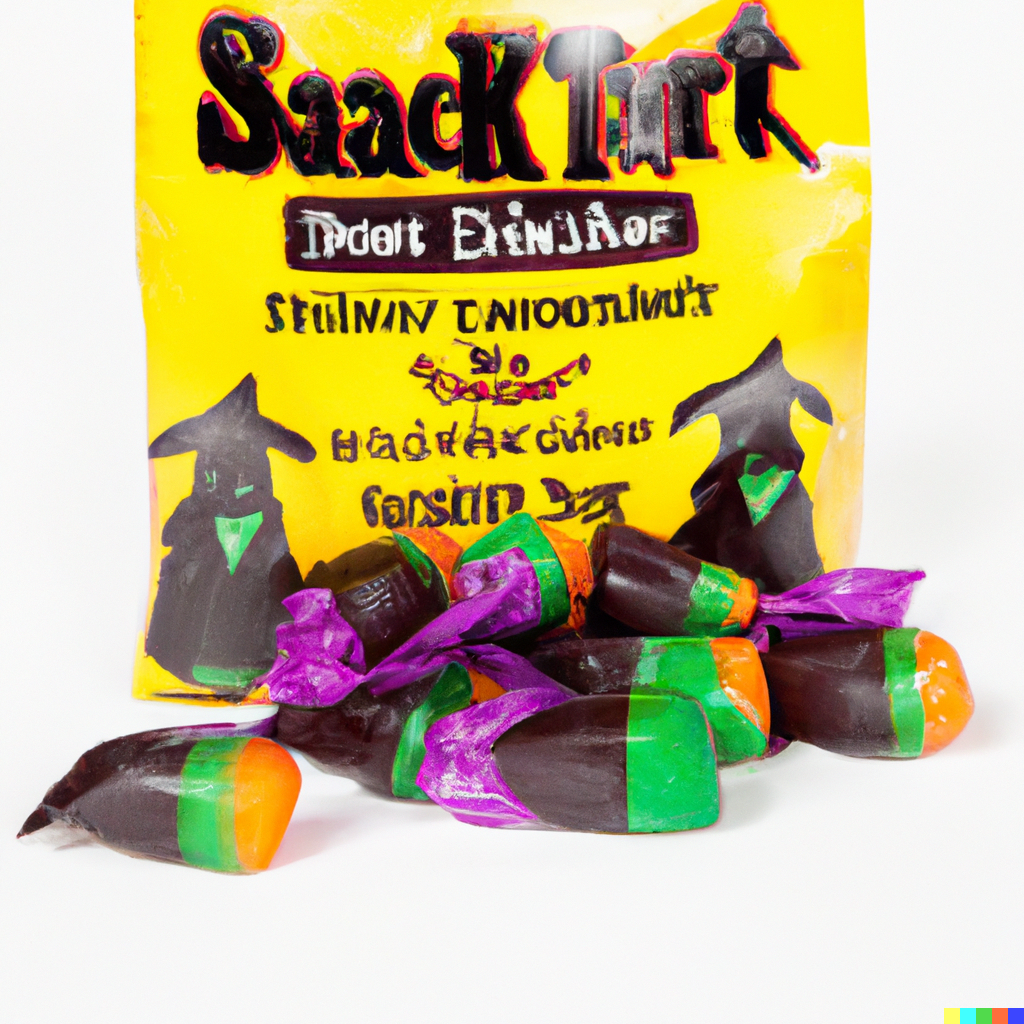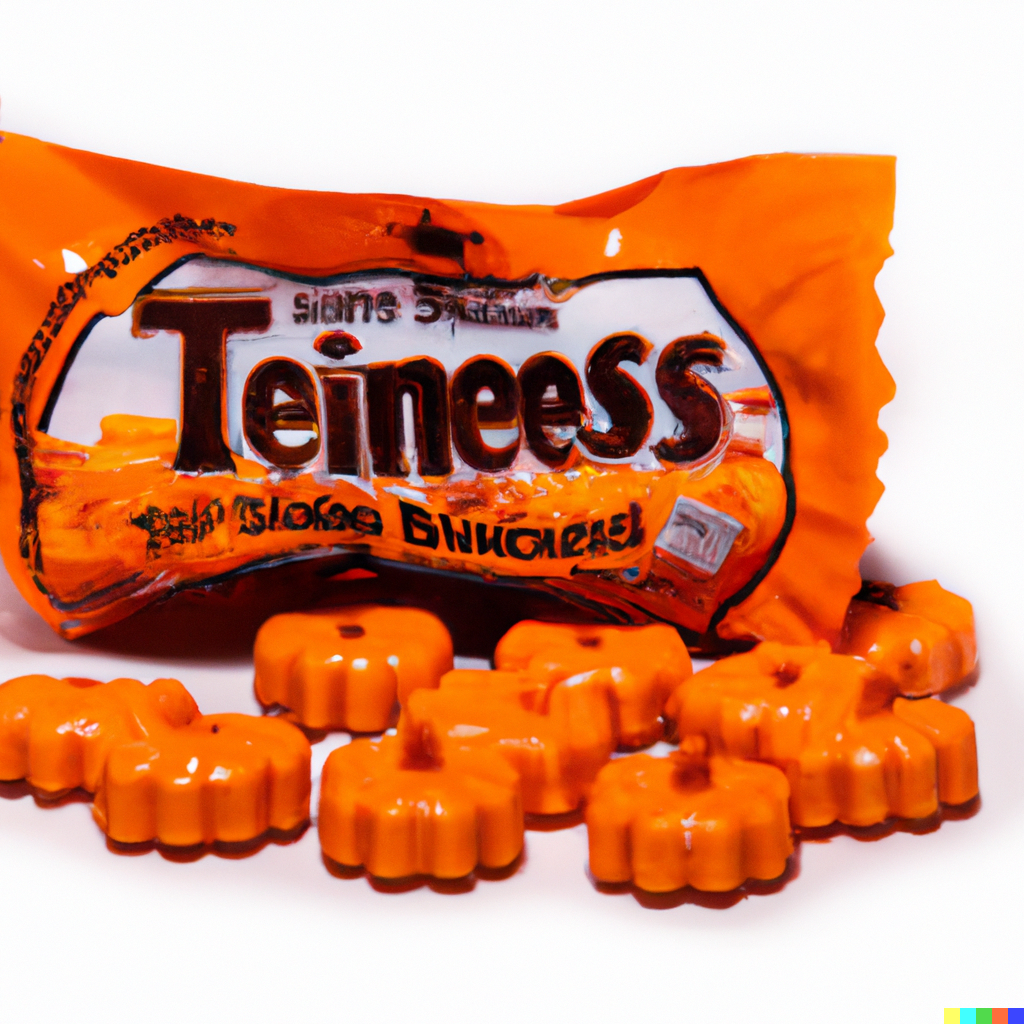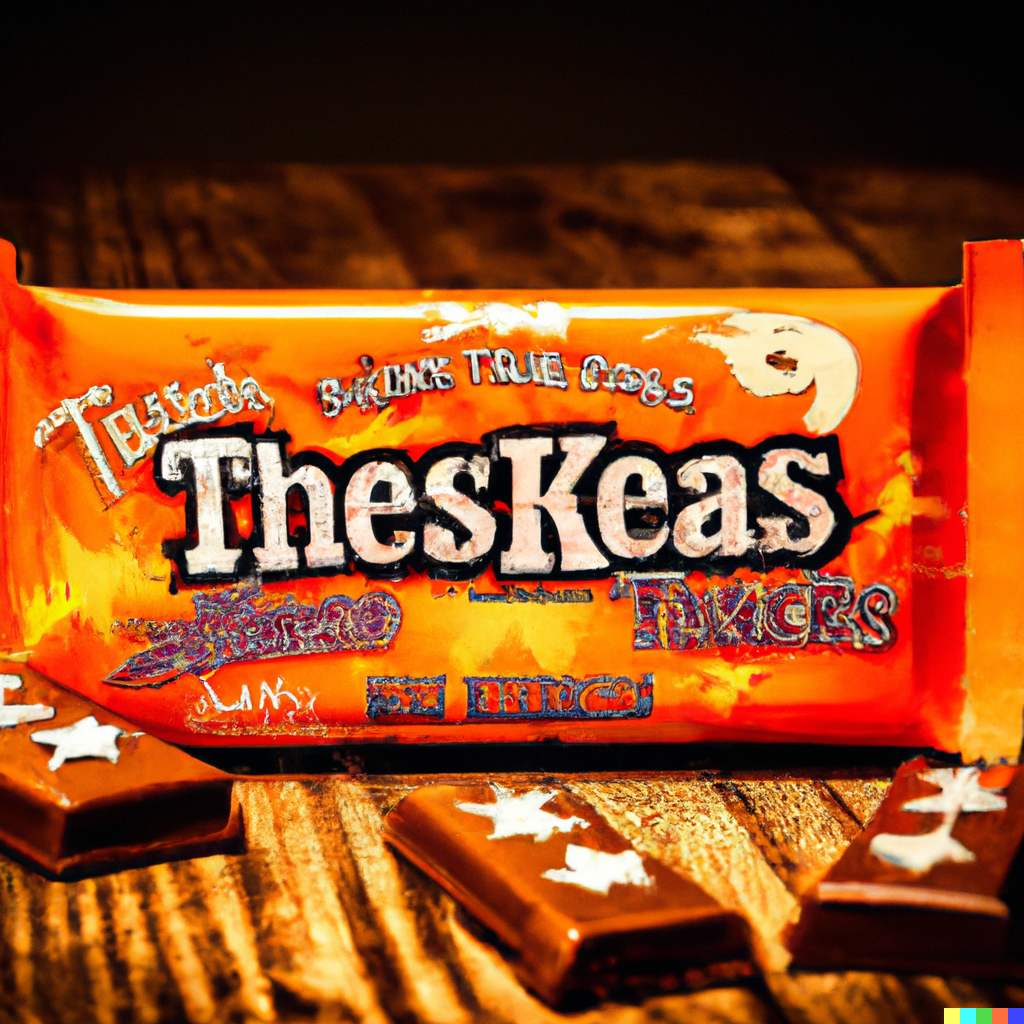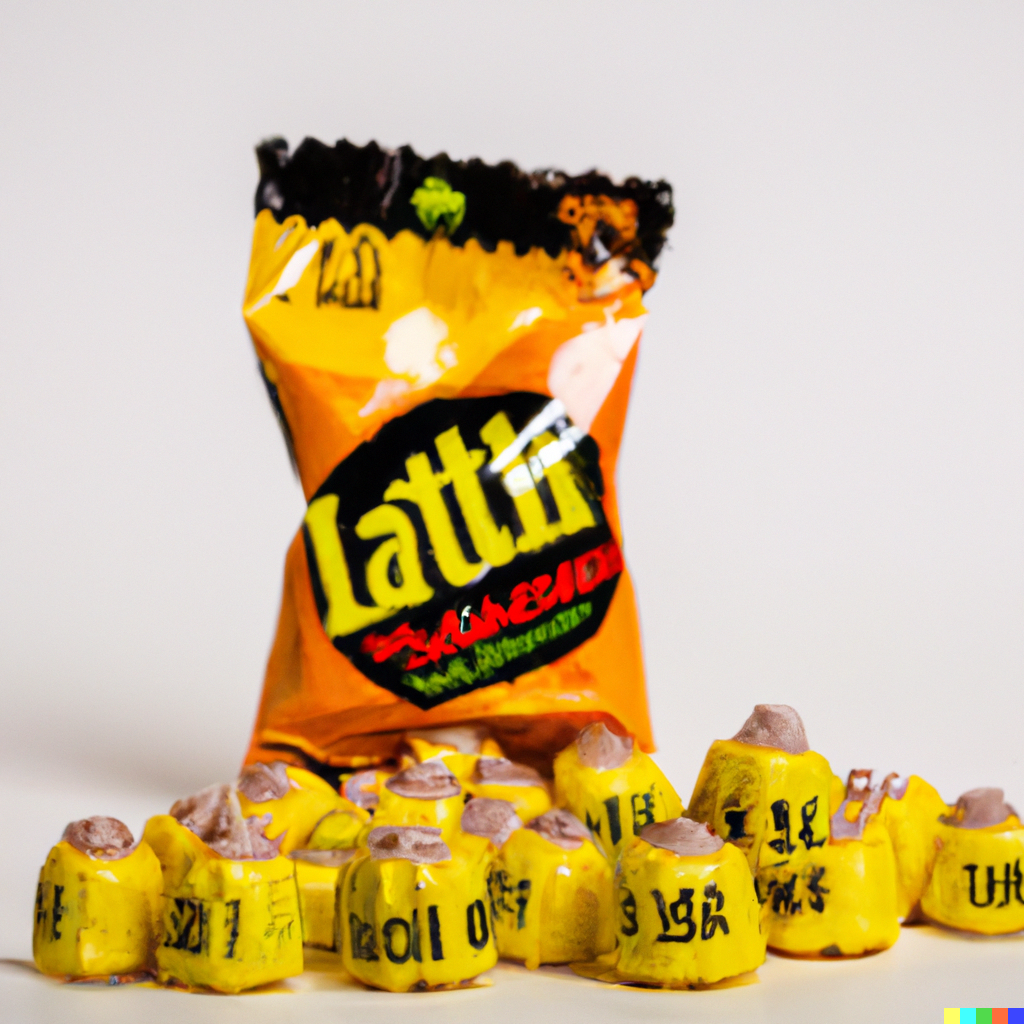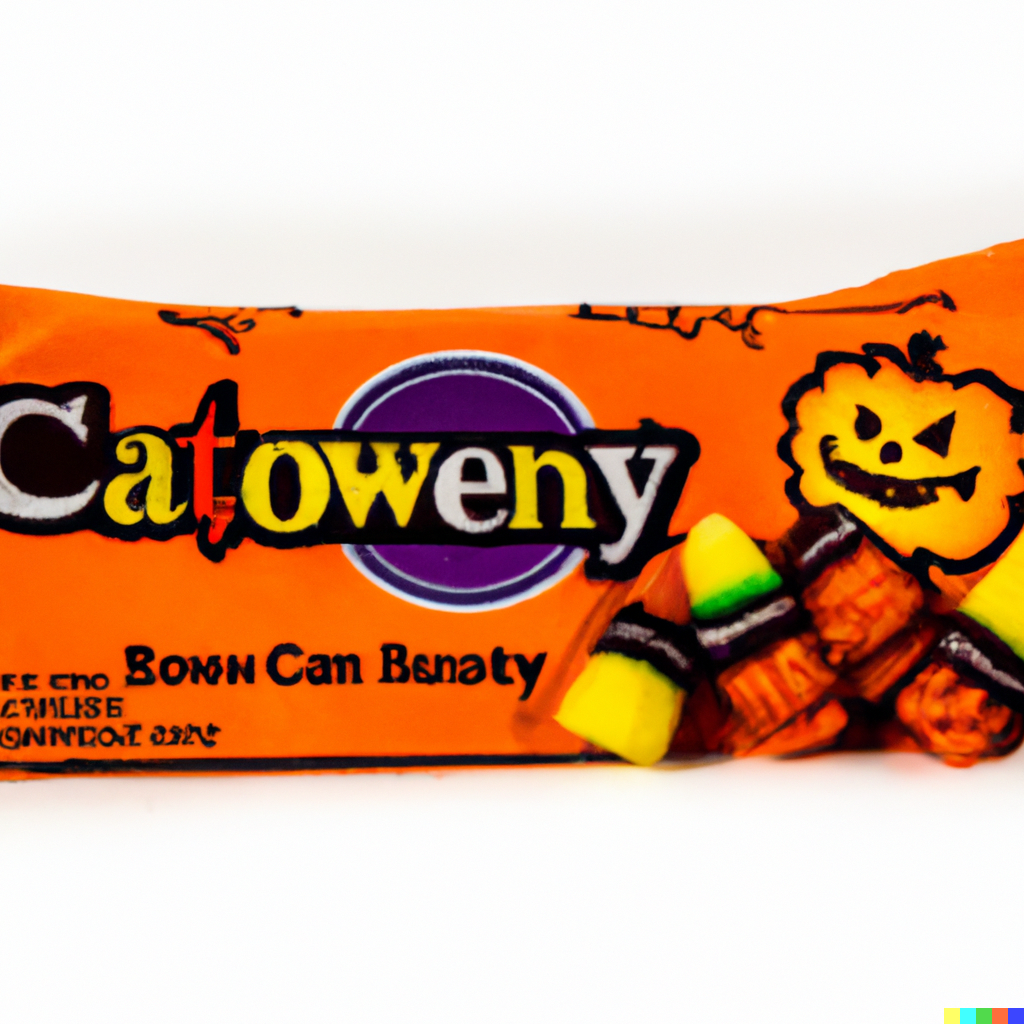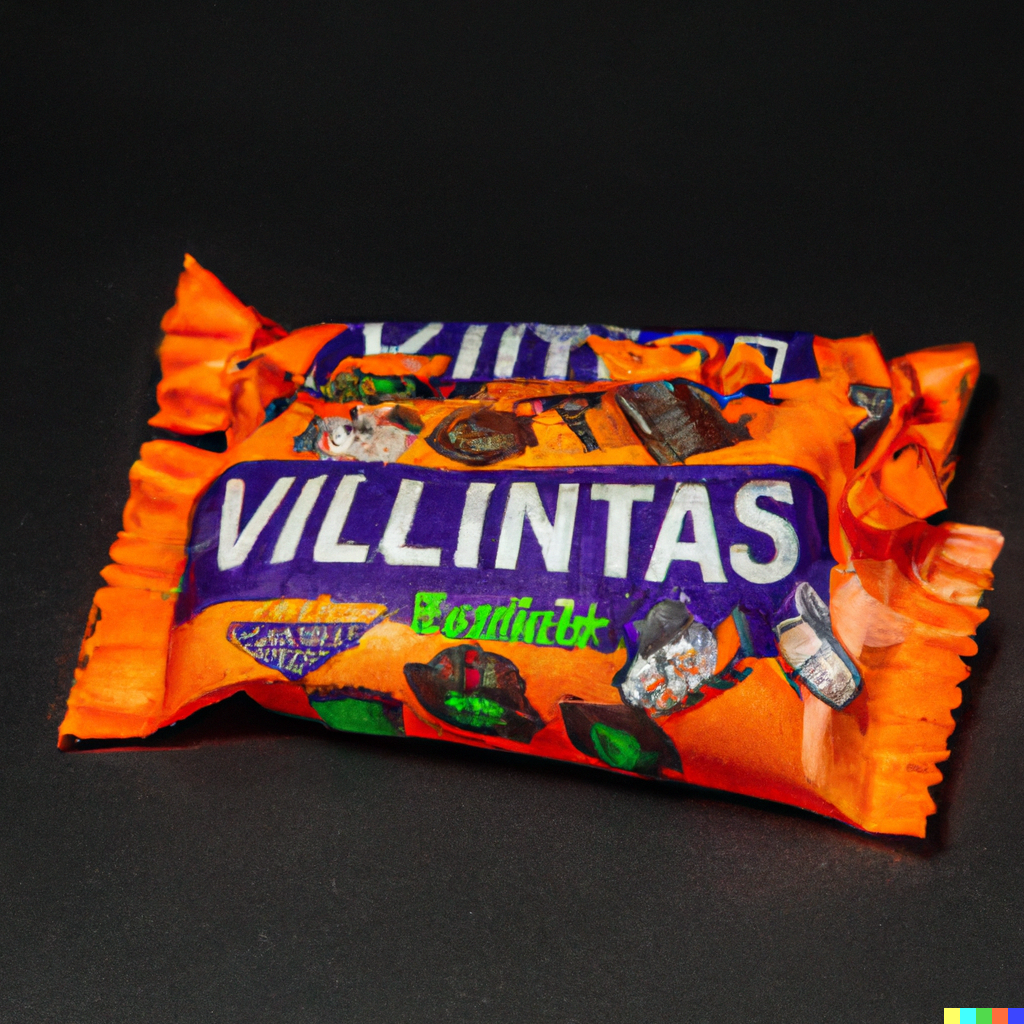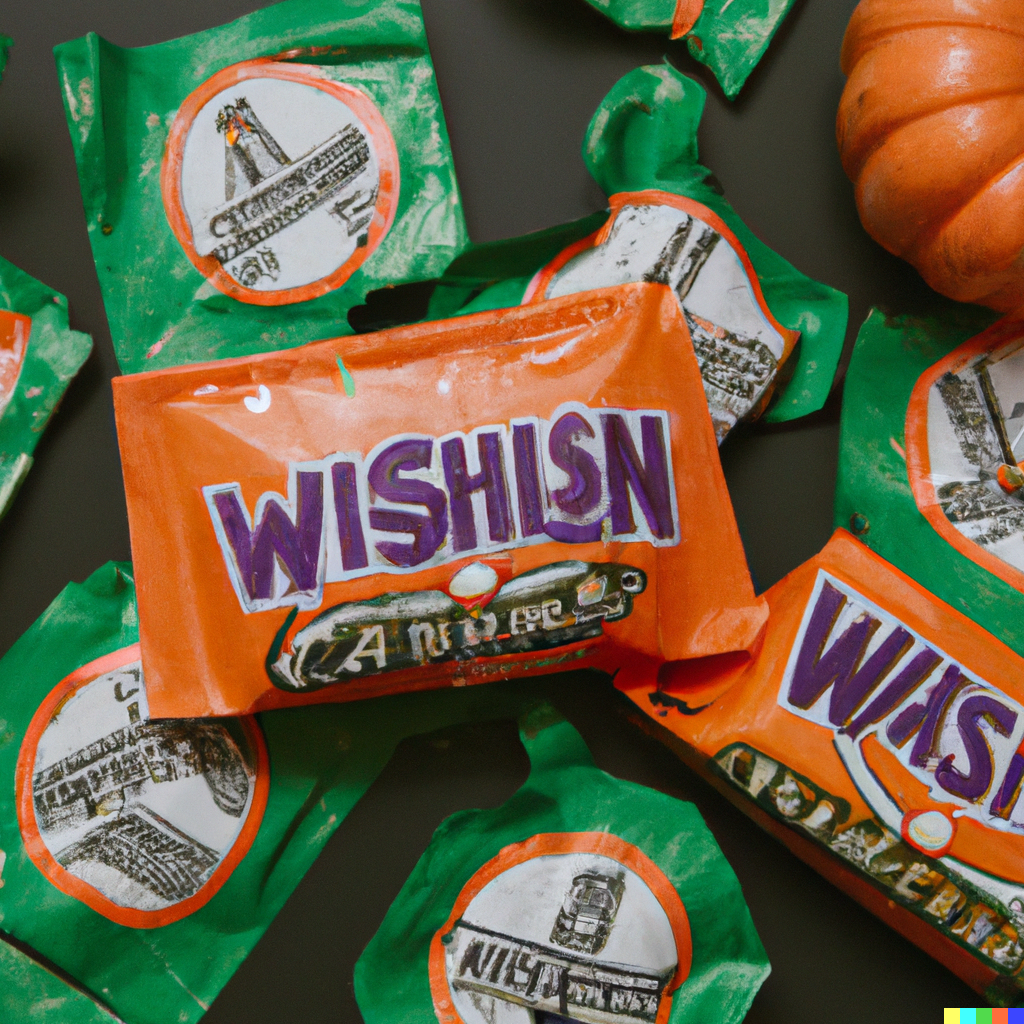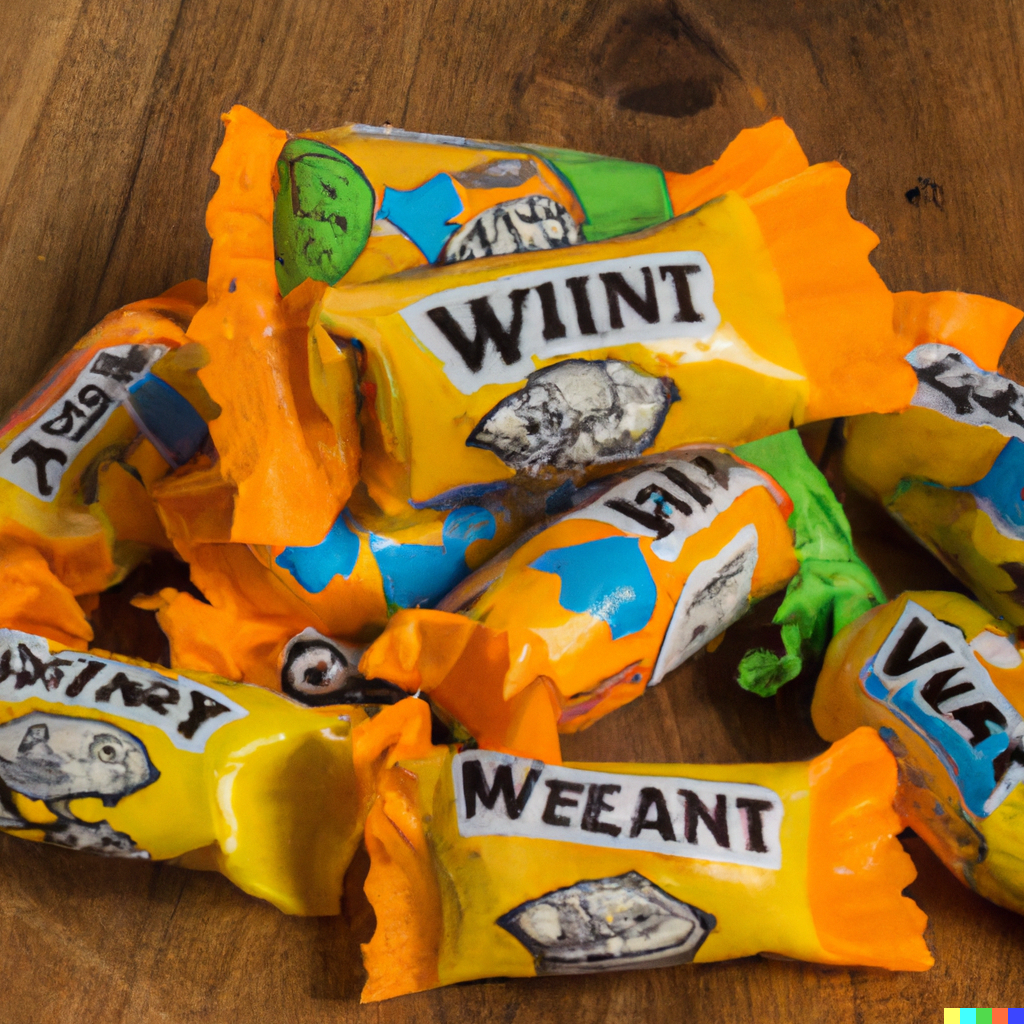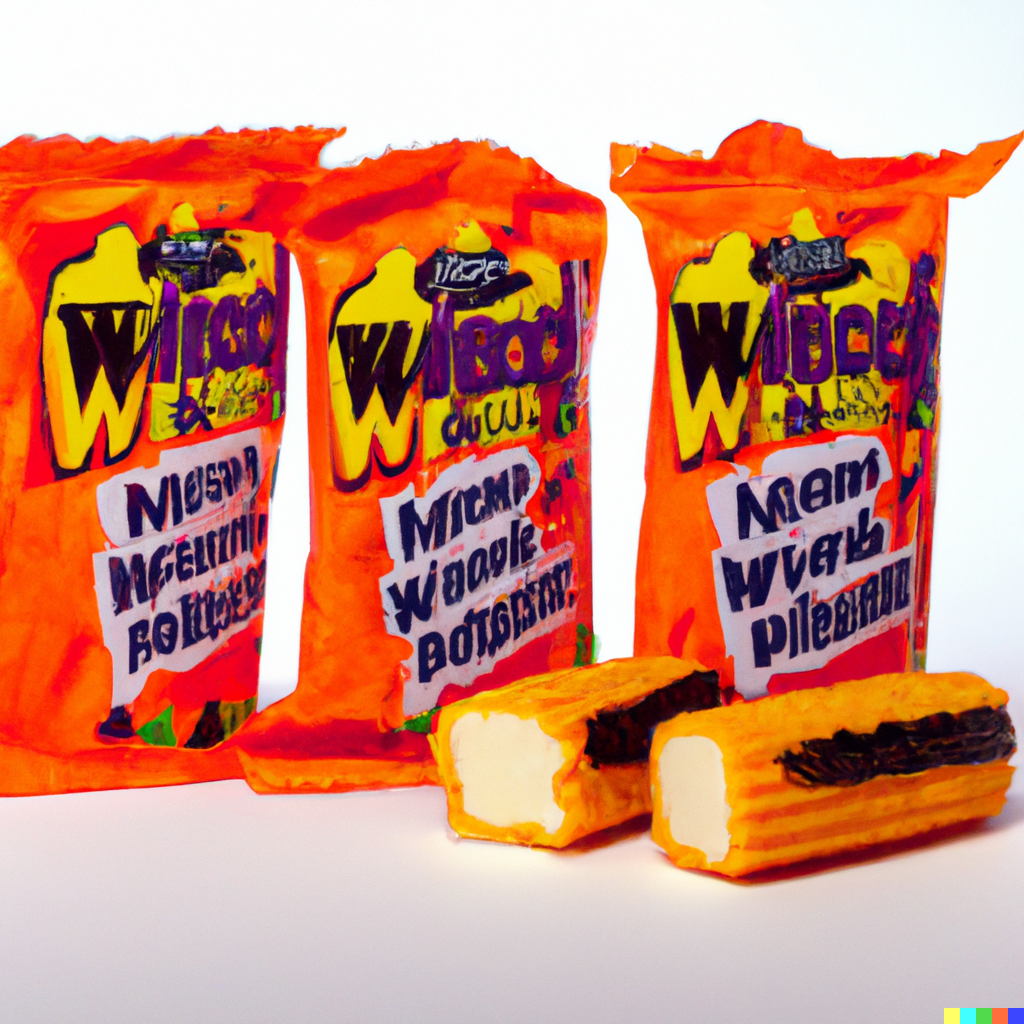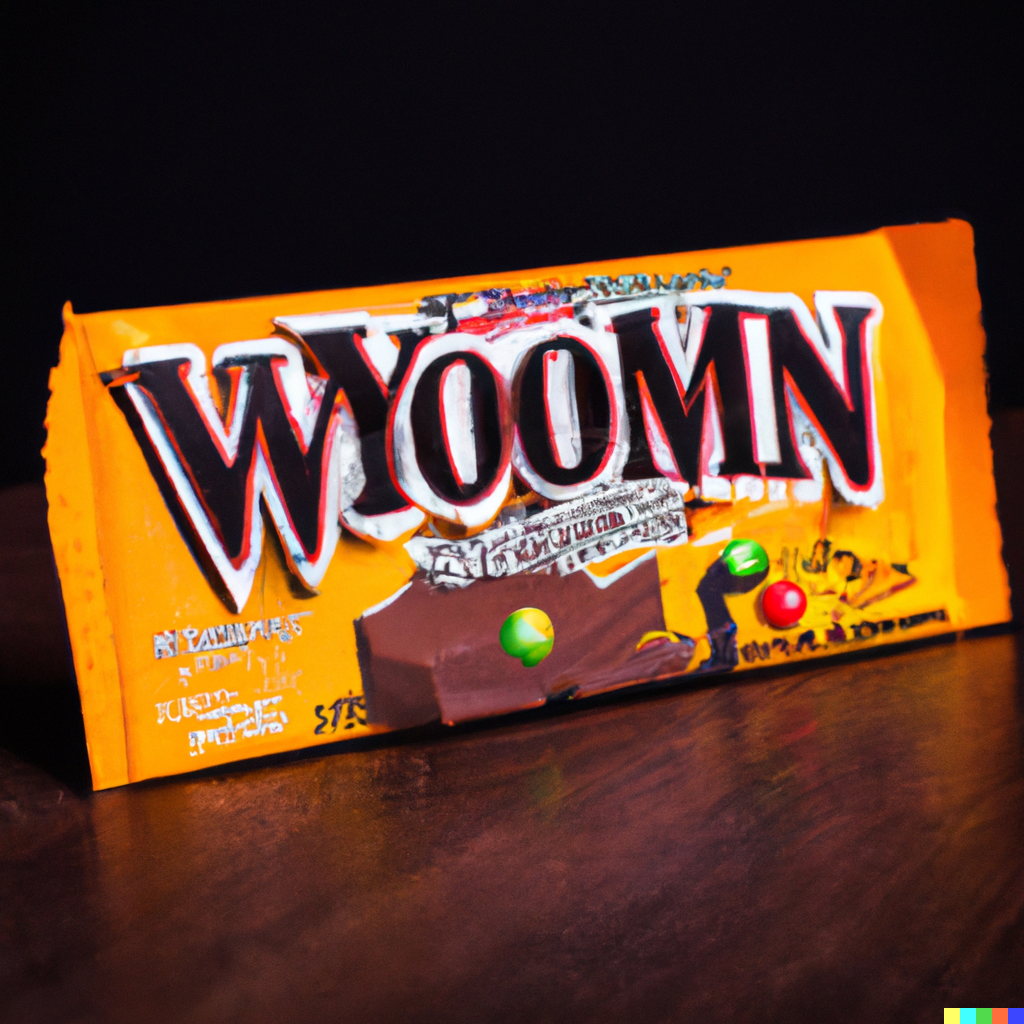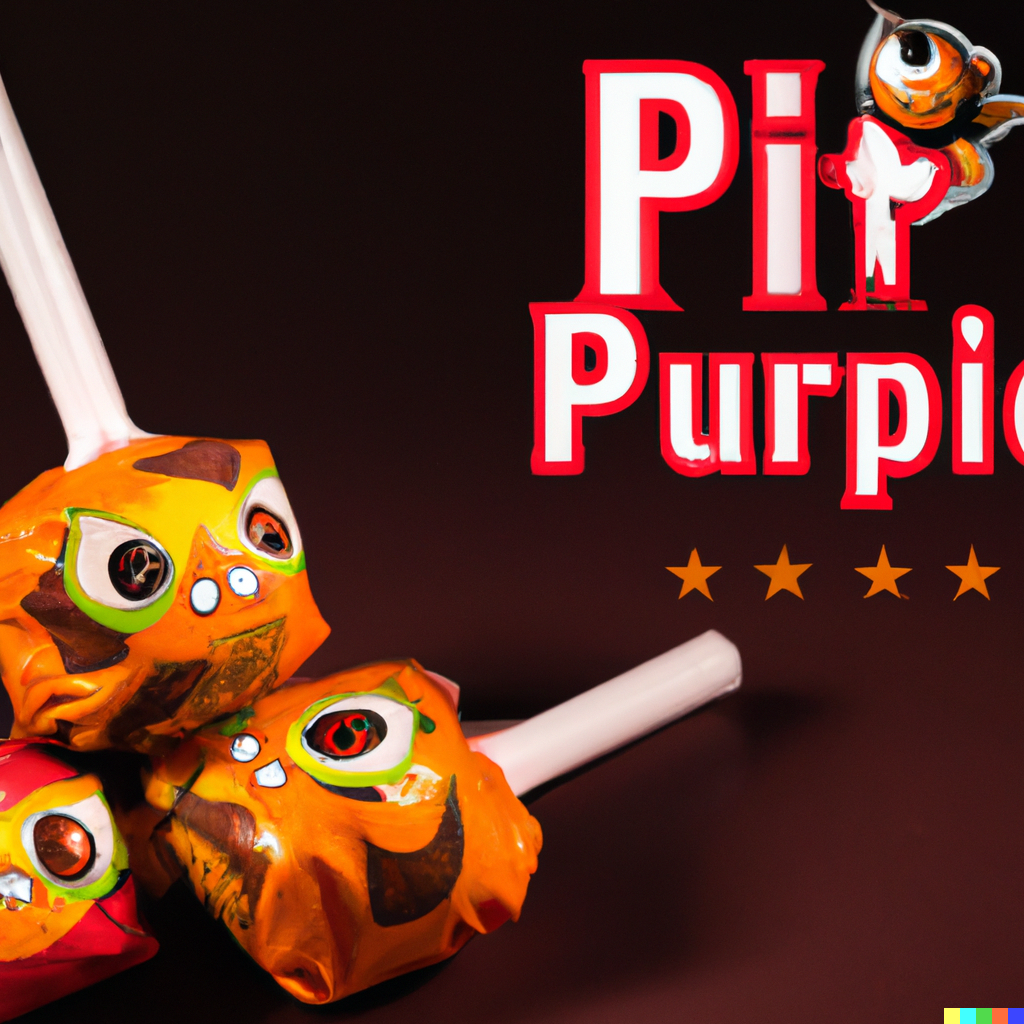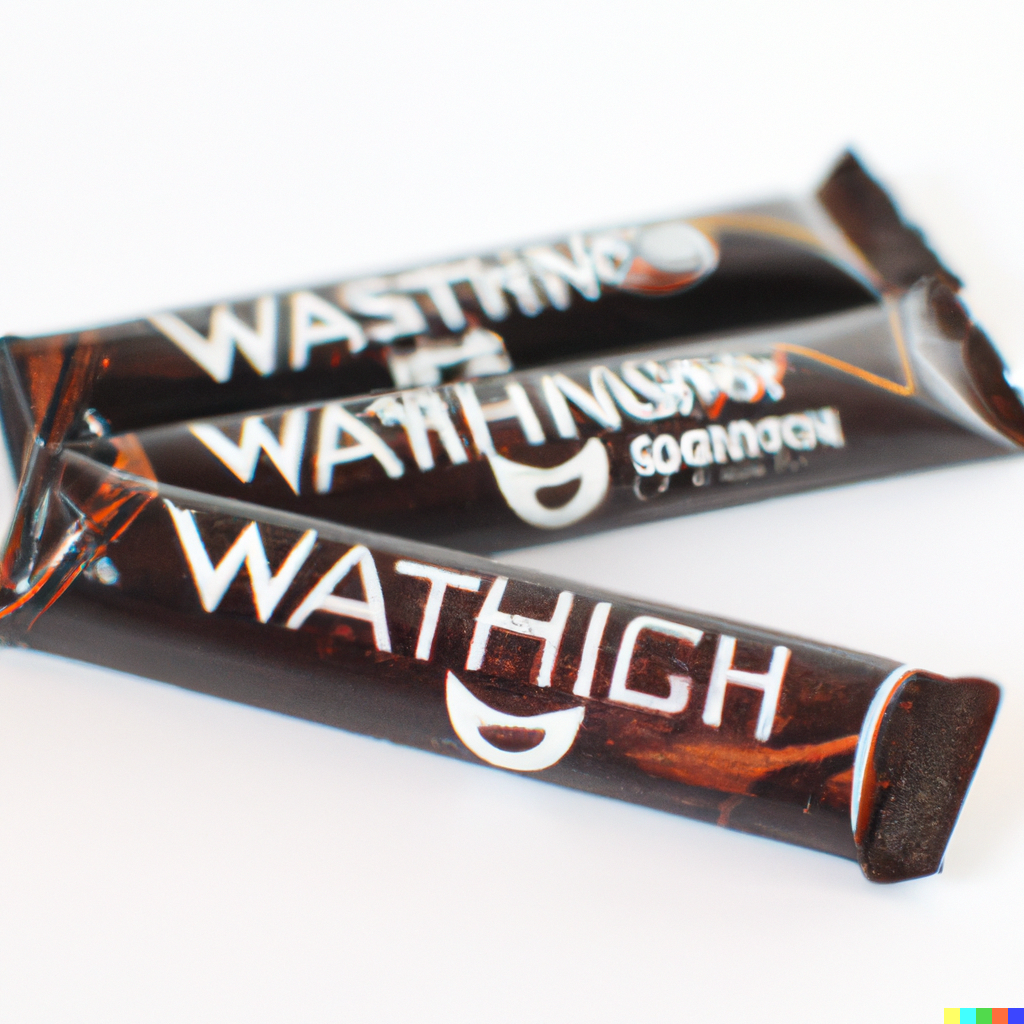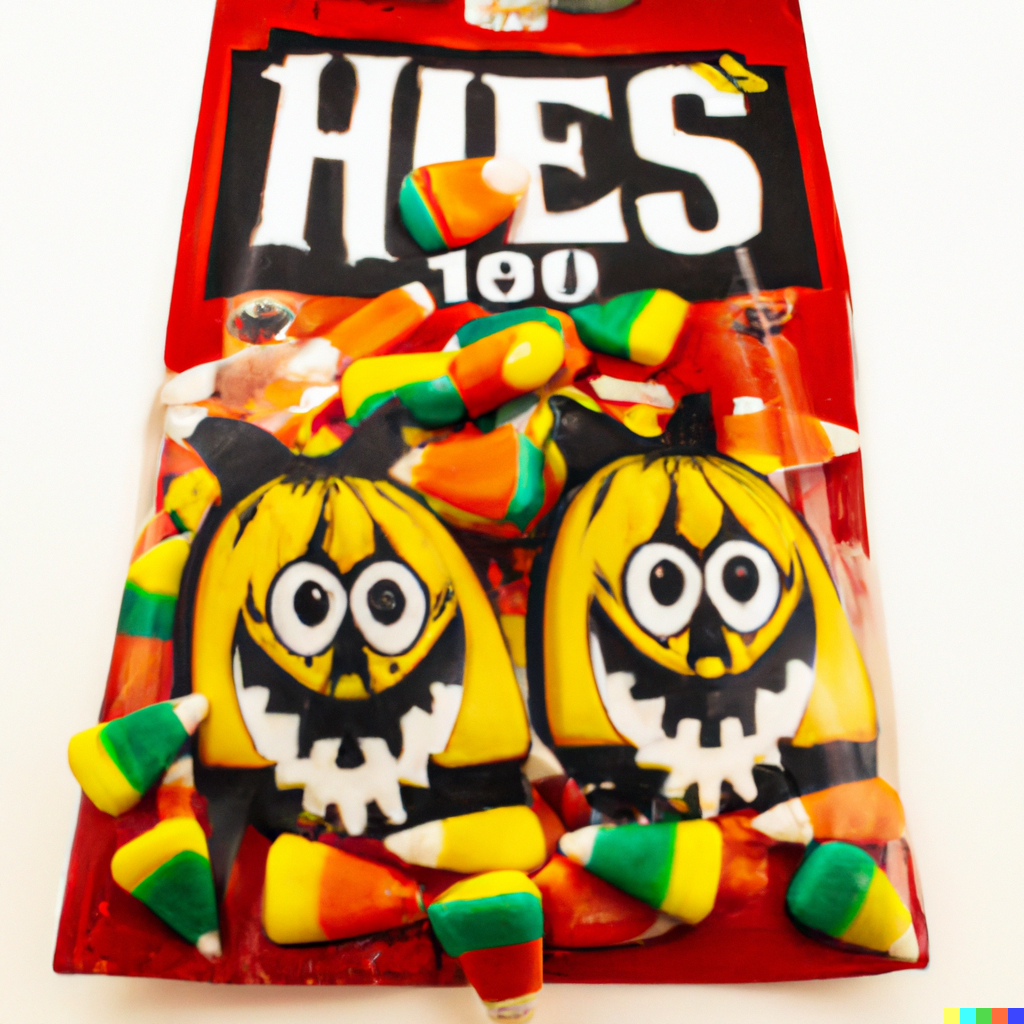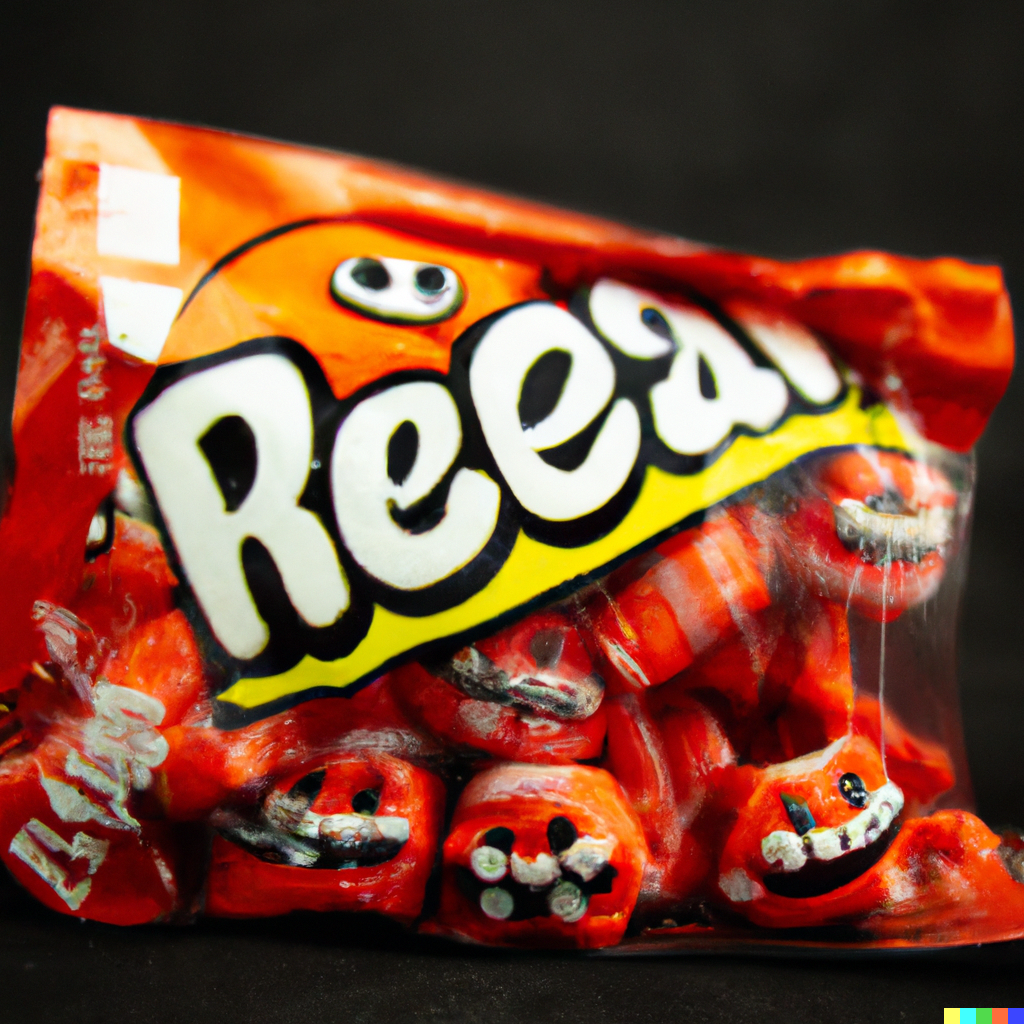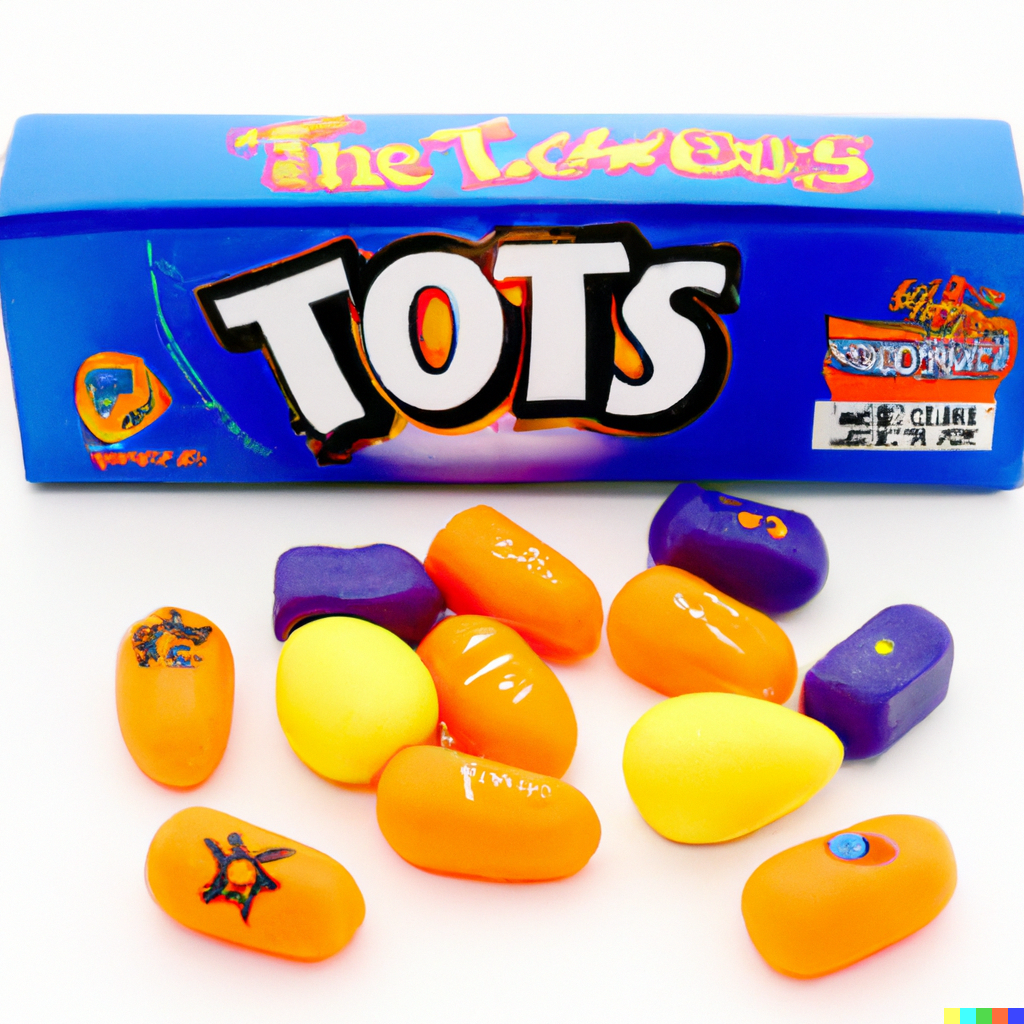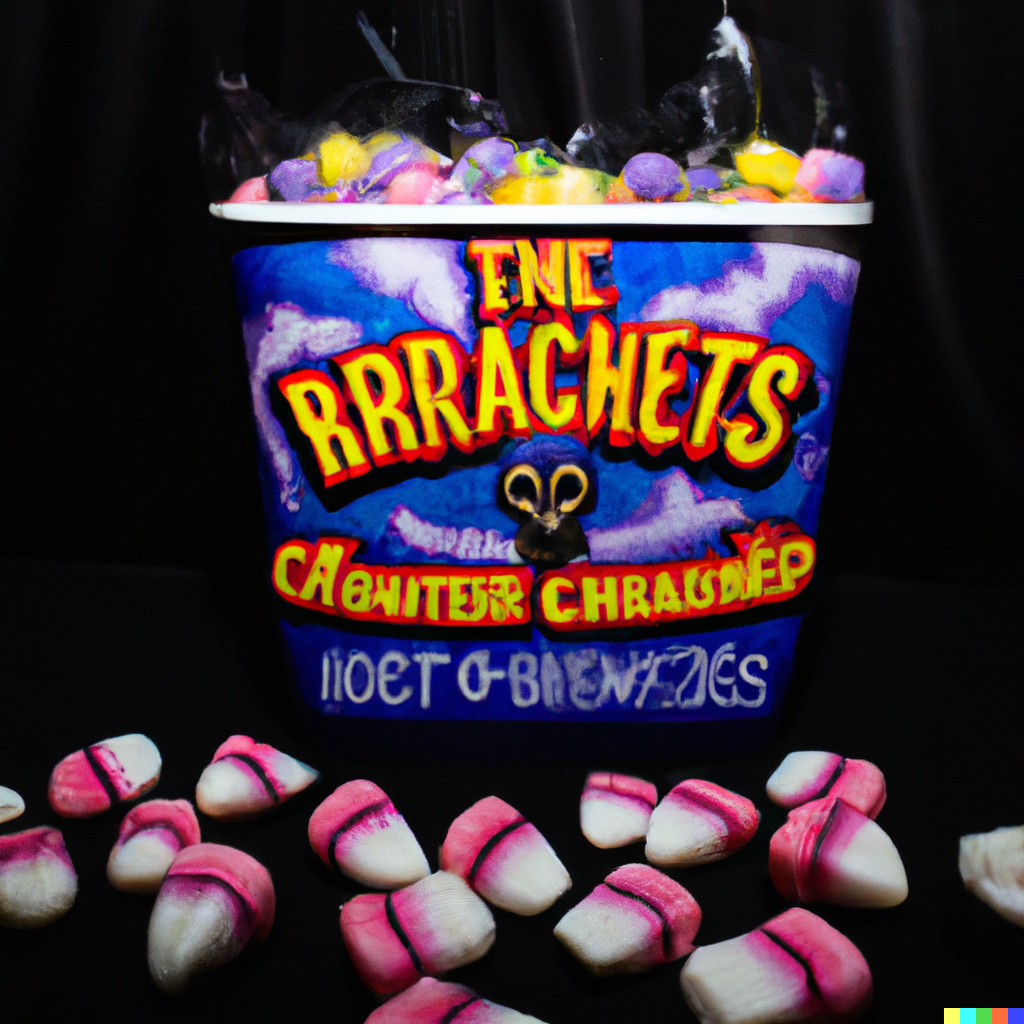 There are some pretty cool candy corn color schemes among these.