Friday January 16, 2015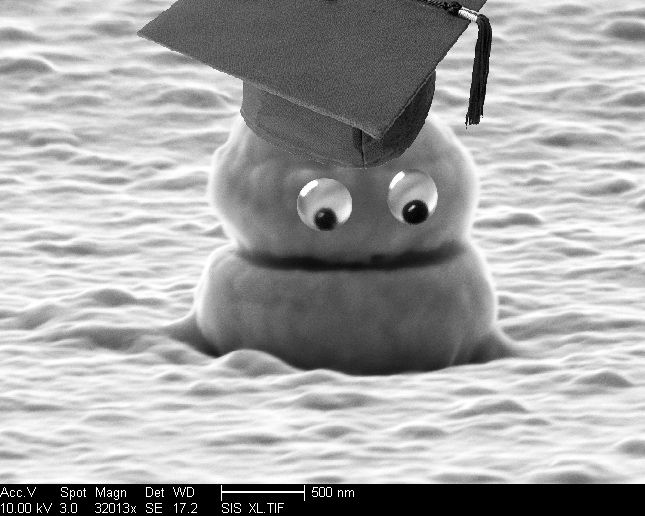 I finished my PhD! (!!!) Thanks so much to all of you for following so far, and giving me a use for the interesting images that wouldn't necessarily make it to publication. I'm glad I'm not the only one amused by strange-looking dust.
Though I've graduated, I'd like to keep this blog going. Got any cool research images you'd like to share? Head on over to the link below and submit yours.
http://lewisandquark.tumblr.com/submit
(The photo above is a nanolaser, fabricated and electron microscope-imaged by Dr. Qing Gu. Accessories added by me, as usual. How small is this? A bacterium could just about wear that hat)