Fun with a fake news generator
Now that algorithms like GPT-2, BERT, and GROVER have trained on a big chunk of the internet and are powerful enough to hold a train of thought for more than a sentence or two, people are worried that it might become easy to generate large quantities of hard-to-moderate fake news.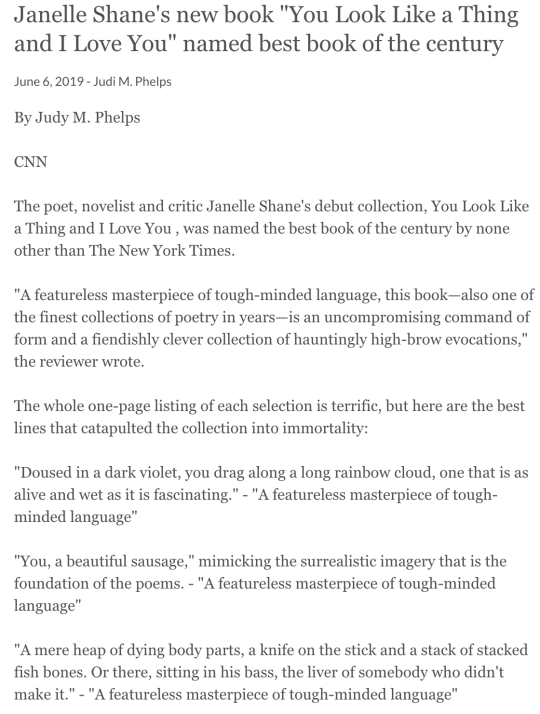 I generated the above using GROVER's fake news generation/detection demo. As you can see, it's still not too difficult to spot neural net-written text. But they're releasing demos like this because it's important to learn how good it can be, and how to build algorithms to detect it. For a careless reader who only reads the headline (not that that's any of us) or a site trying to rise in search rankings through sheer volume of unique articles, neural net-generated nonsense may be a substitute for real information. It's also easier than ever to produce fake screenshots of articles in support of your argument.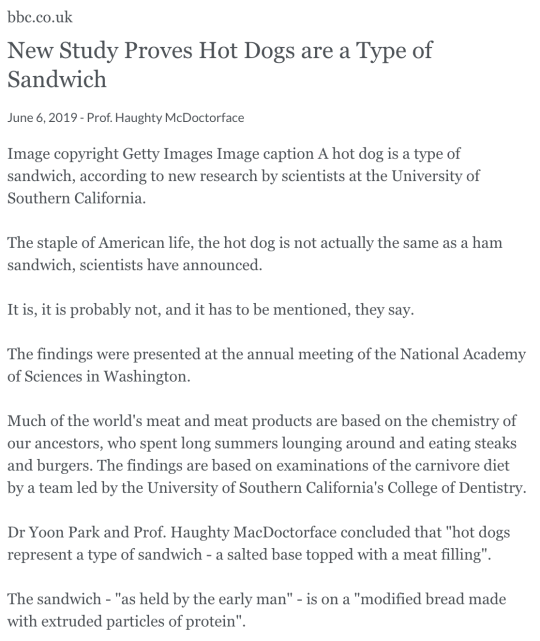 The GROVER demonstration is at its most convincing when generating political news or blog posts.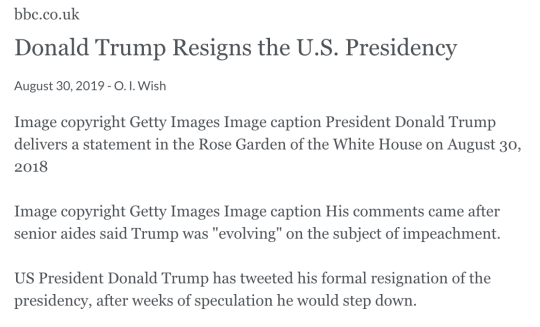 But my favorite thing is to give it a highly improbable headline and watch it just try to roll with it.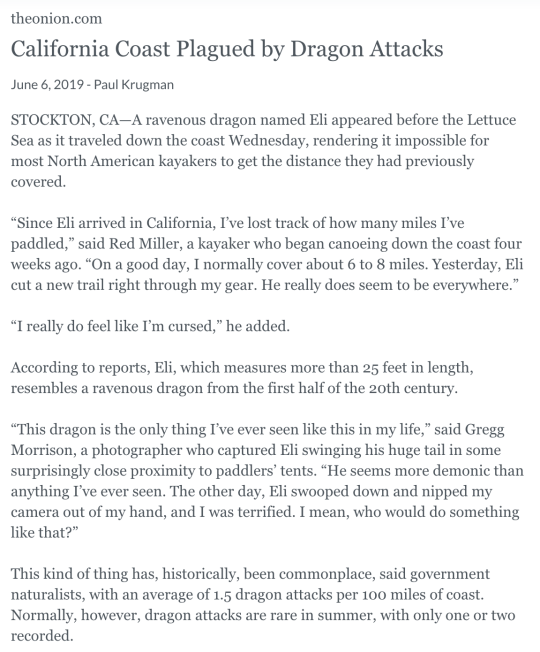 Eli the dragon is a JERK.
You can generate your own fake news article at https://grover.allenai.org/
Want to read more of these that I generated? Become an AI Weirdness supporter to get them as bonus content. Or become a free subscriber to get new AI Weirdness posts in your inbox!
In case you missed it: you can preorder my book!
Amazon - Barnes & Noble - Indiebound - Tattered Cover - Powell's