GANCats
A new paper from NVIDIA recently made waves with its photorealistic human portraits. Called StyleGAN, the algorithm had a new training dataset pulled from Flickr, with a wider range of ages and skin tones than in other portrait datasets. (If your pictures are on Flickr with the right license, your picture might have been used to train StyleGAN). Thanks to that big dataset, a new method of generating images, and a staggering amount of computer power, its human faces are indeed impressive. But, to prove that their method doesn't just work for human faces, they also generated bedrooms, and cars… and cats.
The cats are so much fun.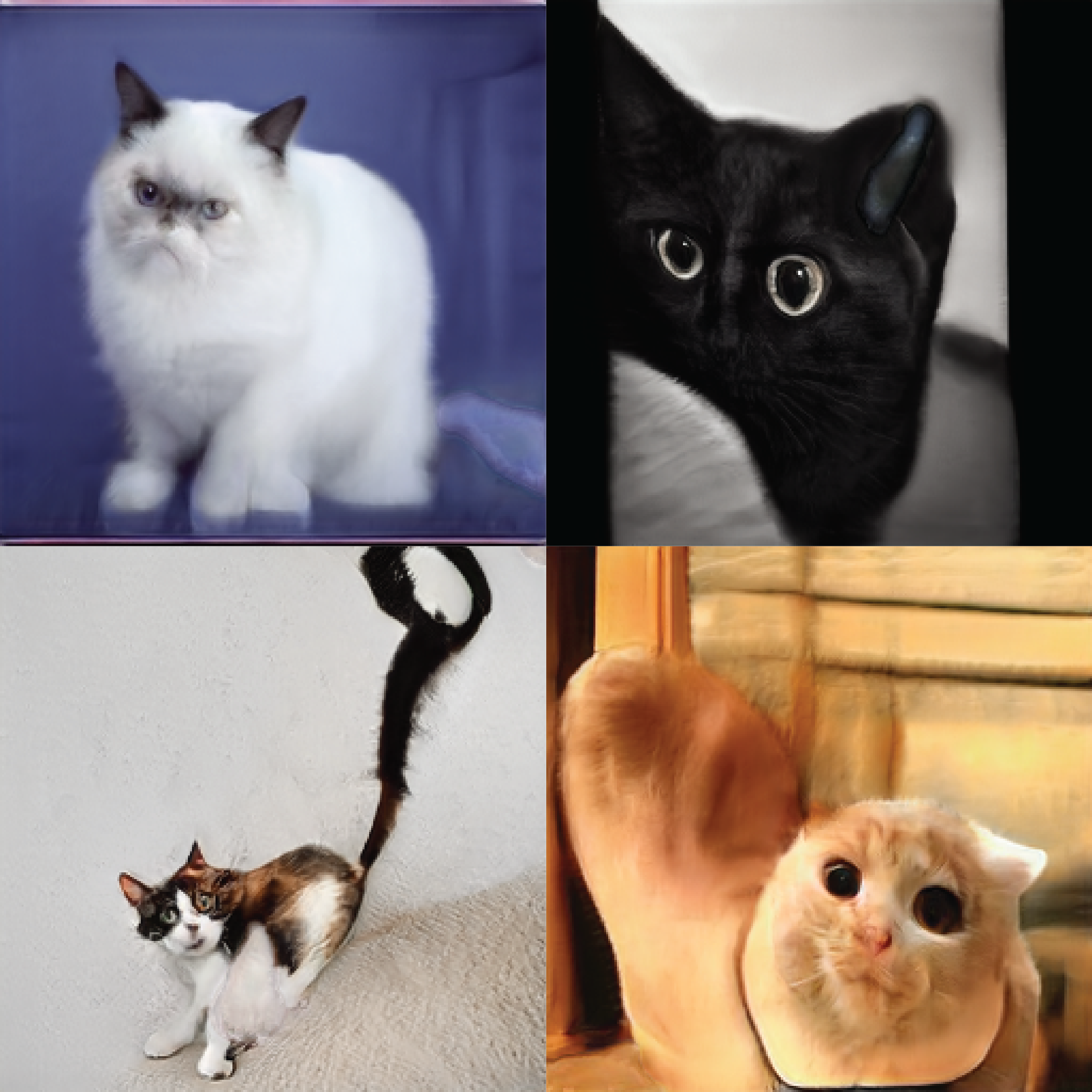 In many ways, generating cats is more of a challenge than generating human faces, since cats can be in so many different poses. It has an easier time generating texture than figuring out where all the legs and tails go.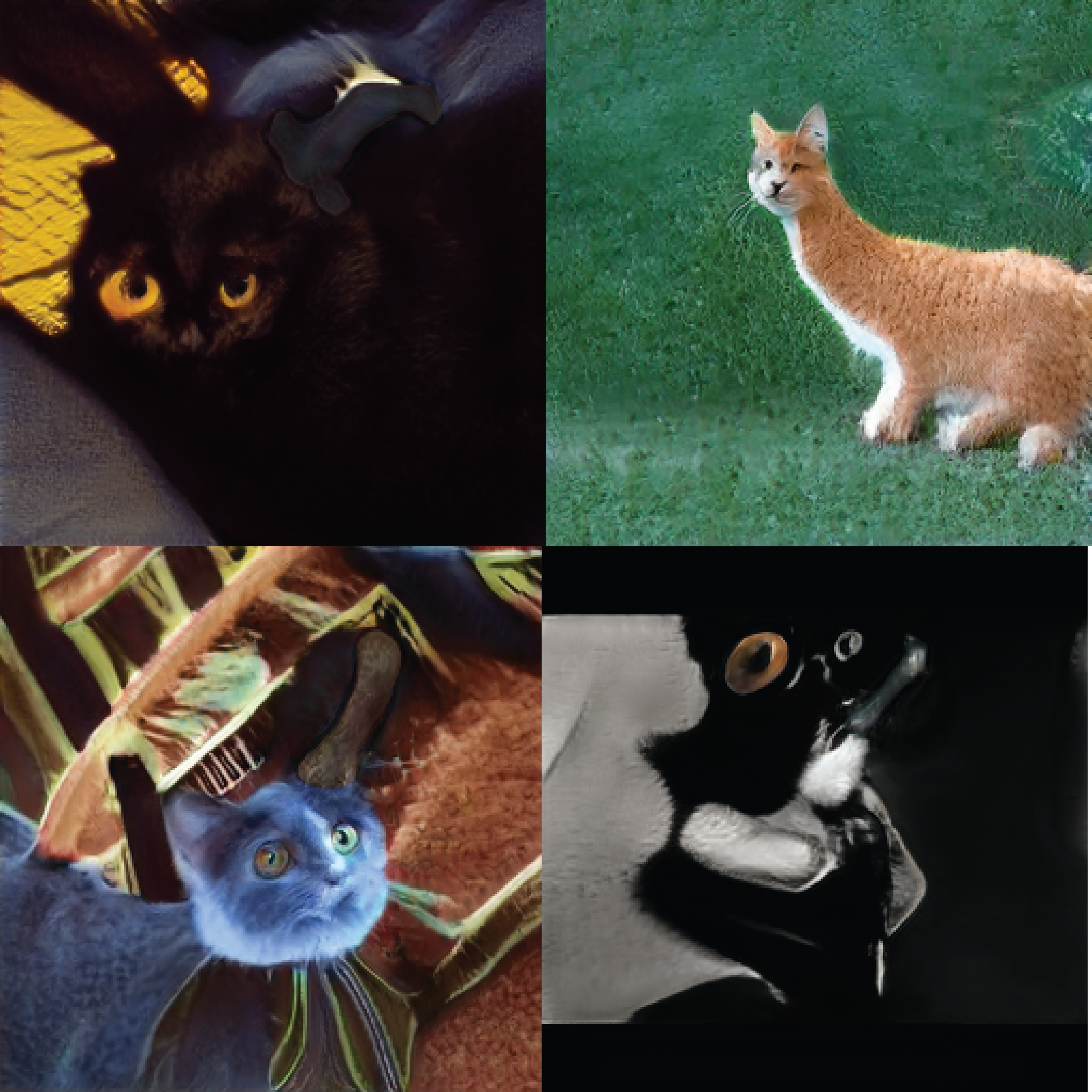 I've noticed that for some reason, whenever it generates kittens, one is normal and the rest are haunted. There must be something difficult about pictures containing multiple subjects.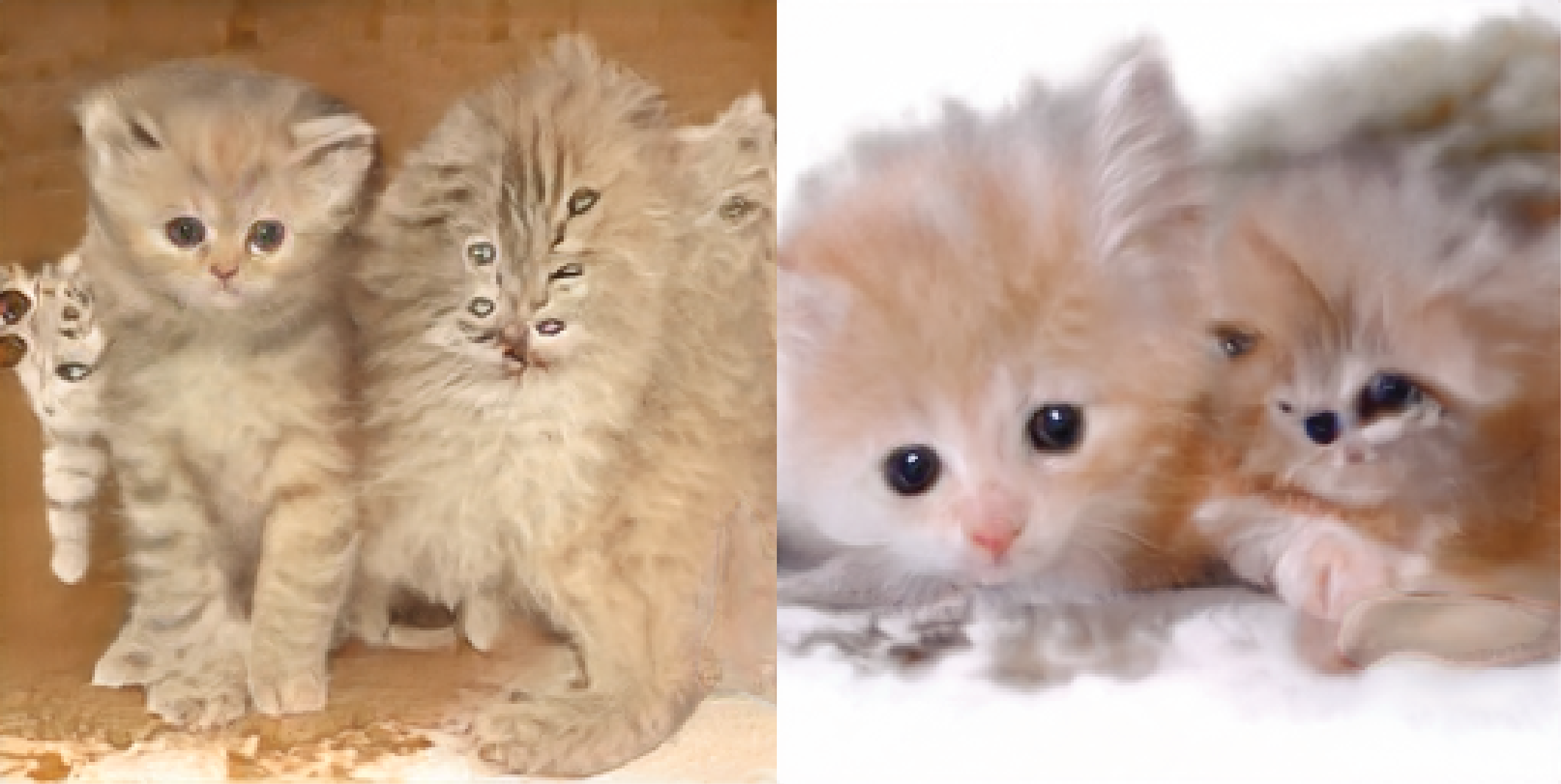 Its humans are even worse, proving that the difference between it and the version that was impressively good at generating human faces was all in the training data.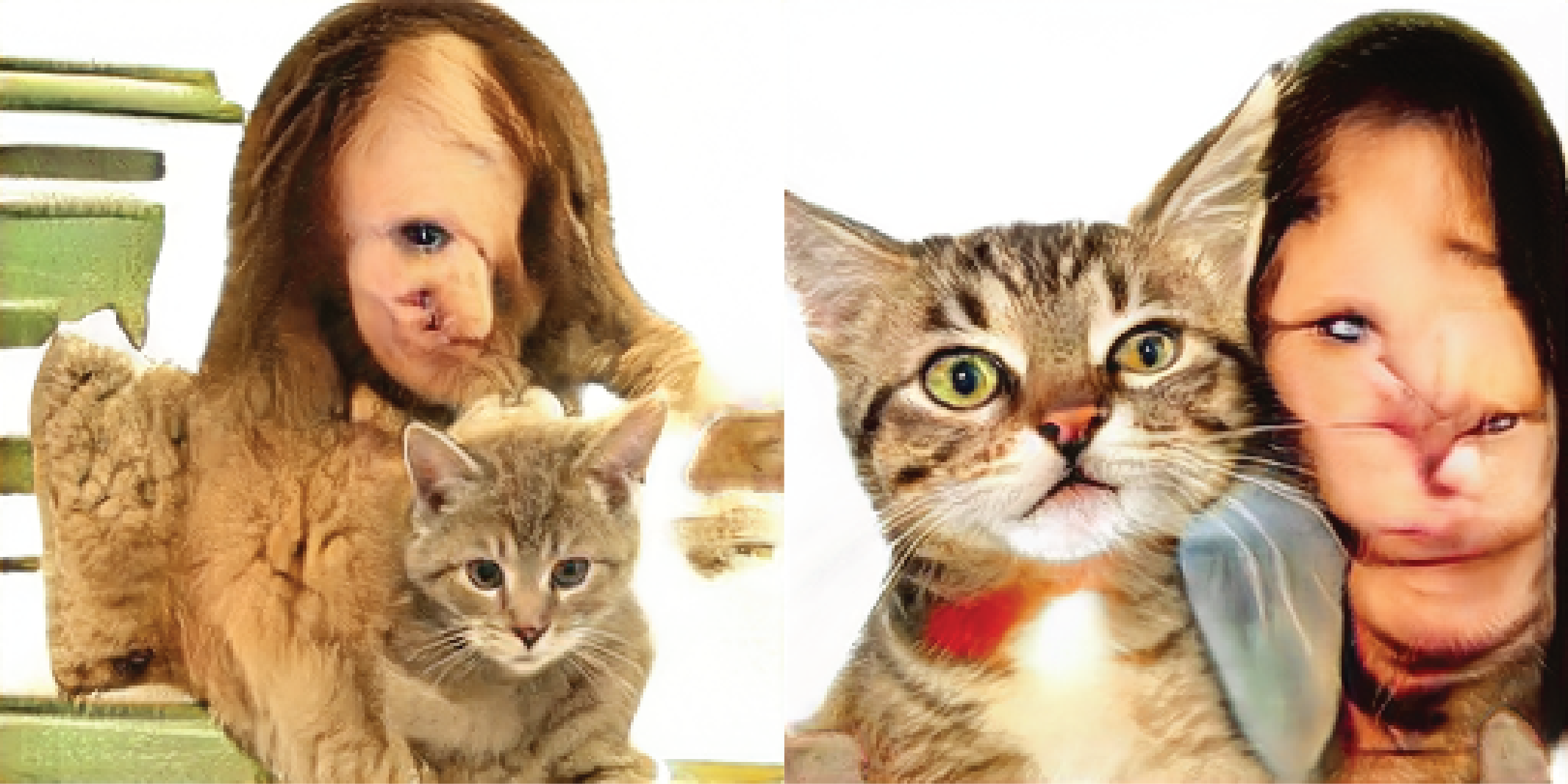 Speaking of training data, StyleGAN's training data was something called LSUN Cat. Evidently, LSUN Cat's images were sourced from the internet, because when it generated some cats, it added meme text to them, assuming that white blocky lettering is just part of what "cat" is.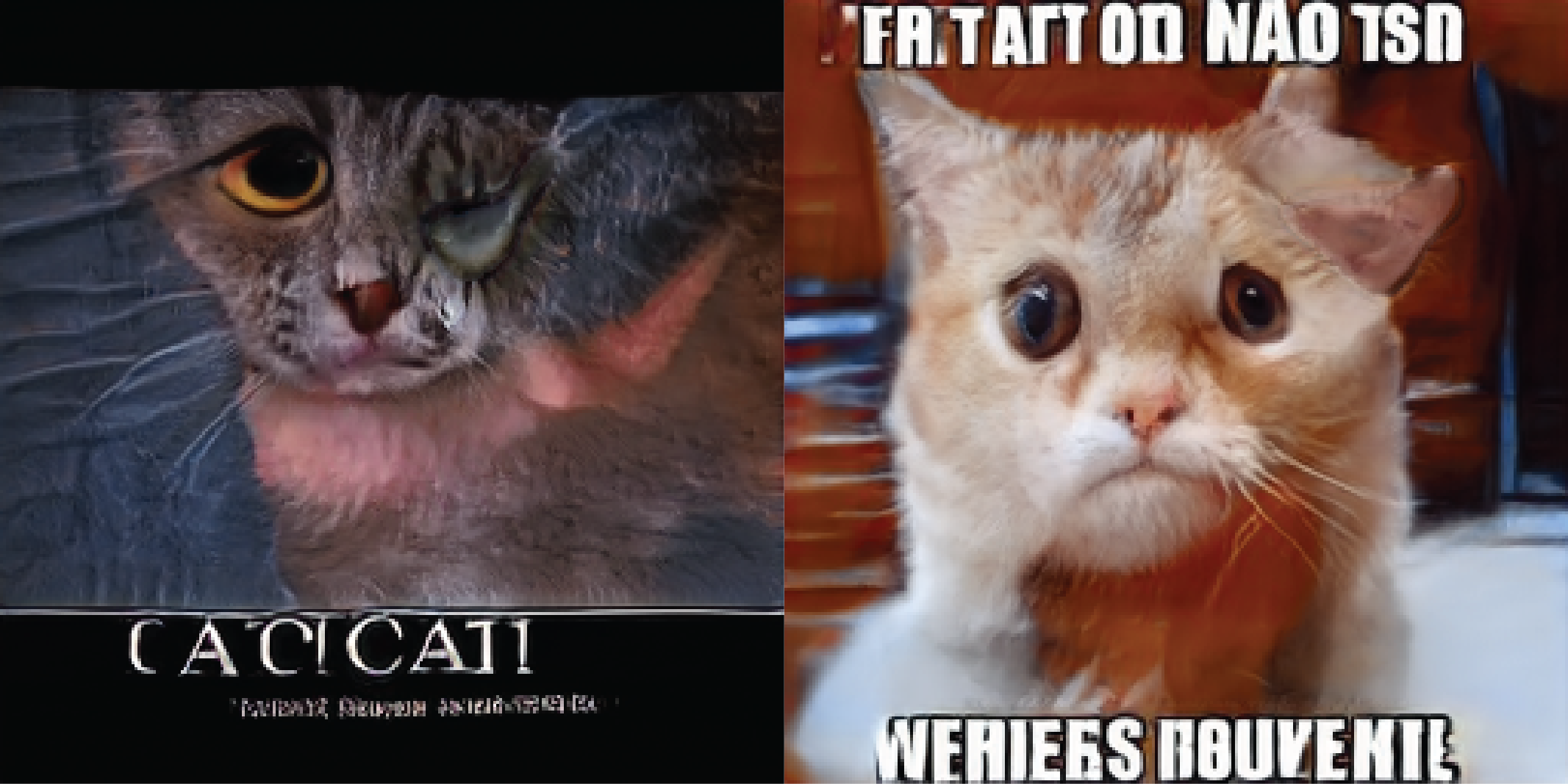 It also attempted to generate cats with the Shutterstock watermark, although actually spelling "Shutterstock" proved tricky for it.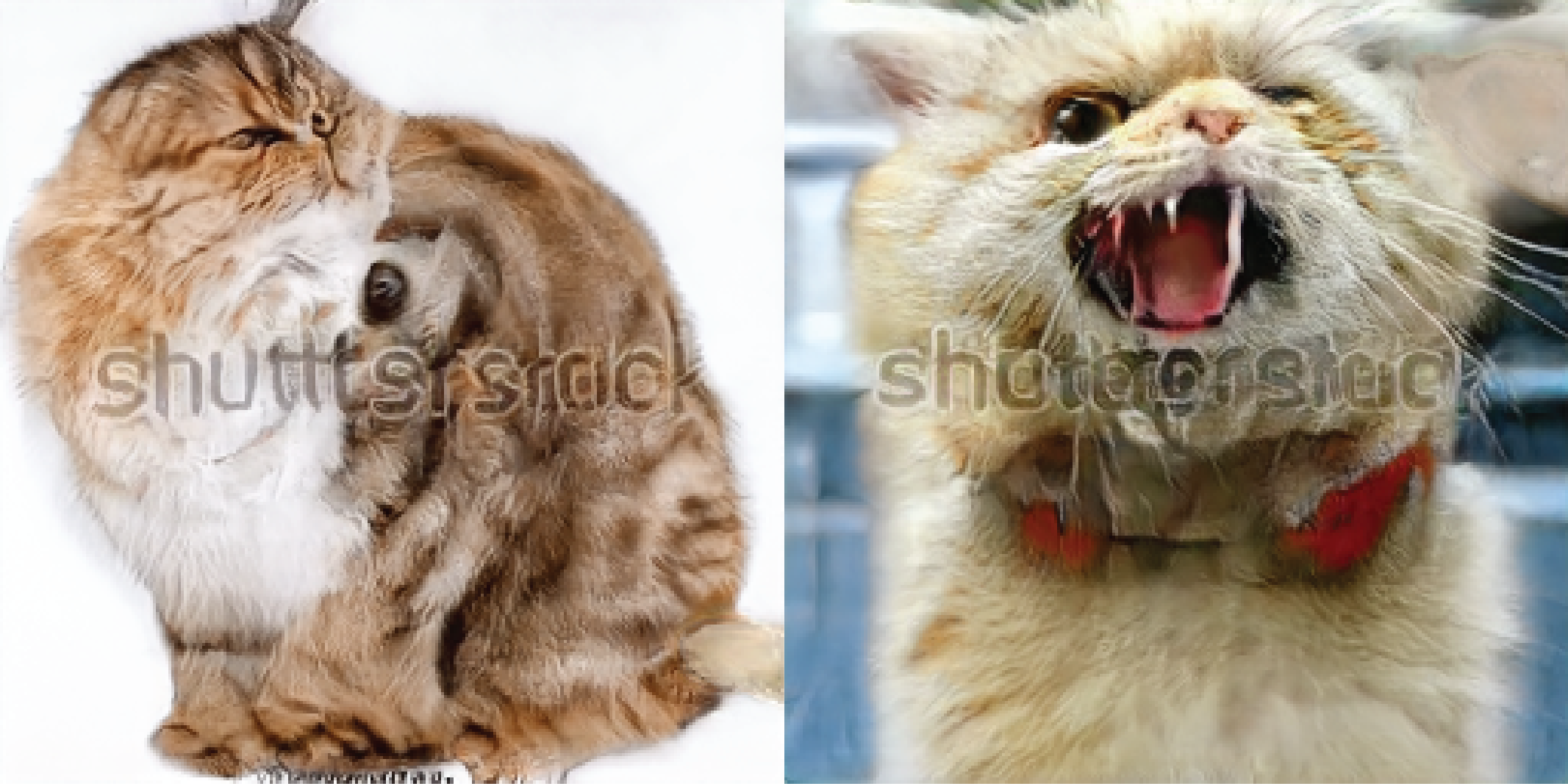 Another delightful thing about its internet-derived dataset: quite a lot of the cats look an awful lot like Grumpy Cat. She's only one cat, but she had a profound impact on what StyleGAN thinks cats look like.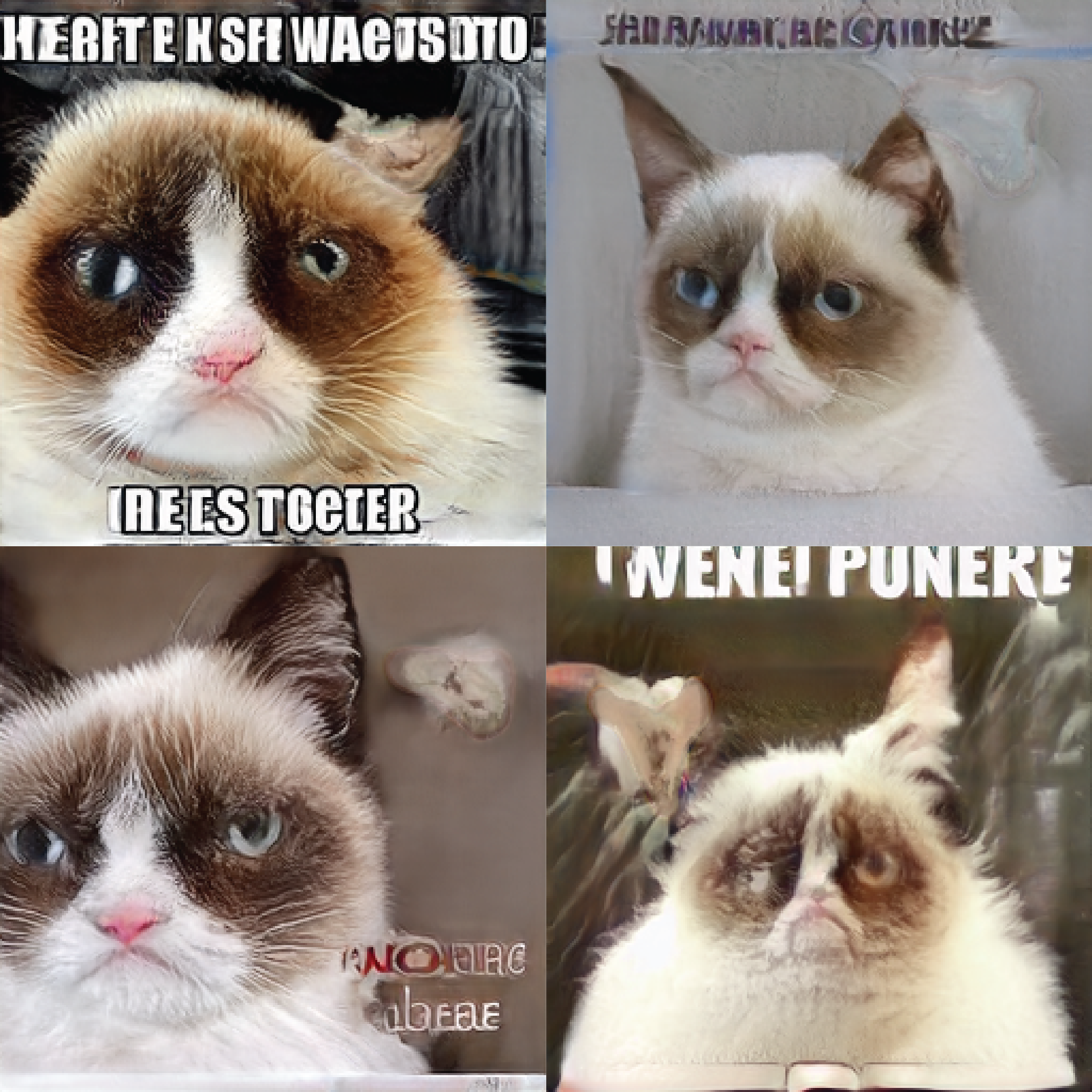 There are far more amazing cats than would fit in this blog post. In this bonus material, I've collected a few more of my favorites, including several with meme text, perfect for your internet communication needs. You can get them as bonus content by becoming an AI Weirdness supporter.
You can look through 100,000 example cats, and generate your own, here.