It's neural net Halloween costume time
People use neural networks for translating languages, recommending movies, delivering ads, and more, but this here is one of my favorite applications: utter surrealism.
Last year I trained a neural network on 4,500 Halloween costumes that you readers helped me collect. This year, I teamed up with the New York Times to train a different neural network on over 7,100 costumes. Jessia Ma illustrated lots of the costumes, even the ones that make NO SENSE and they are all SO GOOD.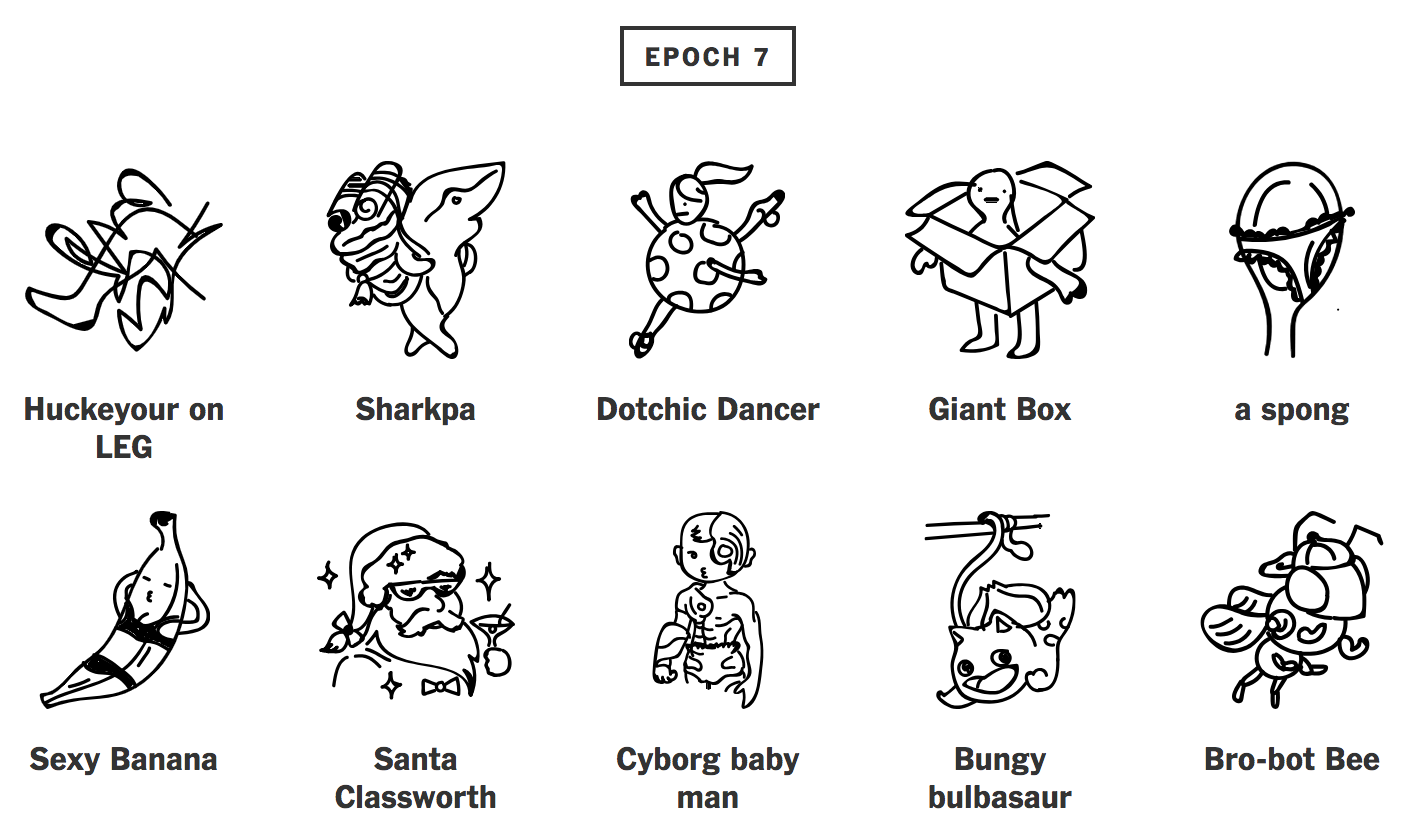 Please please go look at the rest of them. You will be so glad you did.
And yes, there will be ill-advised sexy costumes.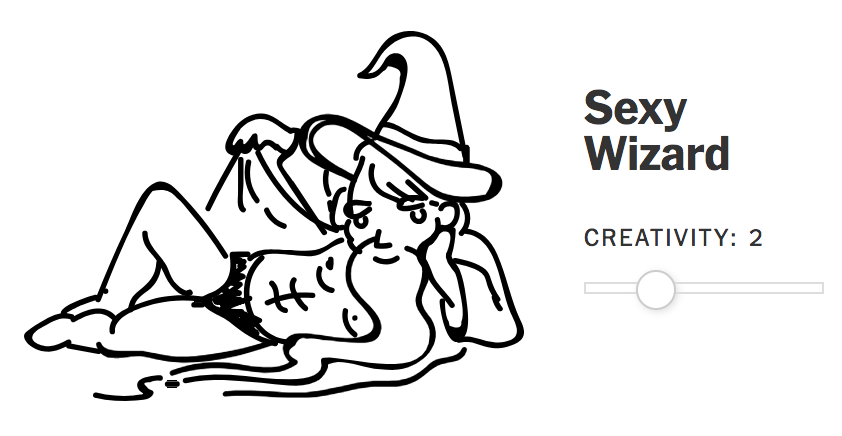 Thank you, everyone who contributed a costume! You can still contribute to the dataset (maybe I'll revisit it next year) by filling out this form.
Want even more Halloween costumes? Costumes like Dr. Poop and Ms. Frizzle's Robot? The answer is yes. Become an AI Weirdness supporter to get them.