Just when you thought neural networks couldn't get creepier
There's a neural network framework called pix2pix that can be trained to learn how to transform one type of image into another. It's been used for example to convert satellite images into line drawings and vice versa (think Google maps satellite view vs the one that show boxes where all the buildings are).
By training pix2pix on a big collection of cat photos, plus versions of those photos that had been run through an edge-detection filter, Christopher Hesse trained the neural network to convert line drawings into cats, handbags, buildings, and more. There's a Pikachu version at mljs5.org. The results can often be creepy.
In retrospect, it should have been clear that doing the same thing with human faces would be a very bad idea. And yet someone made this happen: fotogenerator.npocloud.nl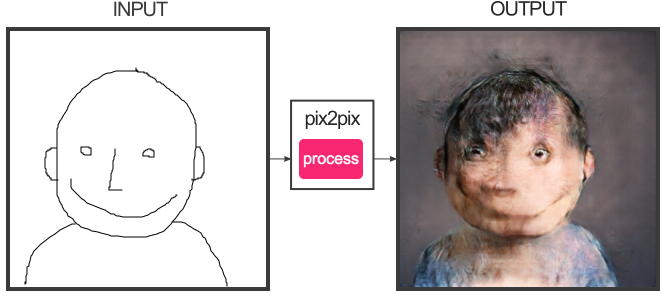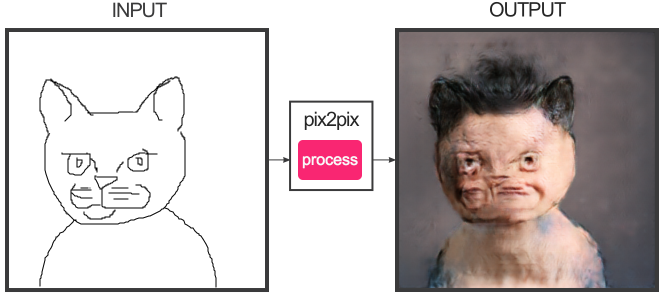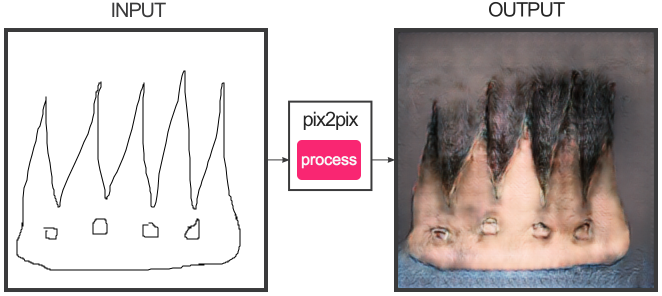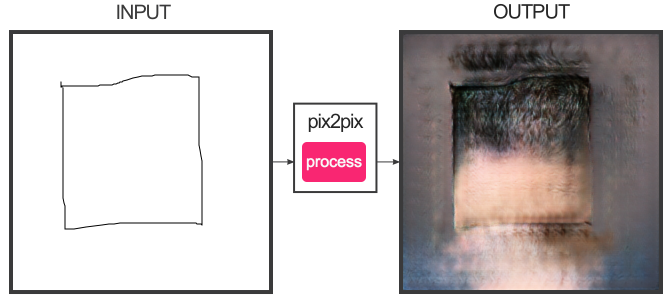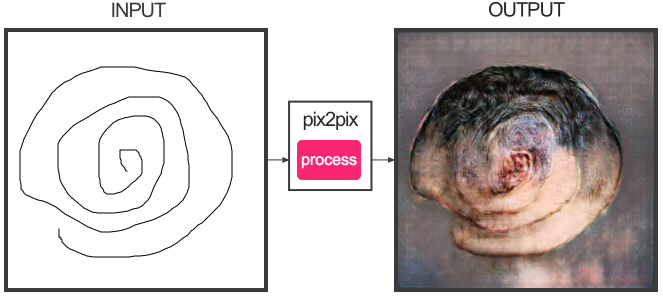 The people who made pix2humanabomination eventually took their model down, which they claim is because it was so popular it overloaded their servers, but "way too creepy" is definitely another option I would go with. But there are plenty of videos and screenshots available, and it's even possible to train your own. (maybe even with a larger variety of skin tones.) One day, pix2″human" could live again.