Your new XFL football teams
The XFL is a strange thing - an alternative American football league led by the CEO of World Wrestling Entertainment where the regular football rules are altered for maximum entertainment value. On Wednesday, the XFL revealed the names and logos of the 20 teams that the league had created for the 2020 season. The league could in theory have gotten creative if they'd wanted to. Instead, the names would have passed completely unremarked among real NFL teams: Renegades, Roughnecks, Defenders, Guardians, Wildcats, Dragons, Vipers, and BattleHawks.
This is clearly a missed opportunity. David Griner, Adweek's creativity director, had a question for me: What if they had used a neural network to name the teams instead? Text-generating neural networks try to predict what comes next in a sequence of letters, but they're relying on probability rather than understanding, so their predictions can be a bit …off. I've used them to generate snacks called "Grey Sea Dipping Slugs", paint colors called "Stanky Bean", and high school robotics teams called "Ham and Panthers" or simply "THREAT". Sometimes the neural networks only know what's in a very limited dataset I've trained them on, and sometimes I use pre-trained neural networks like GPT-2 and Grover that have learned from millions of websites. Coincidently, on the same day that the XFL teams were announced, OpenAI released a version of the neural network GPT-2 that's twice as big as the version I've used in the past.
I decided to give GPT-2 the list of the eight XFL teams and see if the neural network could figure out that this was a list of things that could be sports teams, and then add more sports teams to the list. I present to you: a few of the neural network's suggestions. They do have more personality, I'll give them that.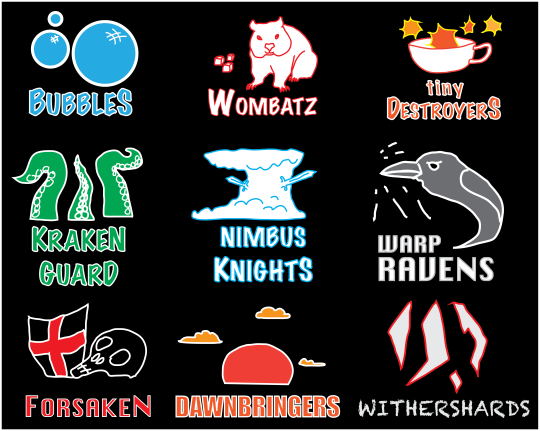 I, for one, am looking forward to that first game between the Withershards and the Bubbles.
You can try generating your own GPT-2 text using talktotransformer.com
I generated even more teams, ranging from "not intimidating at all" to "frankly unsettling". Become an AI Weirdness supporter to get them as bonus content! Or become a free subscriber to get new AI Weirdness posts in your inbox.
My book You Look Like a Thing and I Love You is now available for preorder! It comes out November 5.
Amazon - Barnes & Noble - Indiebound - Tattered Cover - Powell's