(Untitled)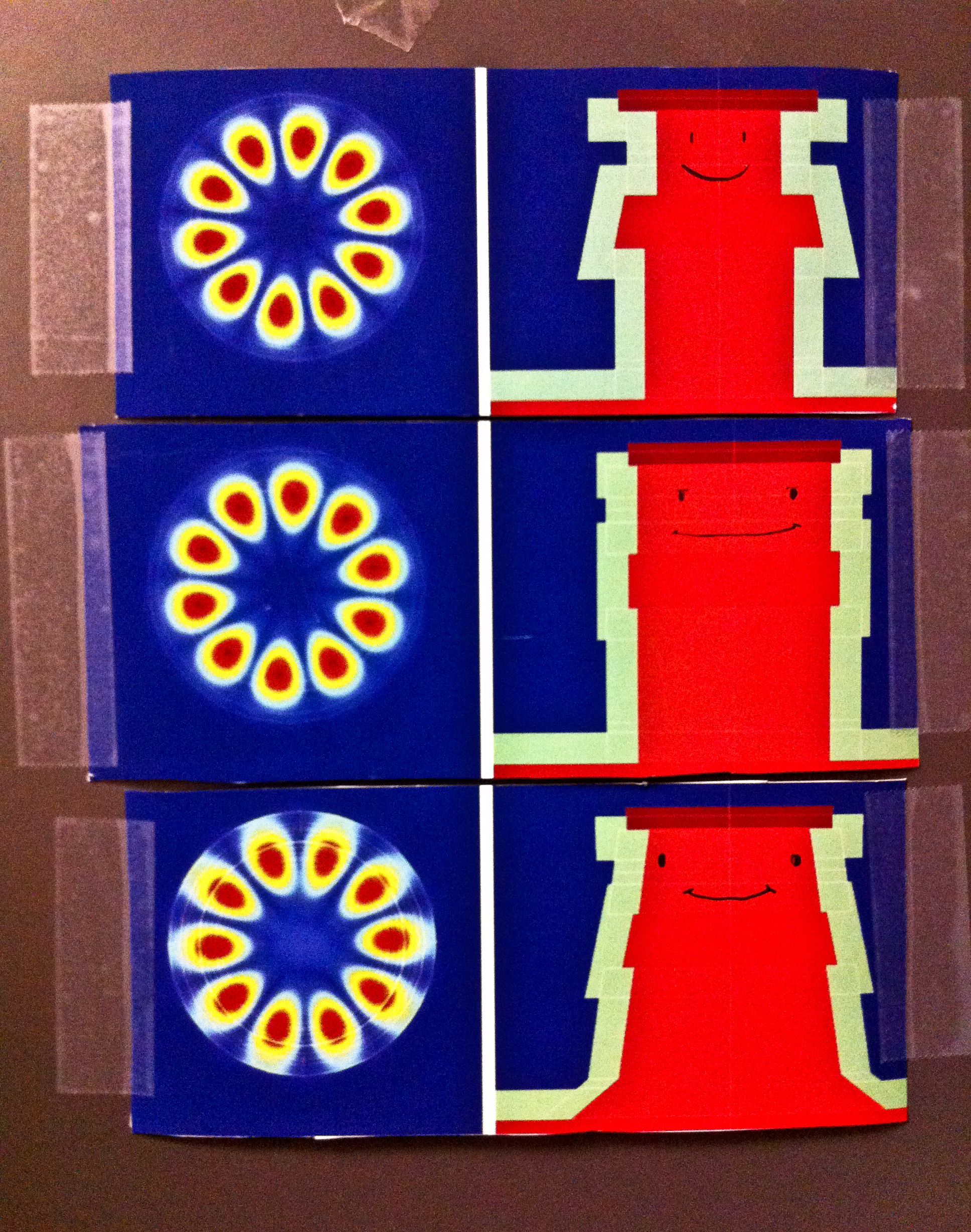 Smiley face lasers!  Now decorating our office door.
Left half: Top view showing the light distribution in the lasers - these are whispering gallery modes, where the light bounces around the laser's perimeter.
Right half: Diagram of the lasers (red), their glassy coatings (greenish), and their metal surroundings (blue).  Light emits from the laser base, as if they were little rockets.
Actual lasers do not include smiley faces.