Can I generate a gothic wardrobe?
Like other ambiguous image-generation prompts, asking for "a gothic wardrobe" had the AI hedging its bets.
In CLIP+VQGAN's internet training, those words might go with pictures of clothes in styles leaning toward black fabric, pleats, chains, and lace. Or they could mean tall cabinets with pointed arches. So we get both: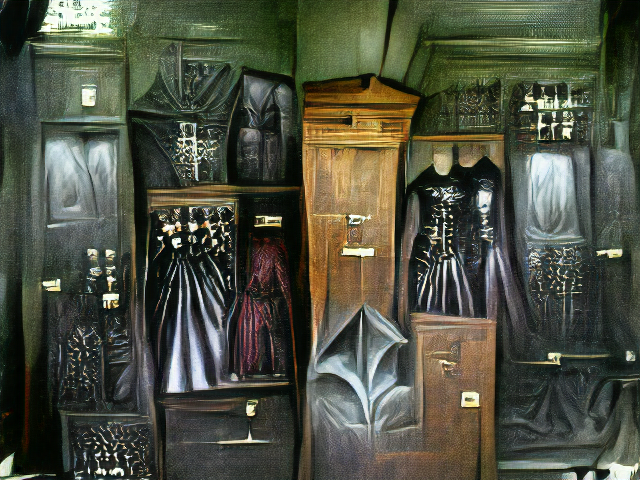 Adding more detail to the prompt reduces ambiguity. Here's "a gothic wardrobe made of oak".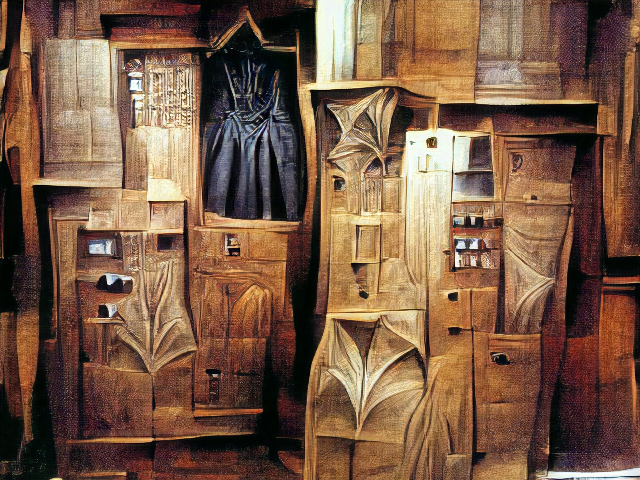 But although there's far more wood than garments now, the wood has a strange pleated, garmentlike look to it.
I tried to use the same prompt, but with a negative weight to "pleats" so the AI was rewarded for producing images that both looked like "a gothic wardrobe made of oak" and didn't look like "pleats".
It didn't go so well.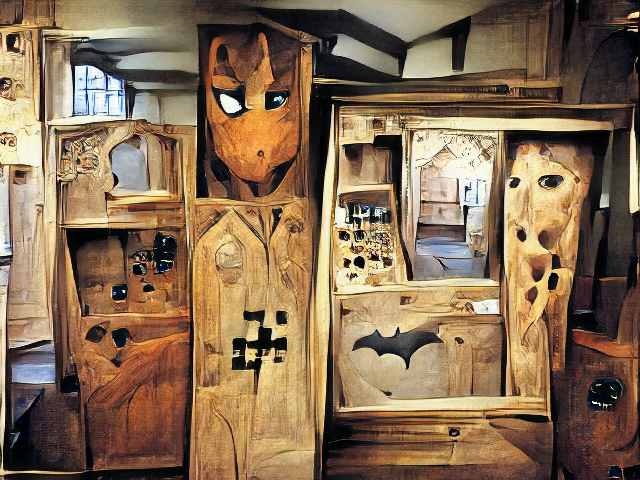 Is that... a minecraft creeper? Batman? A Deadpool Groot?
Adding a penalty to "collar" instead was only a marginal improvement if you're okay with puckered orifices and/or spiders.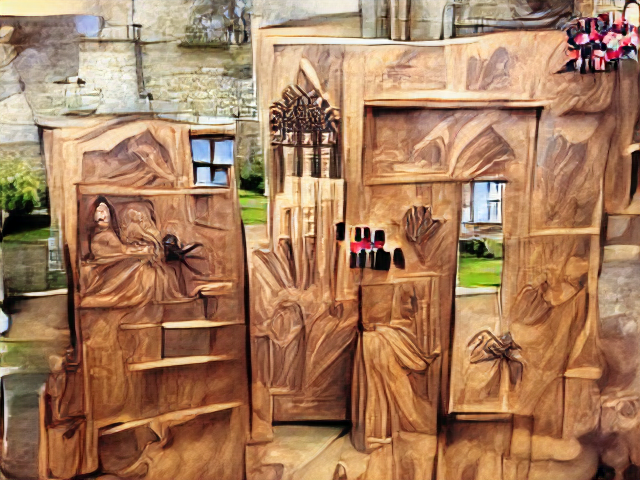 I decided to start over with a different prompt. "A wardrobe in the style of gothic architecture" is back to producing a mix of clothes and furniture, but with more emphasis on the pointed arches I was after.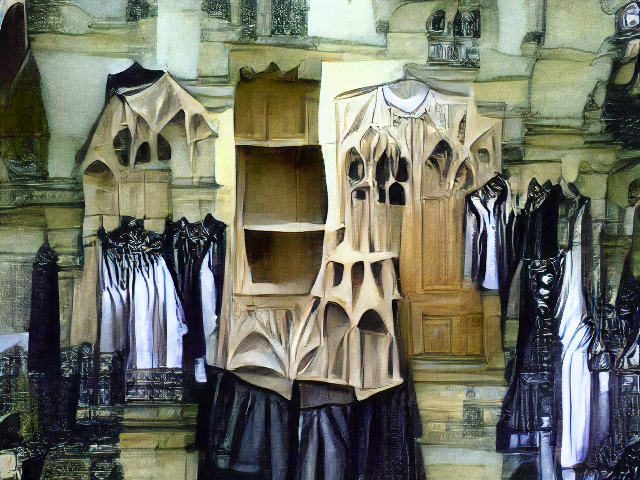 All I needed to do was nudge it toward furniture. I added a positive weight to "furniture" and a negative weight to "clothes".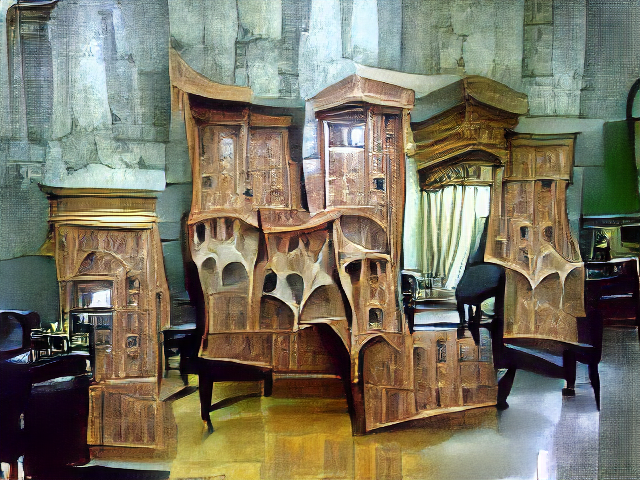 Now finally we have the very cursed piece of slightly multidimensional furniture I was after. It's not supposed to have piano legs or portals to other rooms but we won't worry about that.
I made one last alteration, to add the phrase "in a nice cherry finish" to see if I could control the type of wood.
In retrospect, that was a mistake.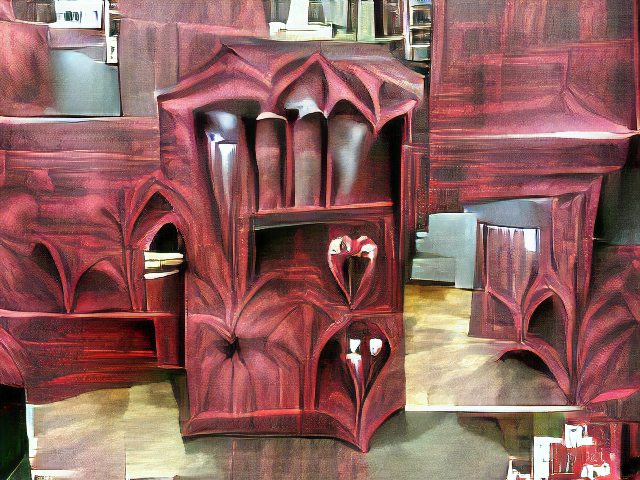 AI Weirdness supporters get bonus content: some more Gothic wardrobes. Or become a free subscriber to get new AI Weirdness posts in your inbox!