Discount Strong Bad emails
Children of the early 2000s internet (hi!) may remember spending hours watching Strong Bad emails from homestarrunner.com. They are literally short videos of some guy named Strong Bad checking his email and they are hilarious.
Anyway, Strong Bad just emailed this out on the Twitter:

To find out what that would be like, I used a real neural network, the discount version of Open AI's GPT-2, the publically-released version with 117 million parameters. Starting from its knowledge of a huge chunk of the internet, plus whatever I trained it on last (looks like that was D&D character bios), I finetuned it briefly on the full text of ~200 emails extracted from Hrwiki.org. It worked so well it's almost scary.




The questions get Strange.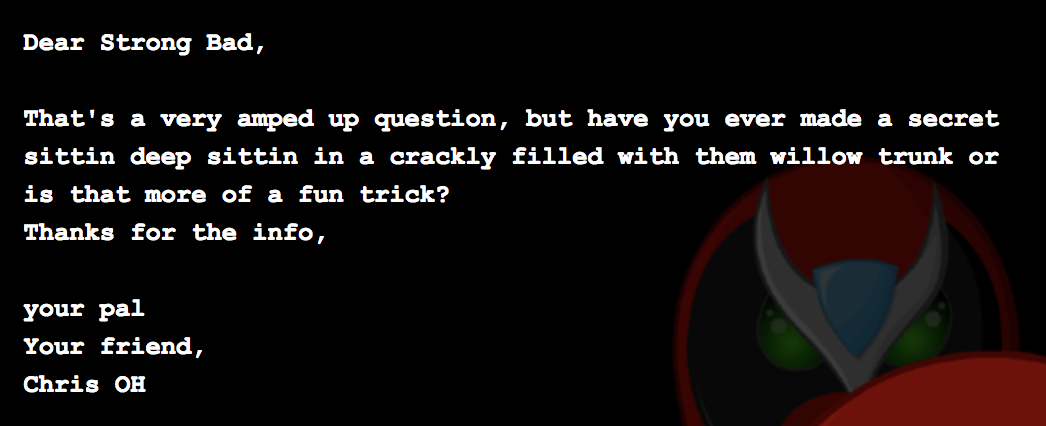 For more strange emails than would fit in this blogmail thing, become an AI Weirdness supporter to get them as bonus content. Or become a free subscriber to get new posts in your inbox.