Friday June 28, 2013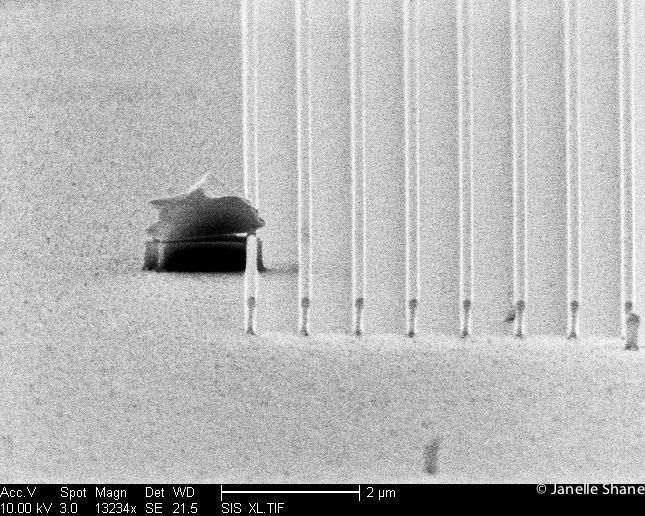 Nom nom.
Apparently, my nanostructures are tasty.
This little guy is only about 1 micrometer high, less than 1/100 the thickness of a typical piece of paper. And the guy appears to have latched on to one of my little structures - ruining it, I might add. I guess semiconductor laser tastes nice and zesty.