Saturday June 22, 2013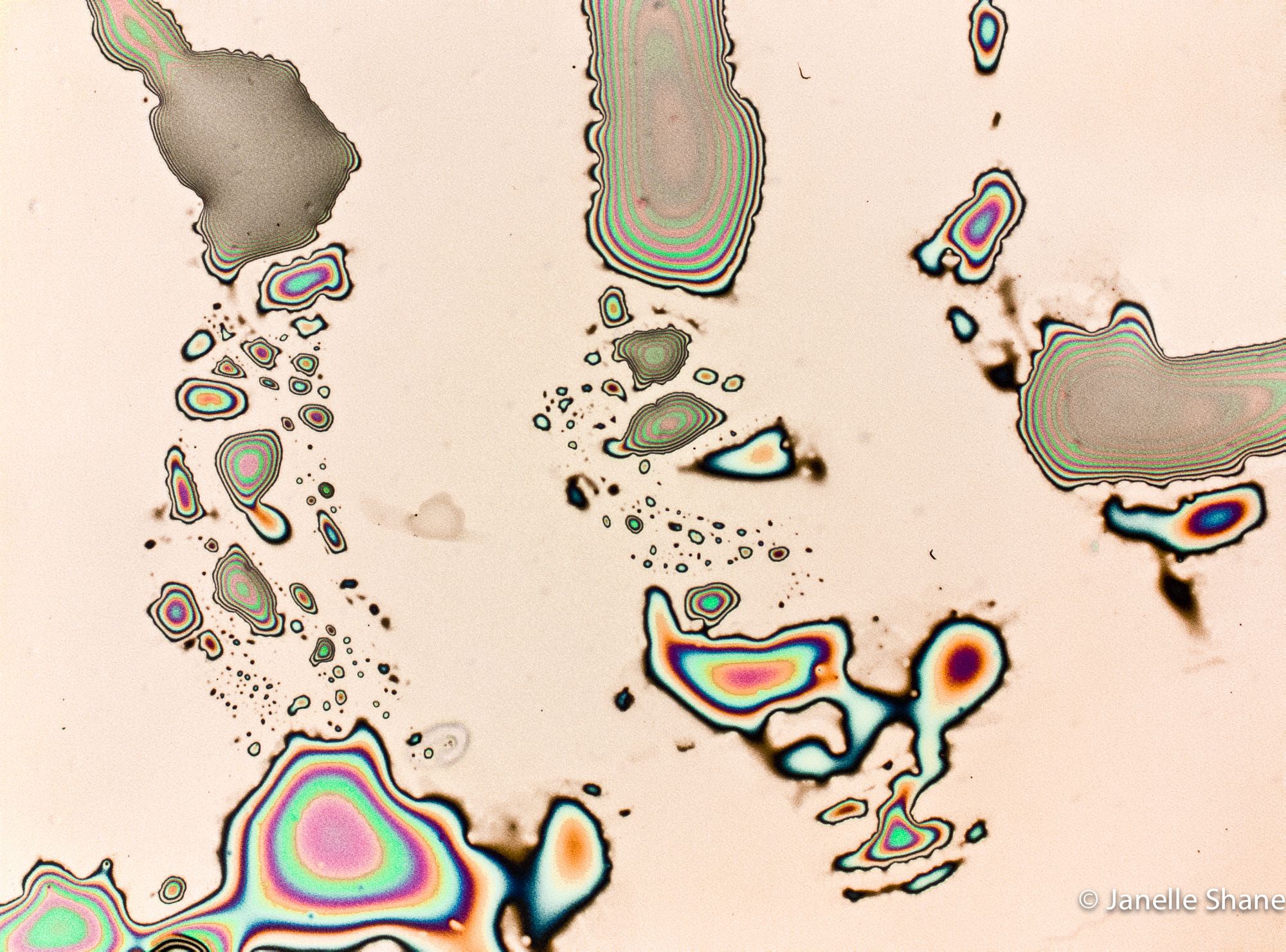 Islands!
Actually, it's Newton's Rings again, a rainbow effect caused when white light shines on really thin films of transparent stuff. In this case, I don't know what the transparent stuff is. The material beneath is semiconductor laser material. I was trying to clean it with alcohol, but the alcohol didn't dry cleanly, and left some gunk.
But I liked the look of this bit - it looks like islands to me, especially if you think of the rings as topographical markers (which essentially they are). Looks like a nice place to set a fantasy novel.