Which AI-generated personality quiz are you?
What would you do with more memory? Clearly, play more complex games. One difference between OpenAI's new text generator (known as GPT-3) and the other neural networks I've used in the past is that it now looks at much more text when deciding what to write next. Enough text (2048 "tokens" or approximately 1000 words) that I was able to give it examples of two five-question personality tests, and ask it to predict what the content of the third personality test would be. I have presented them here, in clickable format.
Remember, the AI is based on math, so it must be correct.
Which artificial intelligence are you?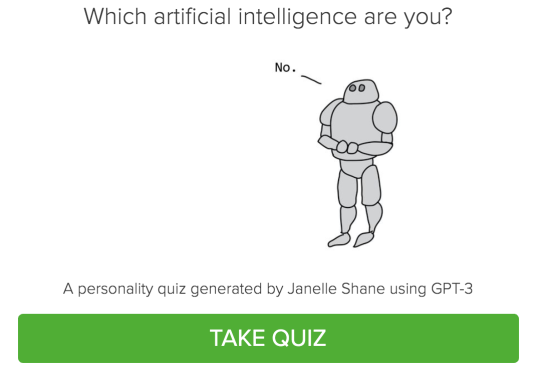 I produced these tests by giving the AI two example quizzes, then the topic of the next one.
Which chapter of the AI Weirdness book You Look Like a Thing and I Love You are you?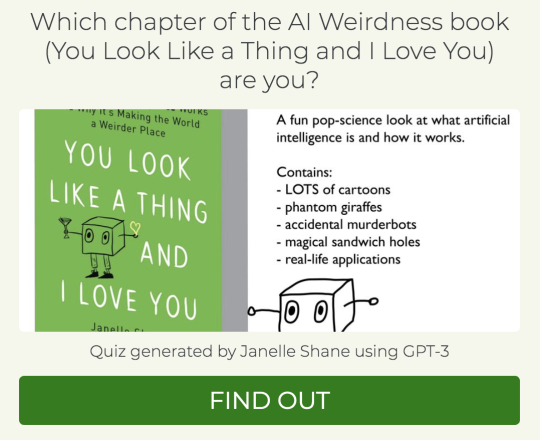 Some of my favorite quiz topics are ones the AI generated itself. I would not have thought of these:
Which legendary glowing cat are you?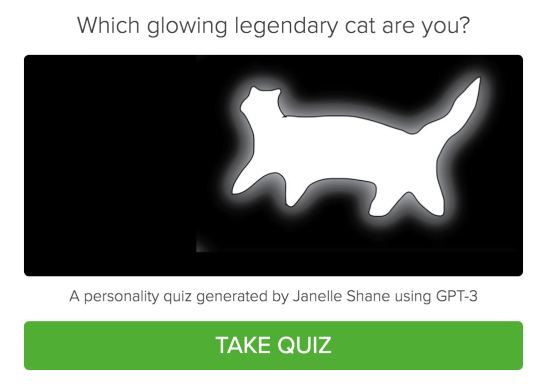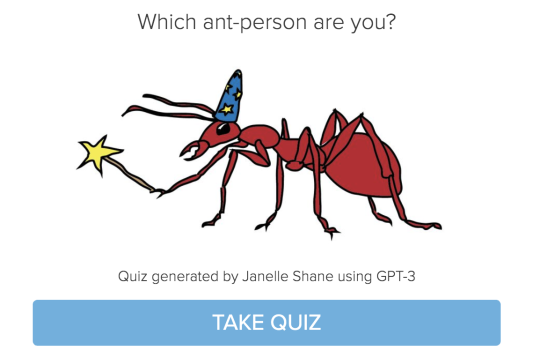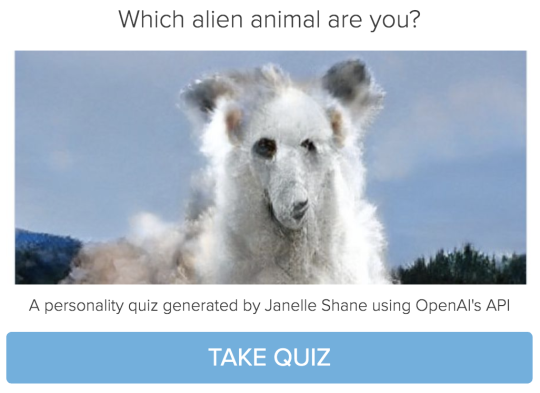 If you'd like to read its quiz entitled "Which metal diplodocus are you?" (neural net's title, not mine) become a supporter of AI Weirdness for bonus material. Or become a free subscriber to get new AI Weirdness posts in your inbox!
My book on AI is available wherever books are sold:
Amazon - Barnes & Noble - Indiebound - Tattered Cover - Powell's - Boulder Bookstore